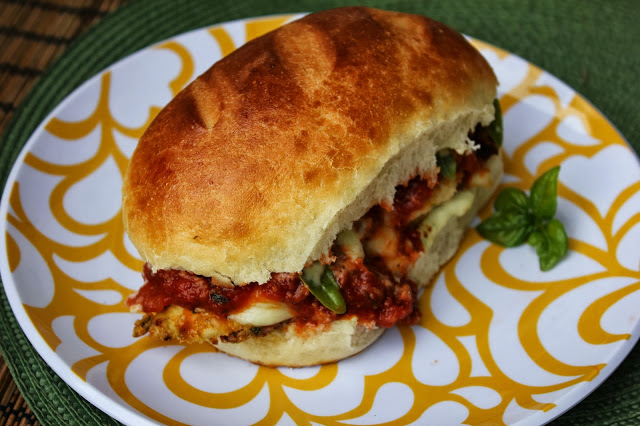 Since I was a young girl my favorite meal was always Chicken Parmesan. On the rare occasion my family went out to dinner this was the meal I always ordered. The night before my wedding my parents took me out to dinner and this was the meal I got. Birthday dinners, special occasions, this is the meal I always choose. Besides a great lasagna, Chicken Parmesan is the ultimate combination of Italian flavors to me. I am always on the hunt for a restaurant that makes the perfect Chicken Parmesan. Do you have a favorite place? So far Bellaggio in Las Vegas is the best I have found. I would love to know some other places to try 🙂
With all of my garden marinara around I knew I would be making this meal as soon as I had time. I decided to do a little twist on an old favorite though and turn my favorite dinner into a sandwich. Eating this sandwich was everything I love about Italian food. The chicken was moist, tender and cooked with a nice golden brown Parmesan crust. The melted cheese kept everything together. The
homemade marinara
was full of fresh tomato flavor, the fresh basil from my garden was the perfect addition and the
homemade mini french bread loaves
worked great for this sandwich. Eating everything together was an Italian party in your mouth. The textures were amazing and the added pesto flavor added a whole other layer of flavor that was incredible. Whether you serve the parmesan pesto chicken in a sandwich or over a bed of noodles with marinara this technique is simple and guarantees you moist, flavorful chicken no matter how you serve it.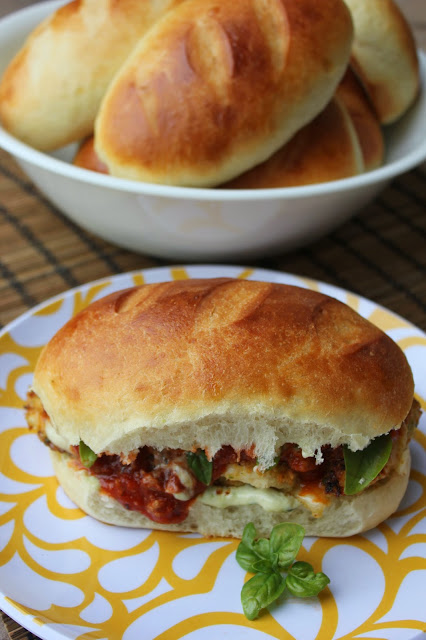 [buymeapie-recipe id='440′]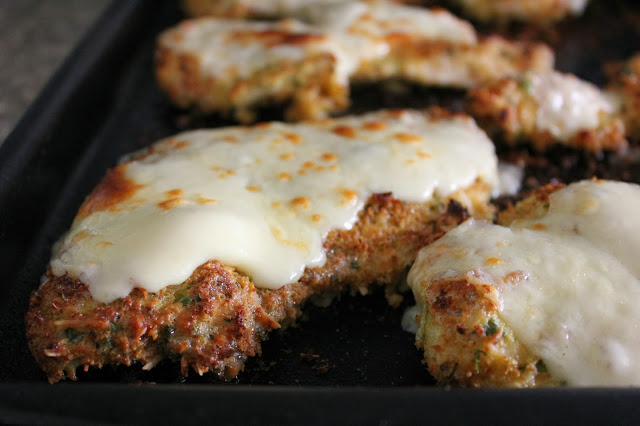 Broil the chicken to melt the cheese and get a nice golden brown color to the chicken.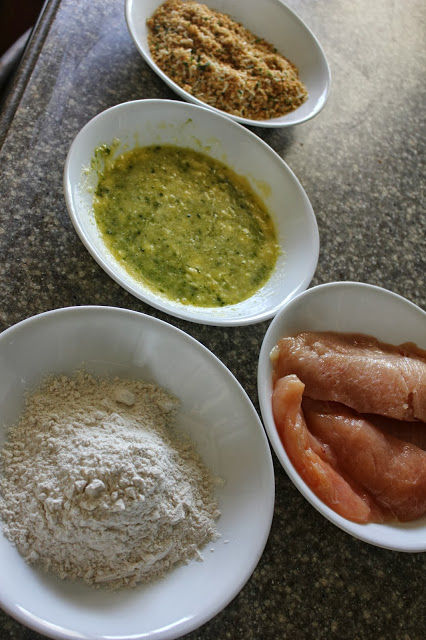 The three different coatings makes this chicken have extra flavor and crunch!
Costco pesto is awesome! I buy it, divide it into 2 Tlbs. portions in tupperwares and keep it in my freezer at all times.