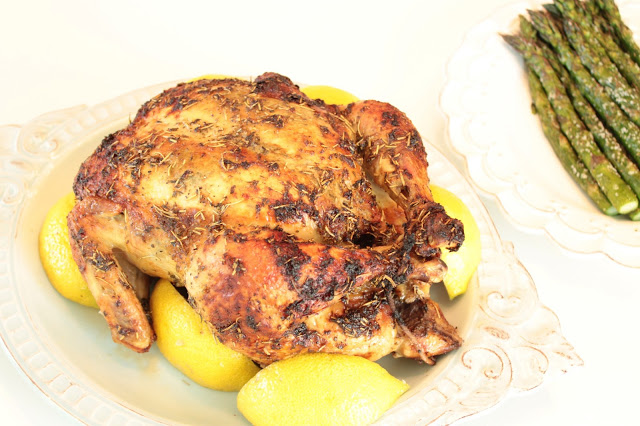 If you saw my post yesterday, I am thrilled to have Ellen give us our first sneak-peak of her amazing first recipe. Before we jump into this Citrus Roasted Chicken I wanted to give you a 'real' bio of Ellen before her post. I think it's fun to get to know the people behind the food and so here is a brief introduction to her and how she got started becoming such a talented chef.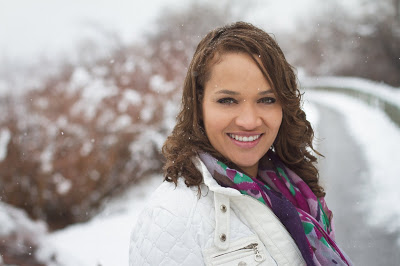 Here is Ellen's first of many, delicious recipes 😉
I don't know about you but the idea of roasting a whole chicken used to intimidate me. I don't know if it was handling a piece of meat that so closely resembled the animal it was before it ended up at the store, or because it seemed like too much work all together. Either way I have gotten oer it and now that I know how easy it is, I will never buy a store bought roasted chicken again. The sense of accomplishment you get when you bring a beautiful roasted chicken to the table will be almost as satisfying as being the one to cook the perfect Thanksgiving turkey, but with much less work and much less cost! You will not only have a dish worthy to add to your monthly rotation but one that is impressive enough to serve to guests.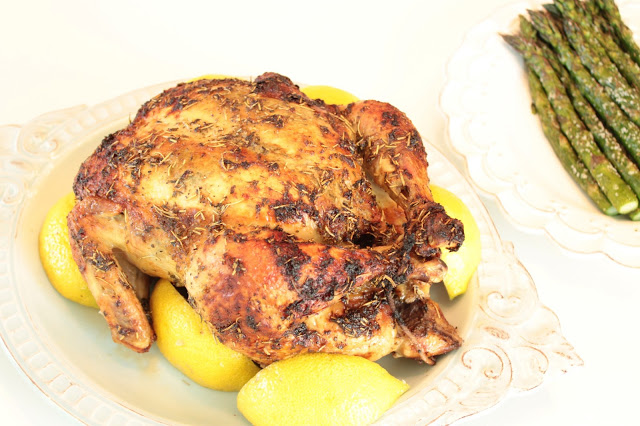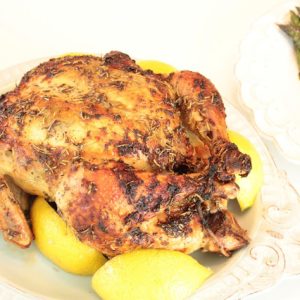 Ingredients
1

large roasting chicken

about 5 lbs.

4

tbls.

butter

room temperature

1

tbsp.

dried rosemary

1

tbsp.

dried thyme

1/2

tsp.

salt

I prefer kosher

1/2

tsp.

black pepper

1

tbsp.

crushed garlic

1

lemon

quartered

1

orange

quartered
Instructions
Preheat the oven to 425. Rinse the chicken inside and out making sure the giblets are removed (most

come already removed or are lying in the cavity of the chicken). Pat the chicken dry with paper towels and set aside. In a small bowl, mash together the butter, rosemary, thyme, salt, pepper and garlic. Take about a third of the butter mixture and rub it in the inside of the chicken, then stuff with as many lemon and orange wedges as you can fit inside. Truss the chicken with kitchen twine or a piece of yard, tying the legs together to partly seal the cavity. Pat the chicken dry one more time and place in a roasting pan. Rub the remainder of the butter mixture all over the chicken. If you really want to get fancy you can loosen the skin of the chicken by rubbbing your hand under the skin and putting some of the butter mixture under the skin for added flavor.

Roast the chicken undisturbed for 45 minutes. If you feel like it is browning too quickly, cover loosely with aluminum foil. Rotate the chicken 180 degrees and continue roasting for 45 more minutes. The chicken is done when the drumstick moves easily and when juices run clear when you cut between the leg and thigh. Remove from the oven and let set for 5 minutes before carving. You can also squeeze any remaining lemon or orange wedges over the chicken. Helpful tip: If you want to make an entire meal out of this dish, just toss 1 inch pieces of root vegetables such as carrots, potatoes, turnips, onions and fennel in a tbsp or two of olive oil and add to the roasting pan before placing the chicken on top. Viola!! A one dish healthy meal.