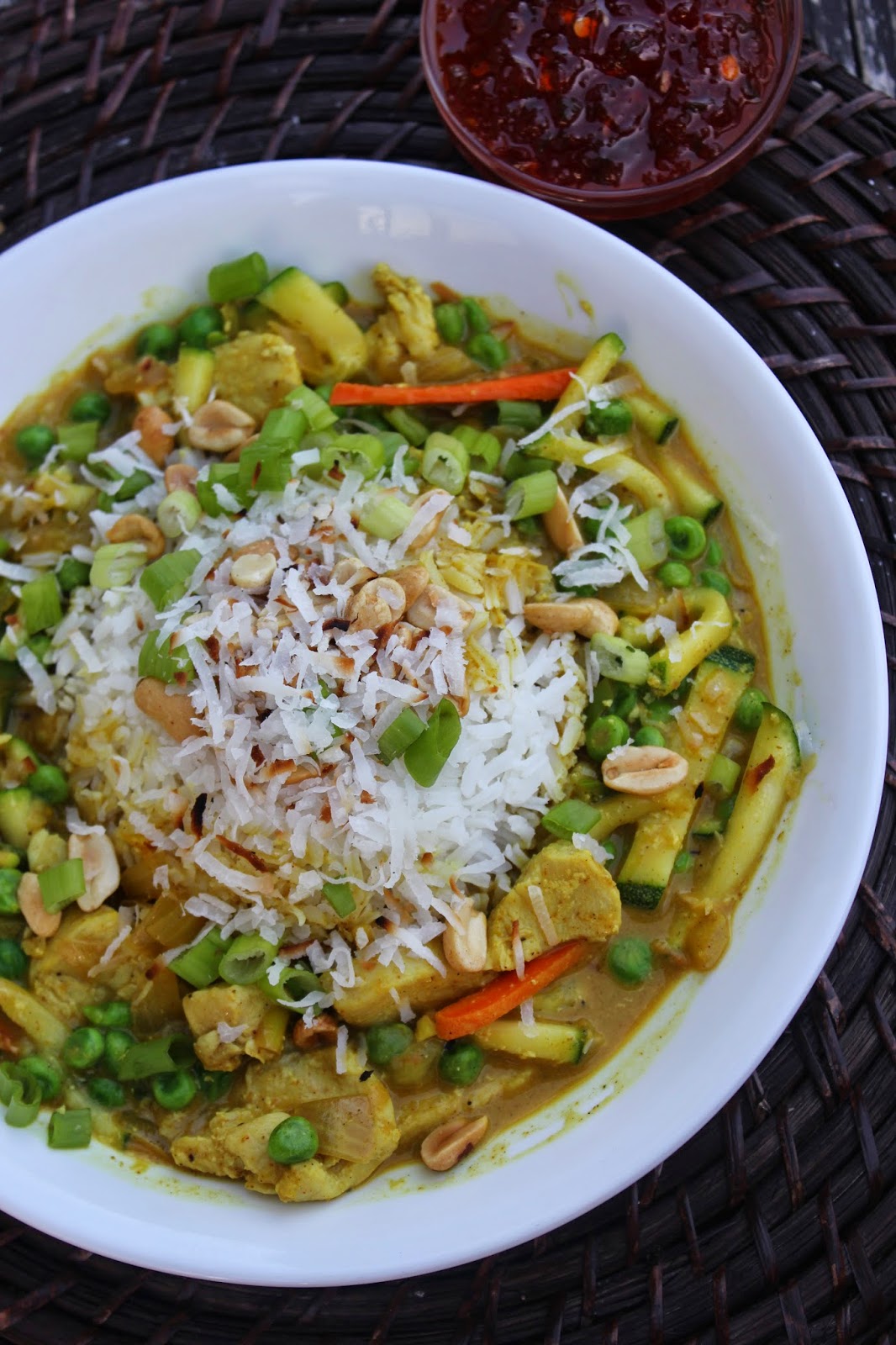 I have been so excited to share this recipe with you, I can hardly stand it. Before I did, I wanted to make sure it was just right, and I think I've got it! As I've mentioned before, one of my favorite restaurants is The Cheesecake Factory. Nearly every time I go there I always order Their Bang, Bang, Chicken and Shrimp. It is probably in my top two meals I've ever had at a restaurant. It is awesome and everything I love about Thai food. So, a couple months ago I spent hours perfecting this recipe and have made it nearly every week since. I know…a little much, but we love it so much I can hardly stop making it! I have made this recipe for several family and friends and it is their new requested recipe every time they come over. I can hardly wait for you to try it–you will love it!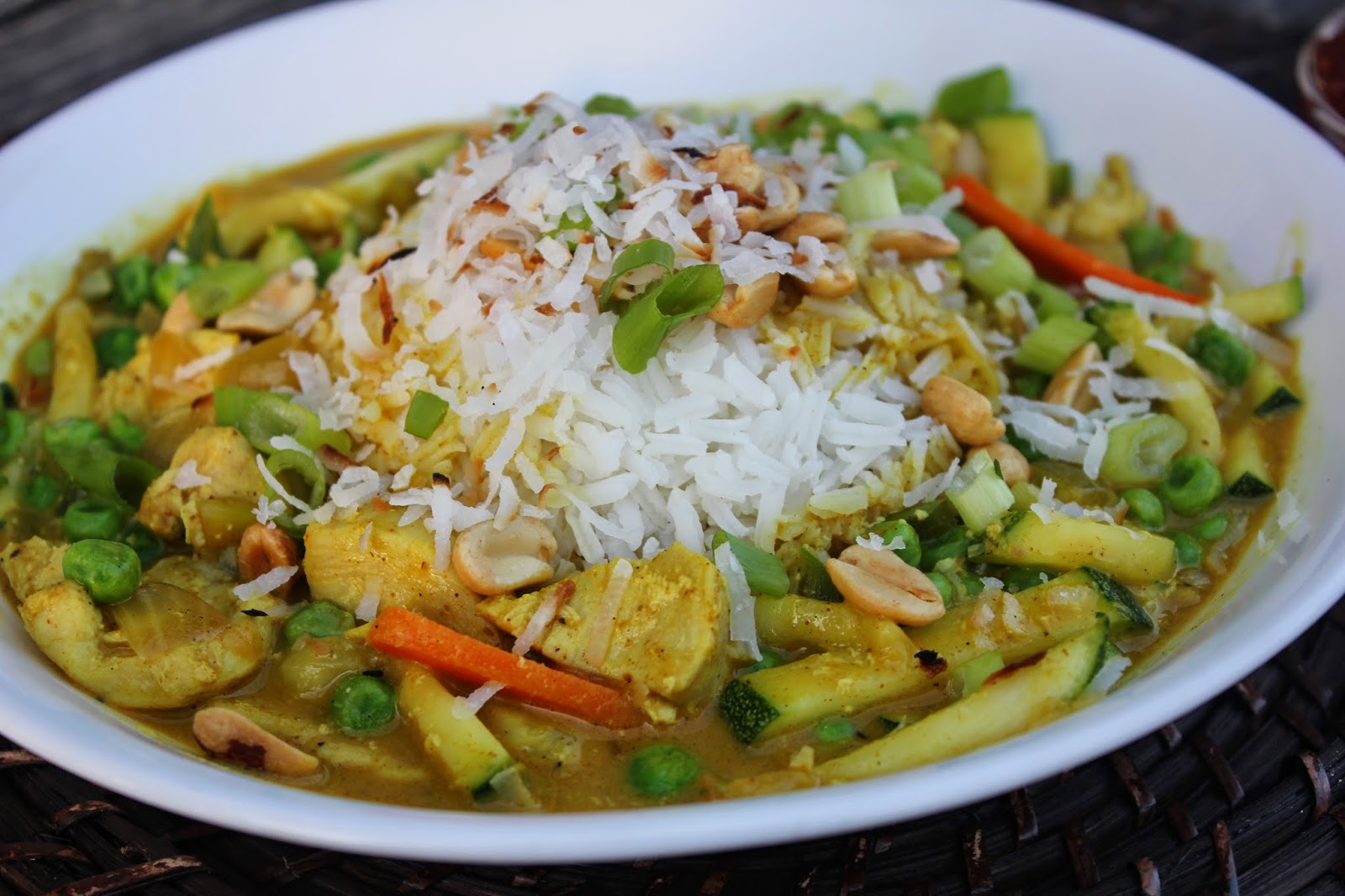 The best part about this recipe, is all of the ingredients are on sale this week which made this recipe cost only $10. It fed my family of 7 (with leftovers for me the next couple of days)–it's a good size recipe, so half if you need to. At The Cheesecake Factory this meal costs $17.99 per plate–awesome savings, huh? Enjoy!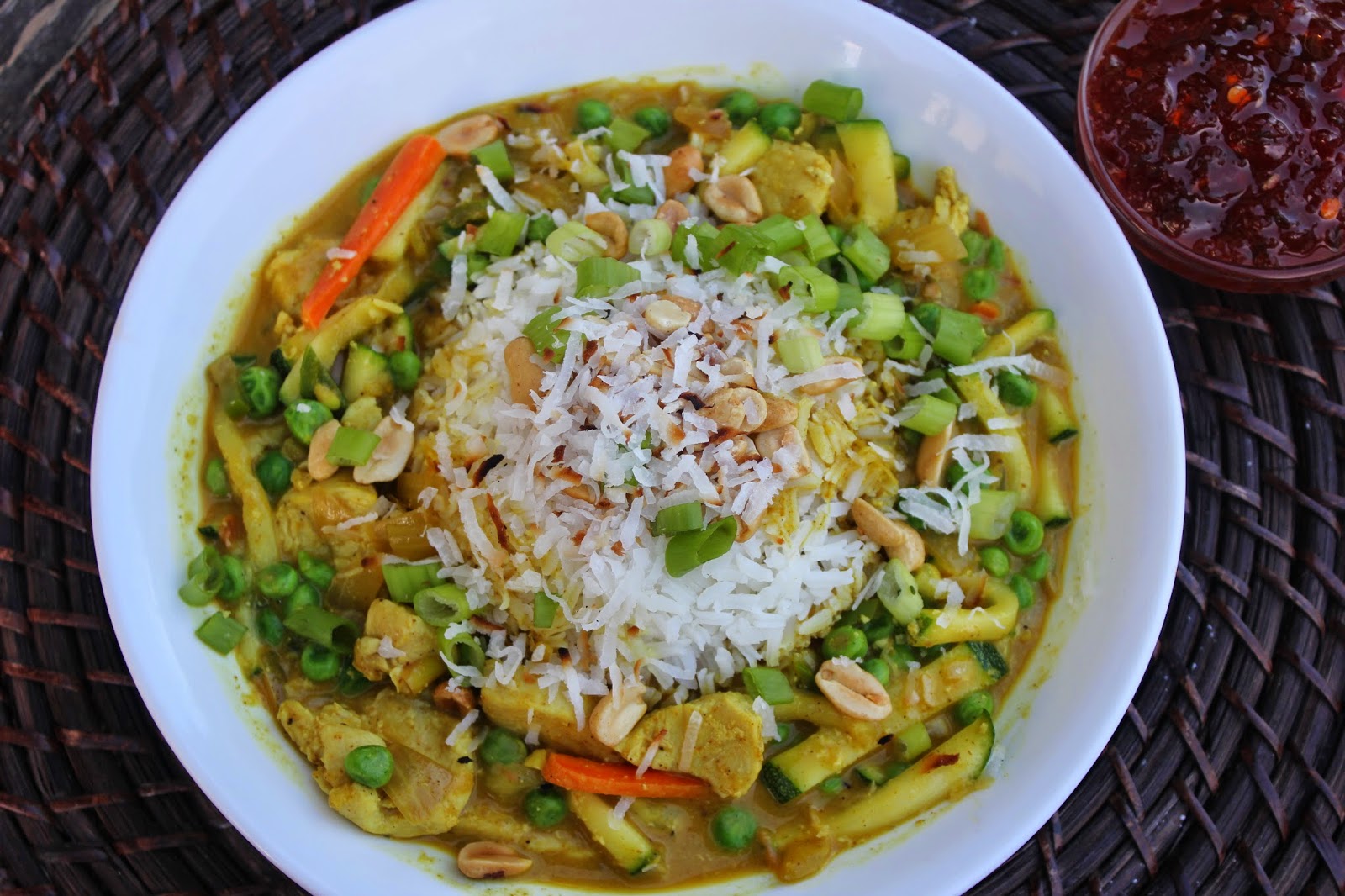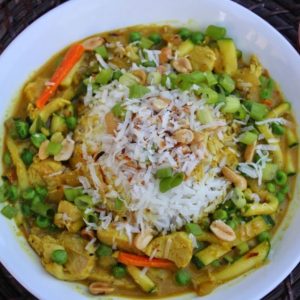 Ingredients
4

boneless skinless chicken breasts

fat removed and cut into one inch pieces

2

Tbls.

olive oil

CURRY SAUCE

2

Tbls.

olive oil

1

onion

diced

1

jalapeno pepper

diced

5

garlic cloves

minced

2

tsp.

fresh ginger

minced (or 2 tsp. ginger powder)

1

tsp.

ground cumin

1

tsp.

ground coriander

1

tsp.

paprika

1

tsp.

yellow curry powder or paste

1-1 1/2

tsp.

salt

to taste

1

tsp.

black pepper

1/2

tsp.

powdered allspice or cloves

1

tsp.

turmeric

1 1/2

cans coconut milk

I used light coconut milk and it worked great

1

cup

chicken broth

2

Tbls.

lime juice

1/4

cup

brown sugar

2

Tbls.

peanut butter

1

medium-large zucchini

julienned

1

cup

carrots

julienned

1

cup

frozen peas

1/2

cup

fresh peanuts

2

stalks green onions

sliced

1

cup

flaked coconut

slightly browned in a dry skillet

Sweet Thai Chili Sauce

for garnish, optional
Instructions
Cut the chicken into one inch pieces. On a seperate cutting board, slice the vegetables as well (onion, jalapeno pepper, zucchini, carrots, and green onions so they are ready to use in the recipe. In a large wok or saute pan, add the chicken to the pan with a little olive oil so it doesn't stick. Saute the chicken until the chicken is nearly cooked through and lightly golden brown. In this same pan, and to the chicken, add all of the onion, pepper and spices. Continue to saute until the onions are tender and the seasonings are fragrant. Pour the seasoned chicken into a seperate bowl while you make the sauce. Then add the coconut milk, chicken broth, lime juice, brown sugar and peanut butter to the saute pan. Continue to simmer the sauce for a few minutes on low heat.

Chop the peanuts, slice the green onions and brown the flaked coconut (optional--or just use regular coconut). To the hot curry sauce, add the carrots and zucchini and simmer for 2-3 minutes or until the carrots are tender. Add the frozen peas, as well as the cooked chicken back into the pan. Serve the sauce over the cooked rice and garnish with the coconut, green onions and chopped peanuts. If you like a little more sweetness, serve this dish with some Sweet Thai Chili Sauce on the side.