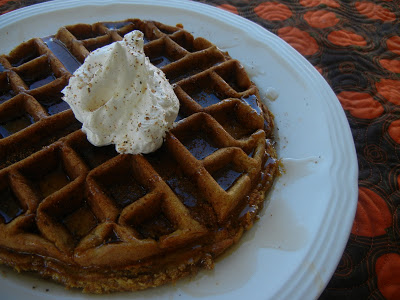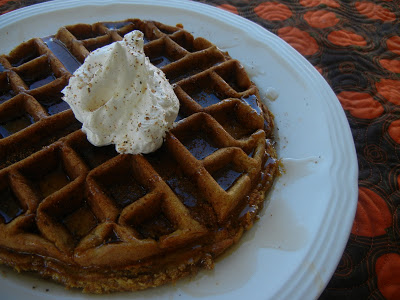 Before October is over, I couldn't help but share two of my favorite pumpkin recipes with you. This first recipe for Pumpkin Waffles has been a favorite of my family's for over 20 years. We love these waffles for breakfast all throughout the year, but especially during the holiday season. I posted the recipe a couple years back, but just wanted to remind you of these delicious fall waffles ;)This pumpkin bread recipe was given to me from my friend Debi, who is an amazing cook. She brought our family over a loaf the other day and I am embarrassed to say, but I ate nearly half of the loaf myself. I don't think I will be able to make pumpkin bread again without this delightful cream cheese layer. If you are tired of your pumpkin bread with chocolate chips, try this version for a fun, creamy twist. Beware..you have to hold yourself back from digging out the delicious cream cheese layer 😉 Yum!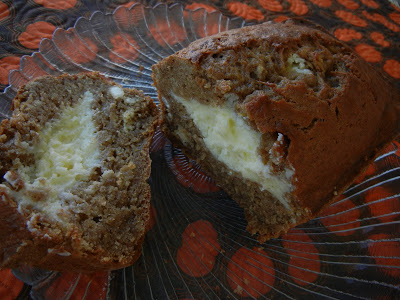 [buymeapie-recipe id='665′]*Do you want a fun sewing project? Check out my sister-in-law's blog for a darling
Pumpkin Table Runner
(the one in the food pictures). So cute and festive!