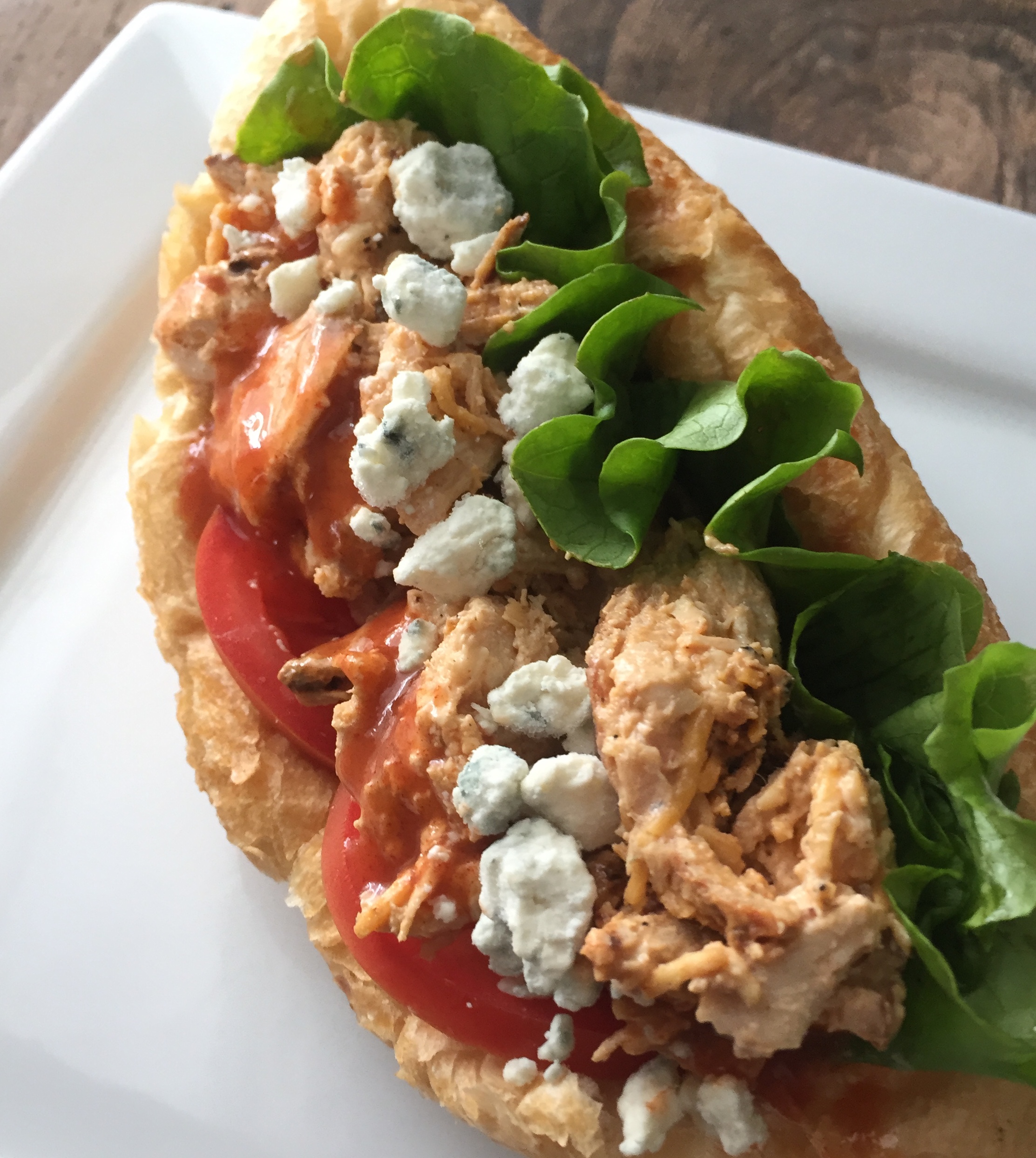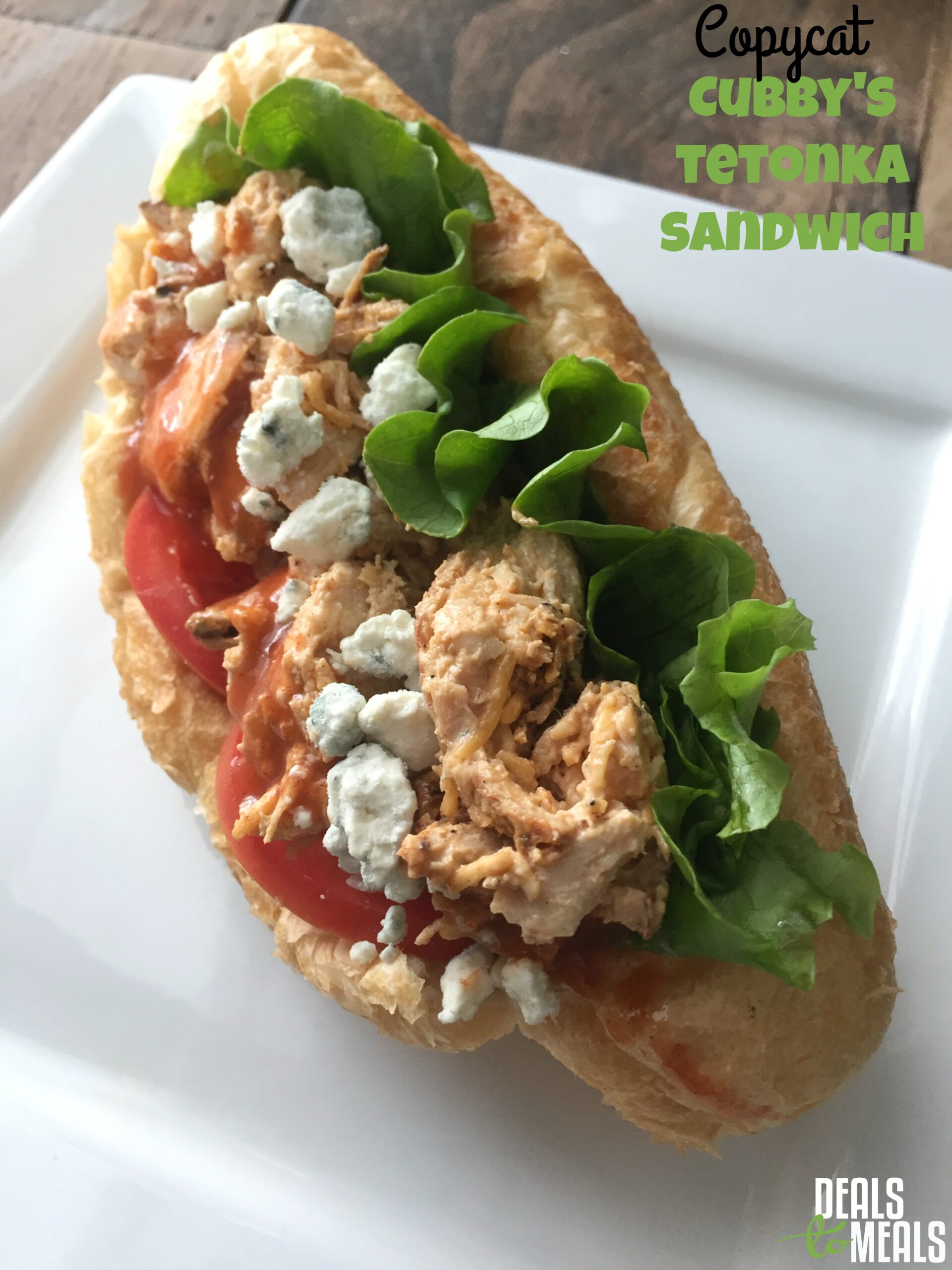 There is a new place in town that is our go-to ladies lunch (or breakfast) destination. It's a place called Cubby's. Their philosophy is to make fresh, healthy food that both your husband, and yourself would like. Instead of only serving 'chick' food, they serve all sorts of juice hamburgers, sandwiches and salads. They serve buffalo cheese fries too, so both my hubby and I are happy 😉 If you live in Utah, you should check out Cubby's. They are expanding out of state too, so watch for them soon.
They have a favorite sandwich, the Tetonka, I love to order there. I was craving it the other night and decided to recreate them for dinner.  The chicken was marinated in a super simple marinade and then grilled and diced. Toss the chicken in a yummy sauce and serve on a warm hoagie bun. This sandwich will make any dinner or lunchtime something special.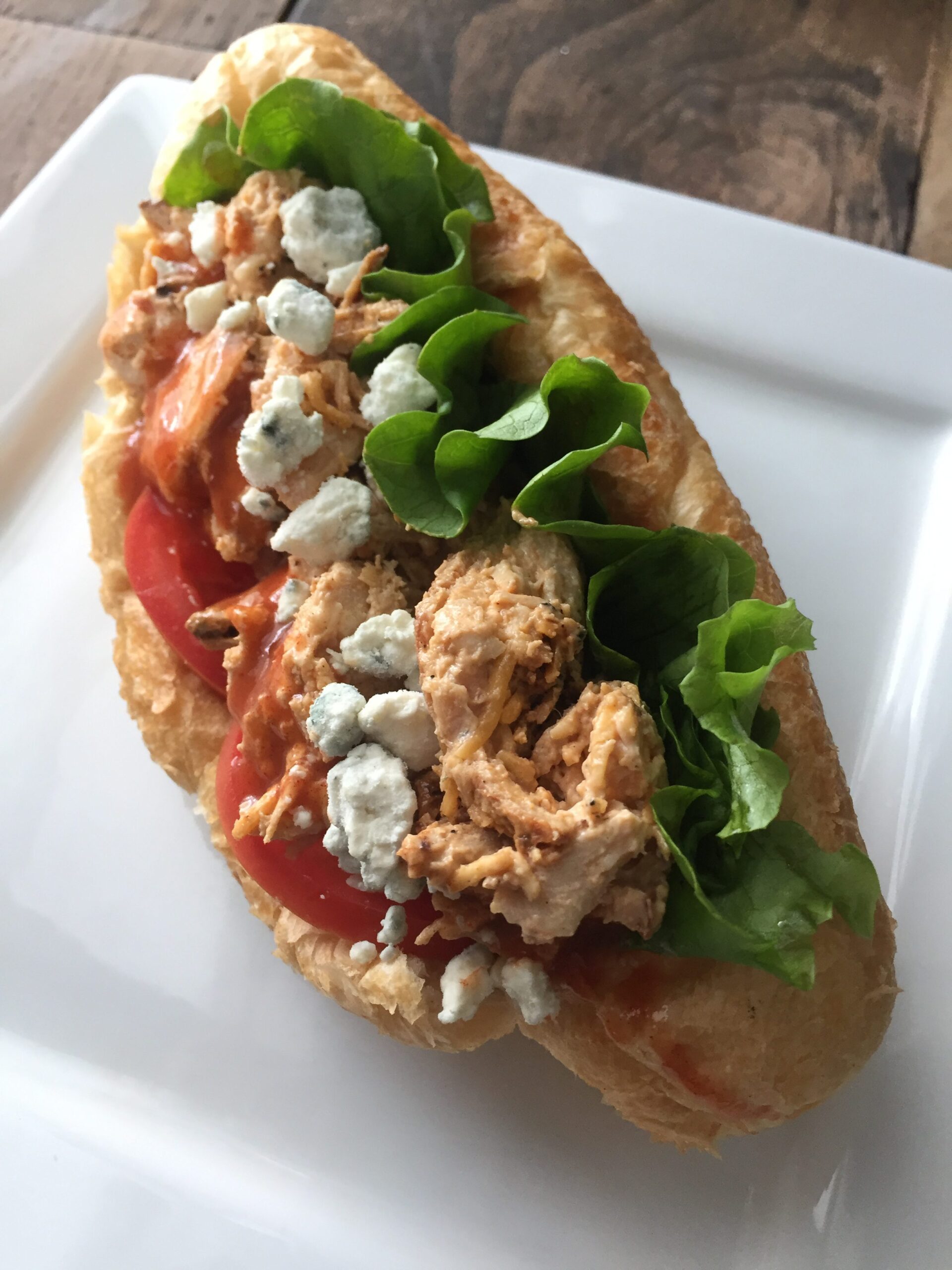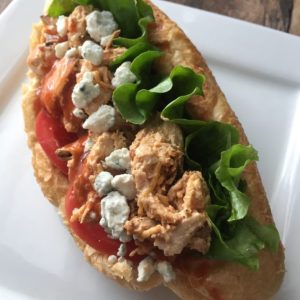 Ingredients
CHICKEN MARINADE:

1/3

cup

Franks sauce

plus more for garnish

1

package dry ranch seasoning mix

1/2-1

cup

mayonnaise

for serving not marinade

SANDWICHES:

6

pieces

lettuce

torn or cut

2-3 to

matoes

sliced

1/2

red onion

sliced

1/4

cup

blue cheese

crumbled (optional)

6-8

hoagie or bolilo buns
Instructions
Remove the chicken from the package. Trim off any excess fat. Put the trimmed chicken breasts into a bowl. Pour 1/3 cup of the Franks Hot Sauce over the chicken. Sprinkle the top with a ranch seasoning mix packet. Toss the chicken around to coat. Put a lid (or saran wrap) on top of the bowl and keep in the fridge until ready to grill.

When ready to grill the chicken, remove from the bowl and place on a hot grill. Cook the chicken on one side until the chicken gets some nice grill lines and is golden brown. Turn the chicken breasts over, turn down the heat and continue to cook the chicken until it's all the way cooked through and no longer pink in the center.

While the chicken is cooking, chop the lettuce, slice the tomatoes and slice the red onion. When the chicken is cooked, remove from the grill and let sit for 5 minutes. Cut the chicken into bite sized cubes and add to a bowl. Add enough mayonnaise to coat the chicken to your liking (this amount will depend on how big your chicken breasts were). Season the chicken with salt and pepper and a little more Franks sauce if you like a little more spice.

To assembe the sandwiches, add a generous portion of the meat mixture into a bun. Garnish with the lettuce, tomatoes, red onion and top with blue cheese crumbles (optional) and extra Frank's sauce. Serve warm or cold.