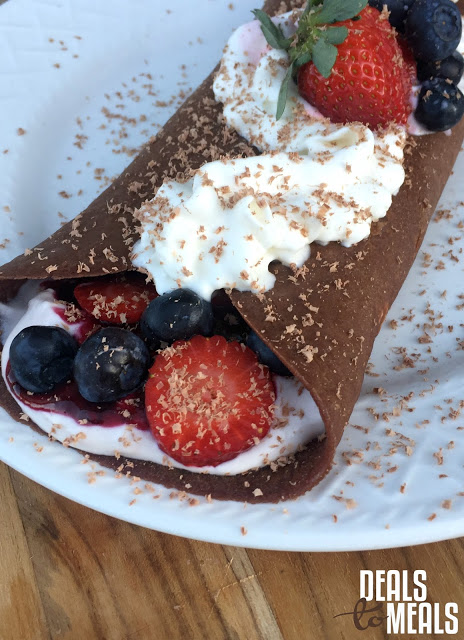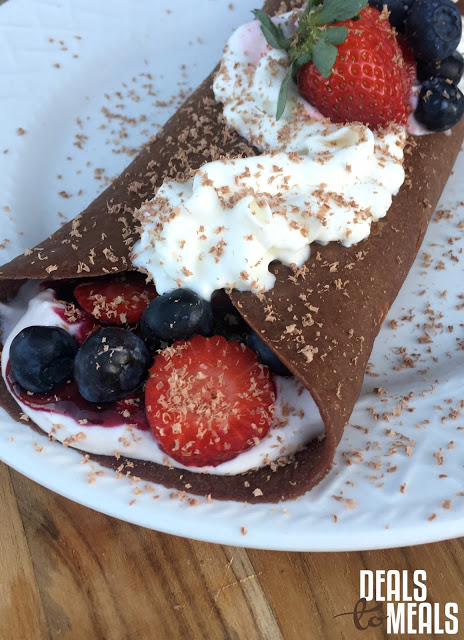 Okay, bear with me. I have one more Valentines recipe for you (yeah, I'm a little crazy!). Last night I was thinking about Valentines Day and I wanted to do something special for my kiddos. I have come to grips with the fact my kids eat cardboard, sugar cereal for breakfast on a regular basis. I used to be a better mom and make warm, homemade breakfasts for my kids (yes, every day). Who has time for that?! Now that my kids leave super early for high school, there isn't much time for that anymore. So, I set my alarm today and surprised them with these chocolate crepes. It was a simple gesture but I hope they felt of my love. With teenagers you never really know, right? But I'm sure my hungry-hippo teenage boy had to feel a little twinge of love before he headed off to school 😉 One can hope, right!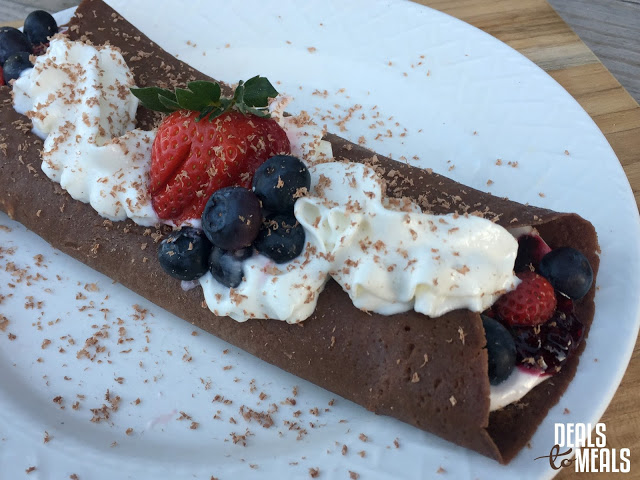 Best thing again about this recipe is the crepes are made from ingredients you have in your pantry. You could even use powdered milk and powdered eggs for a real 'food storage friendly' recipe if you'd like. Fill these delicious chocolate crepes with any filling of your choice. The sky's the limit!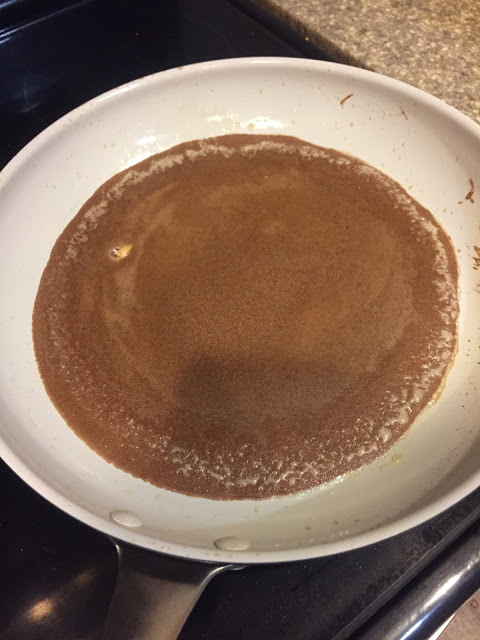 Making a good crepe can sometimes be tricky. The secret is you need the right pan. For Christmas I got a box of two Green Pans from my Mom and they are my new, absolute favorite pans. They are nonstick and cook evenly and wipe out clean in seconds. They are seriously amazing! Very few days go by that I don't use these pans–they're the best! Not to mention they are only $34 for TWO 10 and 12 inch pans. You're going to love them. Check them out here.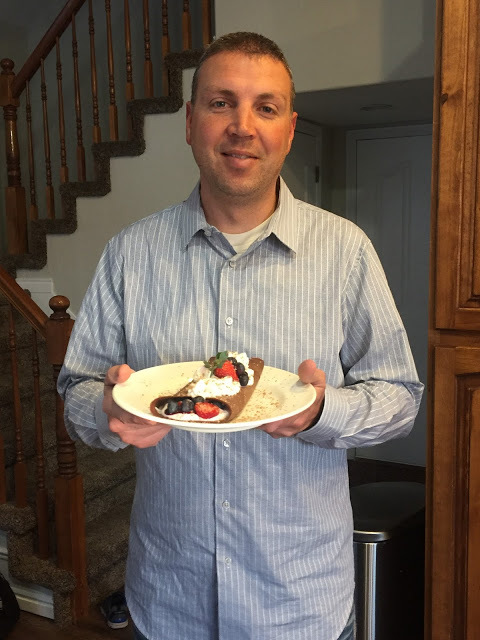 Happy Valentines Day to my best friend! Todd, I couldn't imagine life with out you. You make every day a new adventure and with you I know I can do anything. Can't wait to spend the day with you! Love you so much.
(Todd's face is hilarious. Poor guy enjoys a painful diet of only eating one meal a day. Who could be presented with these crepes and not eat them?!? His self control is amazing!!)
[buymeapie-recipe id='890′]