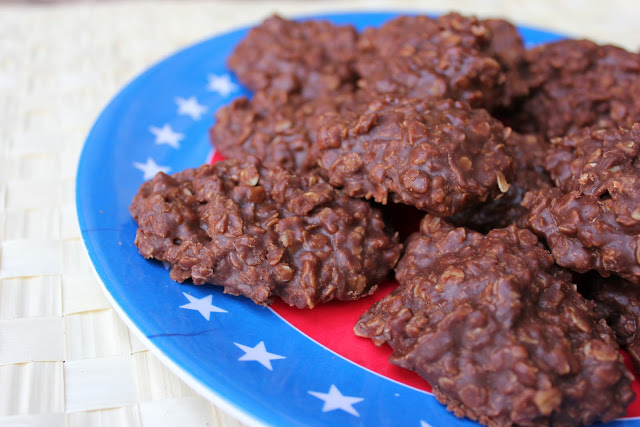 What is more American than a no bake cookie? I am sure all of you have enjoyed this popular, and easy to make cookie. I have been making these since I was a preteen and have loved them ever since! Recently my sister found a recipe that made one simple change and it has brought these cookies to a whole new level for me. You guessed it, MORE chocolate! How can you go wrong with more chocolate? Well, the simple addition of milk chocolate chips turns these cookies into a smoother, richer tasting cookie that is worth every calorie! They melt in your mouth and it is nearly impossible to just eat one. If you need a super simple dessert idea for your Memorial Day BBQ's, these cookies are sure to be a hit.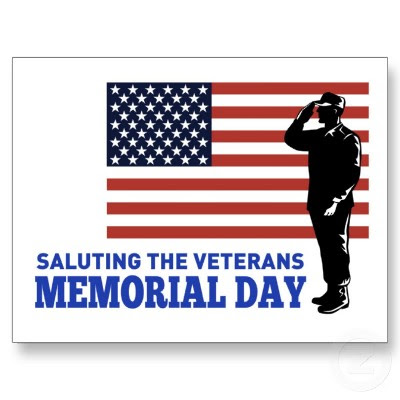 I just wanted to send a shout out to all of our soldiers and their family's and let them know of our appreciation for their sacrifices for our country. I am always in awe when I think of their selfless service and for those who have lost their lives in the pursuit of liberty and freedom. It is inspiring to know many veterans, old and young, who have given their lives, time and talents so we could be a free nation today.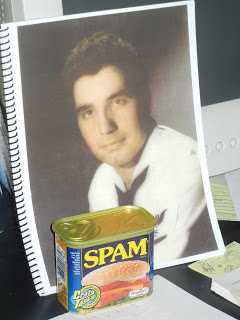 My grandfather recently passed away and he was a veteran of World Ward II. He wrote a book of his experiences so our family could remember what he went through. I recently read it and was amazed (again) at his courage and dedication to our nation. He is a hero to me in so many ways and this Memorial Day it means even more to me, now that he has passed away, that we remember his spirit & courage.
You may be wondering what the SPAM is doing in this picture with my grandpa. That is actually a funny story. Every time I would go and visit my grandpa he would say, "Shandra, what are you selling today?" At the age of 93 he could never quite grasp that my business didn't 'sell' food I just told people where they should buy their food. We didn't bother trying to remind him each week so I would just say what the best deal of the week was at that particular time. After I would tell him what was on sale he would then say, "Why don't you pick me up some of that…or 2 or 3 of whatever what was on sale". I would then bring it to him the next time I came to visit (his food storage is where I got my inspiration from–he taught me everything I needed to know about food storage and gardening).
The week he passed away Macey's was having a great deal on SPAM. Since he was a child of the great depression this was one of his favorite things to eat..spam & eggs, eggs & spam. As we were saying our last goodbyes, knowing he would pass away at any time, he grabbed my hand and said, "Shandra, bring me another can of SPAM". He passed away during the night and when I went back up in the morning I made sure to bring him another can of SPAM. We have since come up with an acronym that helps us remember what an amazing and happy person he was:
S. SUPER
P. POSITIVE
A. AMAZING
M. MAN
Despite his constant trials and physical ailments he was always known for saying, "I'm good, nothing to complain about. Why would I? It doesn't do any good anyway". I tend to be a complainer, so I keep a can of SPAM around to help me remember to be more grateful and to count my blessings instead of complain. A simple memory that will be with our family forever! We love you Grandpa!!
Happy Memorial Day and THANK YOU to each of you who serve our country. May God bless you and your families always!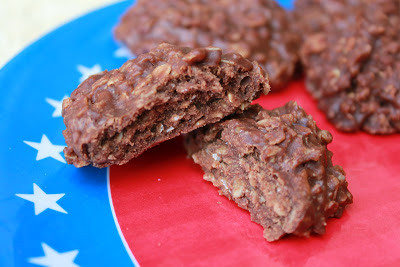 [buymeapie-recipe id='606′]