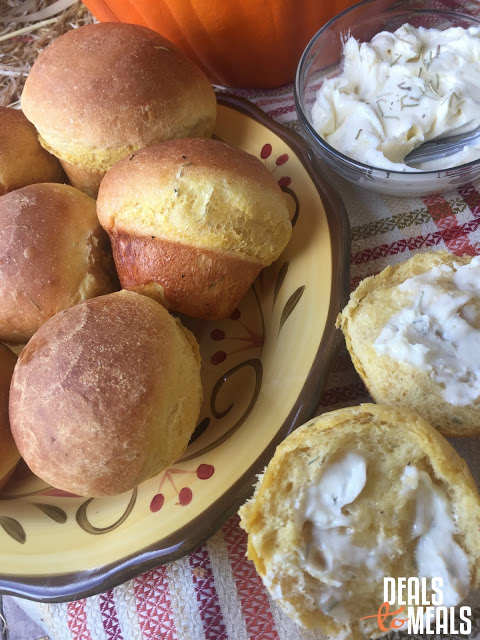 For those that follow our Instagram feed, you might have noticed the post I made about a few new fall recipes I was excited to share with you this week. We had our annual Holiday Kick Off Party over the weekend and we had lots of yummy fall food, homemade chili, games, a movie and lots of fun being together as family and friends. Every year I like to experiment and try a few new fall recipes, seeing if there's any recipes out there I haven't tried yet. You know, you can really only do so much with pumpkin, right? Well, I'm excited to say I found three NEW pumpkin recipes you are going to love.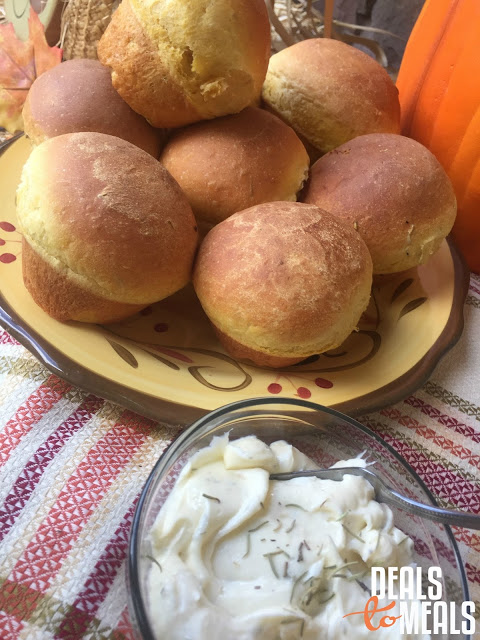 The first recipe I want to share with you is for these Rosemary Pumpkin Rolls with Garlic Butter Spread. Who would have thought to put pumpkin in a savory roll? Why didn't I think of this sooner? The pumpkin makes these rolls super soft, moist and give them a slight, sweet texture that makes them so much more interesting than a regular, white roll. I also love that the pumpkin gives some vitamins and nutrients to an other-wise unhealthy roll. The next time I make these rolls I am going to experiment by adding even more than the cup of pumpkin. Besides the great texture, the rosemary and garlic adds a flair that goes perfectly with the pumpkin. These rolls and butter spread would go beautifully with any of your favorite fall soups or chilis. Hope you love them 😉
*Canned pumpkin, flour, sugar and butter are all on sale this week here in Utah (and many other states) for a great deal. Login to our website to find the best deals in your area.
[buymeapie-recipe id='934′]