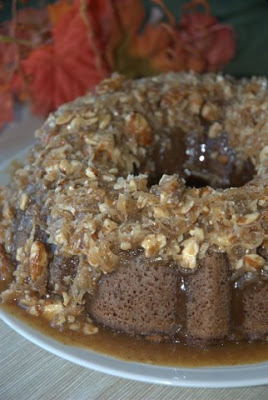 There are few things more fall-ish than apples & caramel. Whether it's a caramel apple, apple crisp, or apple cake, I love apple and caramel together. Add some cinnamon, nuts and coconut and you have a dessert that is a perfect 10 in my book! This bundt cake is extremely moist, dense and smothered in absolute goodness. The coconut caramel topping is better than any-old frosting! It is buttery, sweet and melts all over the warm cake. Serve this cake with vanilla ice cream and you will have the perfect fall dessert.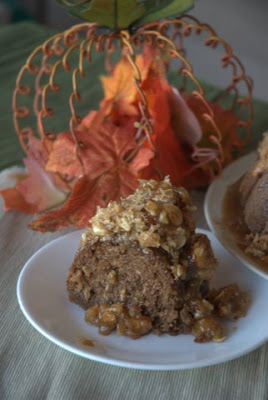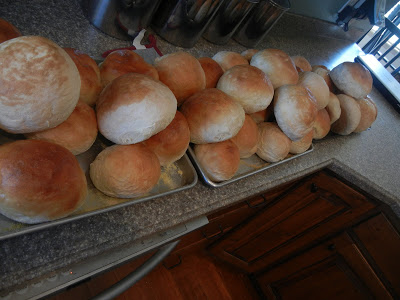 Soup…who doesn't love a warm, hearty soup in the cold weather? Well..my new favorite addition to soup is Mel's Homemade Bread Bowls (I used the Italian Bread Bowls). We had a witches party with 50 women from our neighborhood and we made these bread bowls for all of the ladies. They worked out perfectly and couldn't be easier to make. These also freeze well if you want to make up a batch and freeze half for later. They are the a great addition to ay fall party!
[buymeapie-recipe id='663′]
Here are some of my favorite soups: Cheesy Broccoli Potato Soup, Garden Beef Stew, Tortellini Sausage Soup, and Chicken Wild Rice Soup. For 16 more soup recipes, browse through our Soup link on the right side of the blog.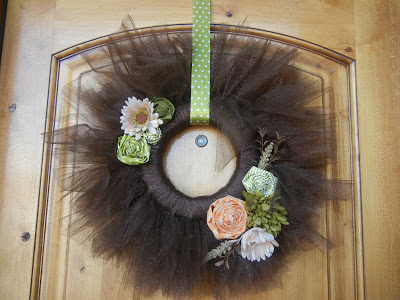 Let's get one thing straight..I LOVE to cook, but I am NO Martha Stewart! Crafts and I don't get along very well. There is a favorite craft store just down the street from us that my friends visit multiple times a week. They were appalled that I had only been to this store ONCE in the two years it has been open. I don't know what it is about crafts, but they either cost too much, never turn out quite right, or involve too many nick-nacks that I don't want to bother shopping for. I can live in a grocery store all day, but get me in a craft or sewing store and I start to get stir crazy.
Well, my crafty side decided to come out to play when I saw my friends Halloween wreath on her door. It was seriously the cutest wreath I had ever seen! She mentioned she saw it on Pintrest (I know..I am SO old-school and still haven't signed up yet) and on Our Best Bites. She promised this wreath would be easy, inexpensive and fun to make. I hesitantly gave in, but was pleasantly surprised at how super easy (and fun!) this wreath was to make. Now…my wreath is not Halloween because I am too cheap and wanted a wreath I could keep on my door for October and November. However, the Halloween is MUCH cuter than my fall wreath, but if you are looking for a simple craft project, this is the one for you! If I can pull this off, anyone can 🙂 For the instructions on how to make this wreath, go to Our Best Bites and they will give you easy step-by-step instructions. I am now thinking a Christmas wreath might be fun. Maybe this crafty-thing could become addicting?!? I might just have to dust off my glue gun more often!