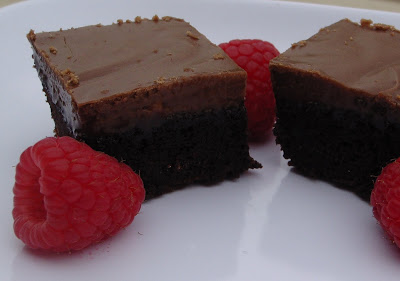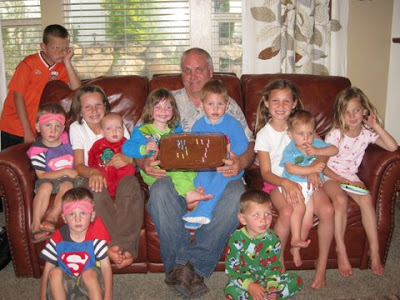 Happy Birthday to Papi!
(Does anyone else have an eight year old boy as happy as mine?? Hehe! Teenage years, here we come!)
It was my Dad's 57th birthday the other day and he requested a chocolate cake with chocolate frosting. I knew just the cake to make for him. This recipe has been around my husband's family for many generations and is the all-time most requested chocolate cake for birthdays.
I do have to admit that I take the cheater approach and use a boxed chocolate cake instead of making their homemade chocolate cake recipe. I do love the homemade chocolate cake, but the cake batter is never dark chocolate enough for me. I actually just prefer using a Devil's Food Chocolate Cake mix, adding 1 small package chocolate instant pudding, and a little extra oil. This will make your cake the perfect texture and extra moist.
Now, for the frosting, my FAVORITE part! This cooked frosting, although it takes a few more minutes than regular frosting, is well worth your time! It is smooth, soft, and tastes just like chocolate fudge on top of your cake. Eat this cake with vanilla ice cream and some fresh berries and you will be in heaven!!
(We made two cakes and the second cake I cut up into small squares to bring to a BBQ–a big thick slice of this cake would have been prettier to photograph, but it was gone too quickly!)