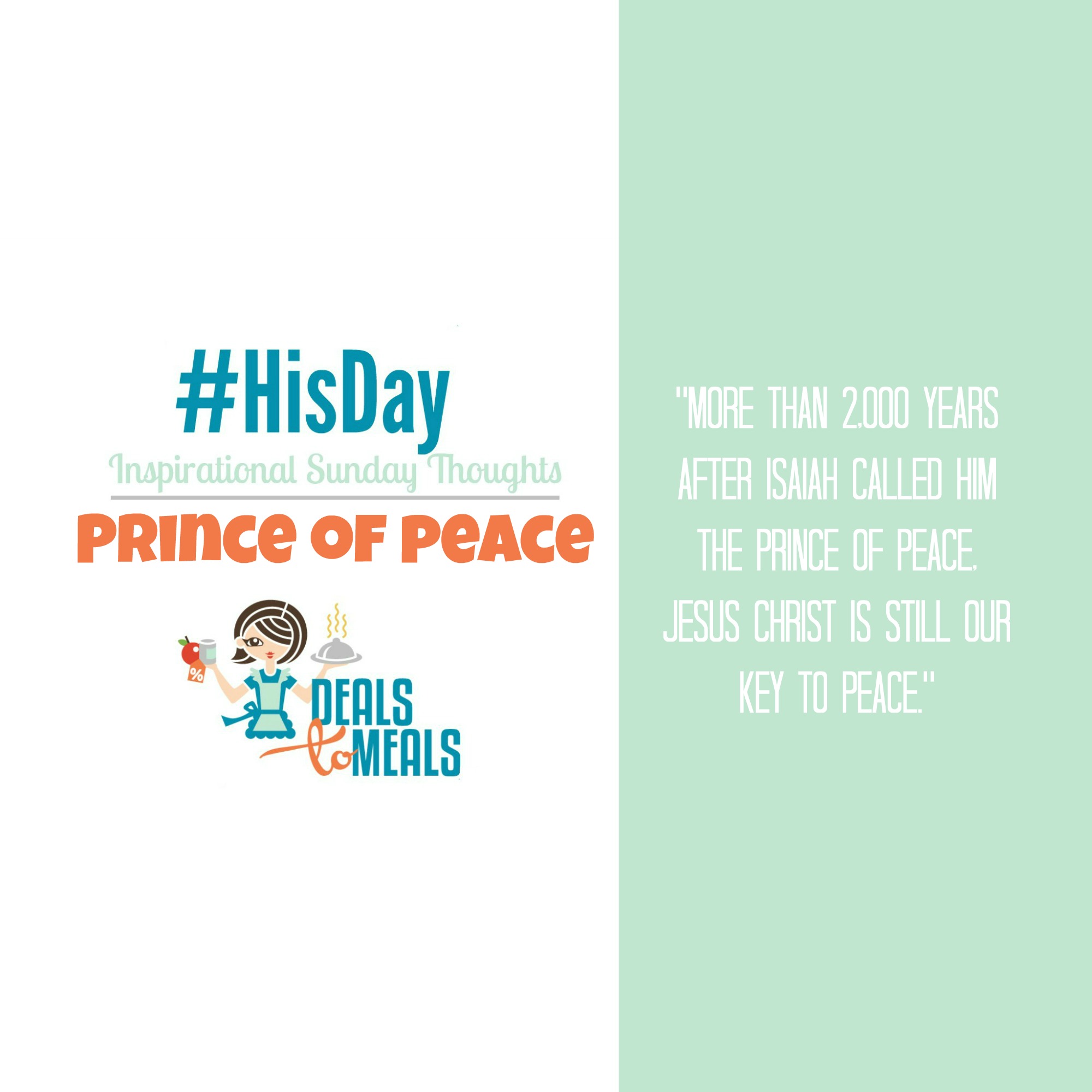 I can't believe it's Easter time already. It feels like it was just yesterday we were celebrating at my sisters house with our annual Passover meal. I love this time of year and the chance we have to celebrate the resurrection of our Savior, Jesus Christ. He is my King, and I couldn't love and honor Him more. He is the one who brings me peace and I am so thankful to our church for sharing a new series of inspiring messages about Christ, titled Prince of Peace. Seeing as we have one week before Easter, I wanted to share a few of these amazing resources you can use to help keep your family centered on Christ this next week. And yes, they are all free 😉
This video beautifully depicts the life and mission of Jesus Christ. It's a must see, especially for your family.

Watch an inspiring video for each of these eight principles. We are planning on watching one each day before Easter. Use my cousin's Prince of Peace FREE printable booklet to help record your thoughts on these principles.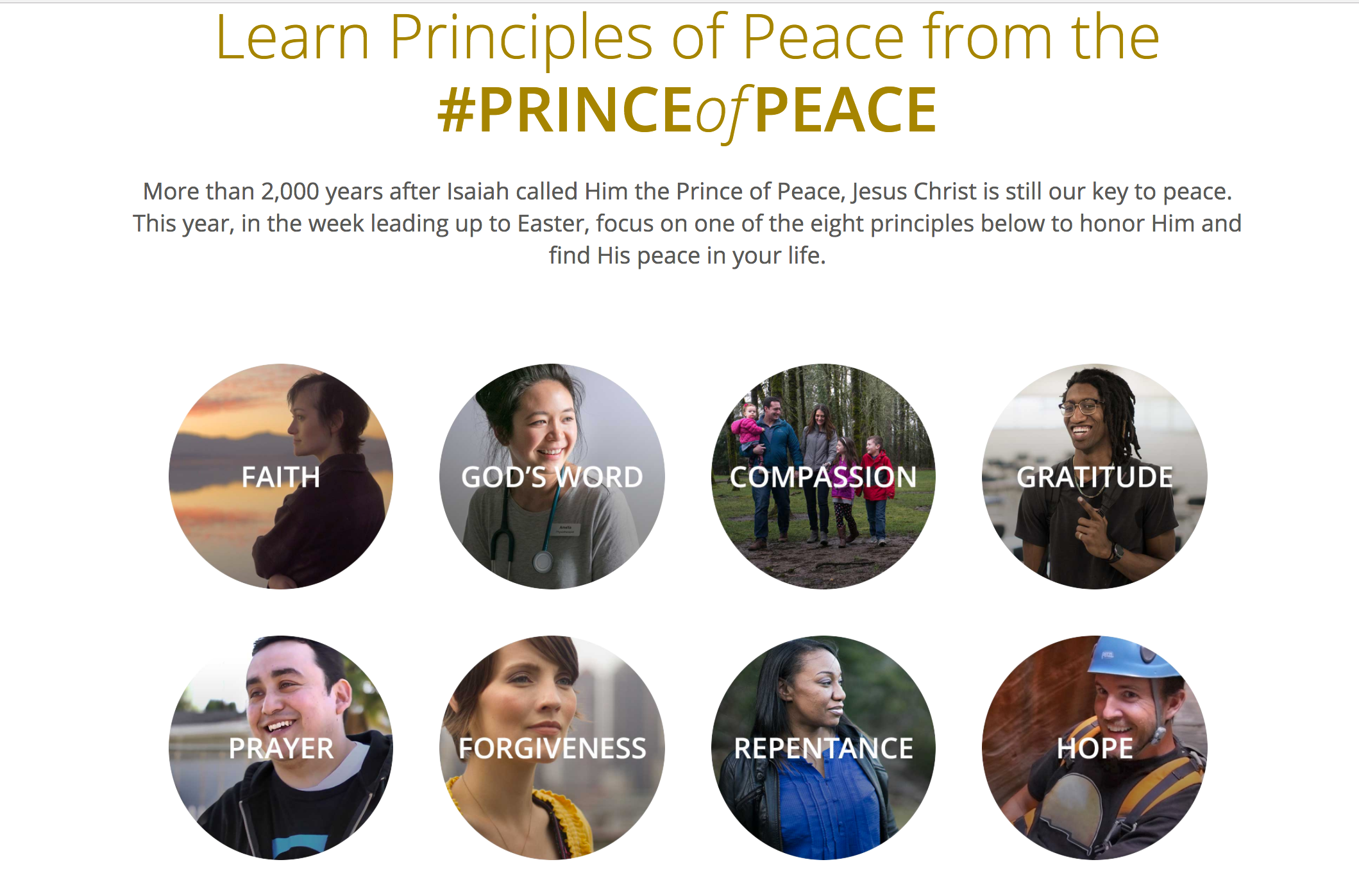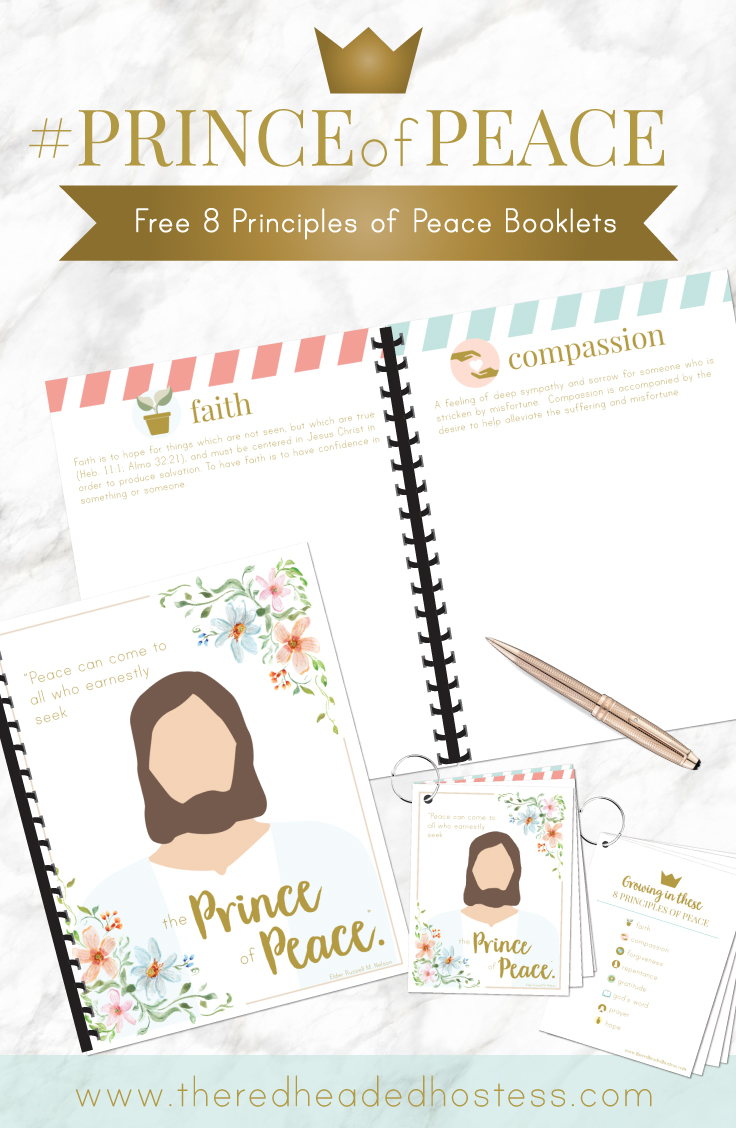 My amazingly talented cousin Courtney Aitken, along with my friend and neighbor Shannon Foster, have come up with these darling, free printables for the Prince of Peace program. They are so incredibly talented it blows my mind. Every printable they design is something I want to frame and hang on my wall. They are beautiful women and create beautiful work. Check out all of their printouts and what they offer on their site The Red Headed Hostess.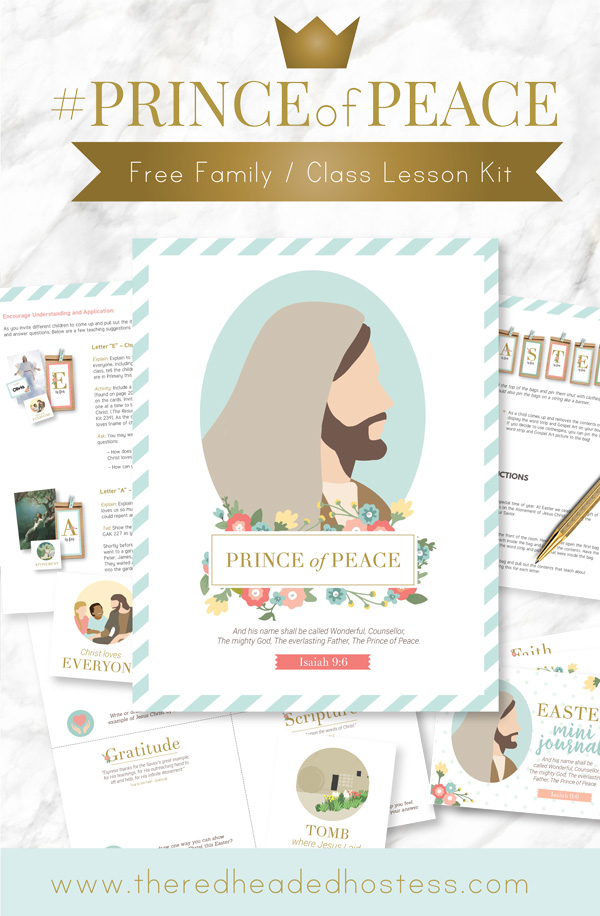 Our family is going to be focusing on one principle of the 8 Prince of Peace Principles each day. I am printing out a small booklet (from above printout) for each of my kids and having them do a little journaling each day about what they learned. Such a simple and great way to focus on the Savior each day.
See pictures and scriptures that explain what Christ did during "Holy Week" or the final week prior to Easter.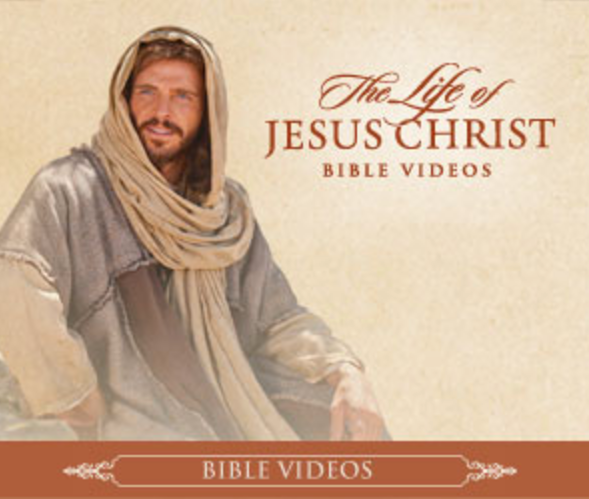 Our children LOVE these Bible videos. We love to read the book of John during the month of March and watch a corresponding video with each chapter that we read. It's been neat to see their testimonies and love of our Savior grow as they watch these touching videos.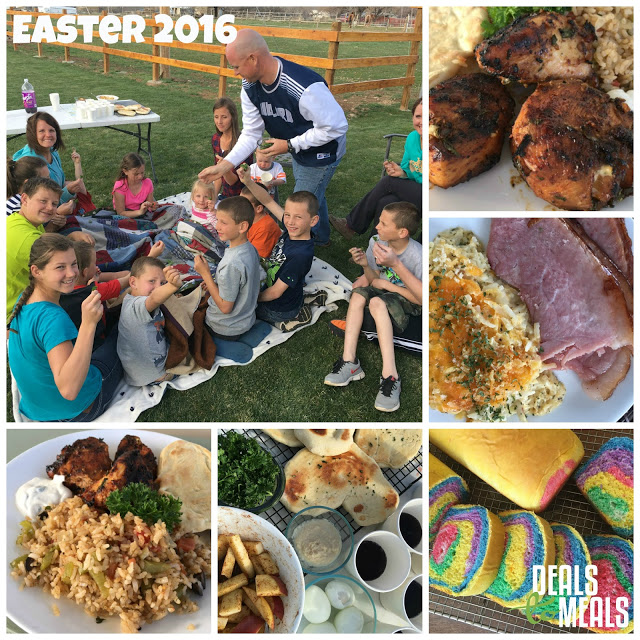 We like to keep things simple around our home. Here are a five of our Easter traditions that help keep Christ the center of our Easter holiday.
*Check back all week for delicious Easter recipes that will make your meal planning simple & fun!