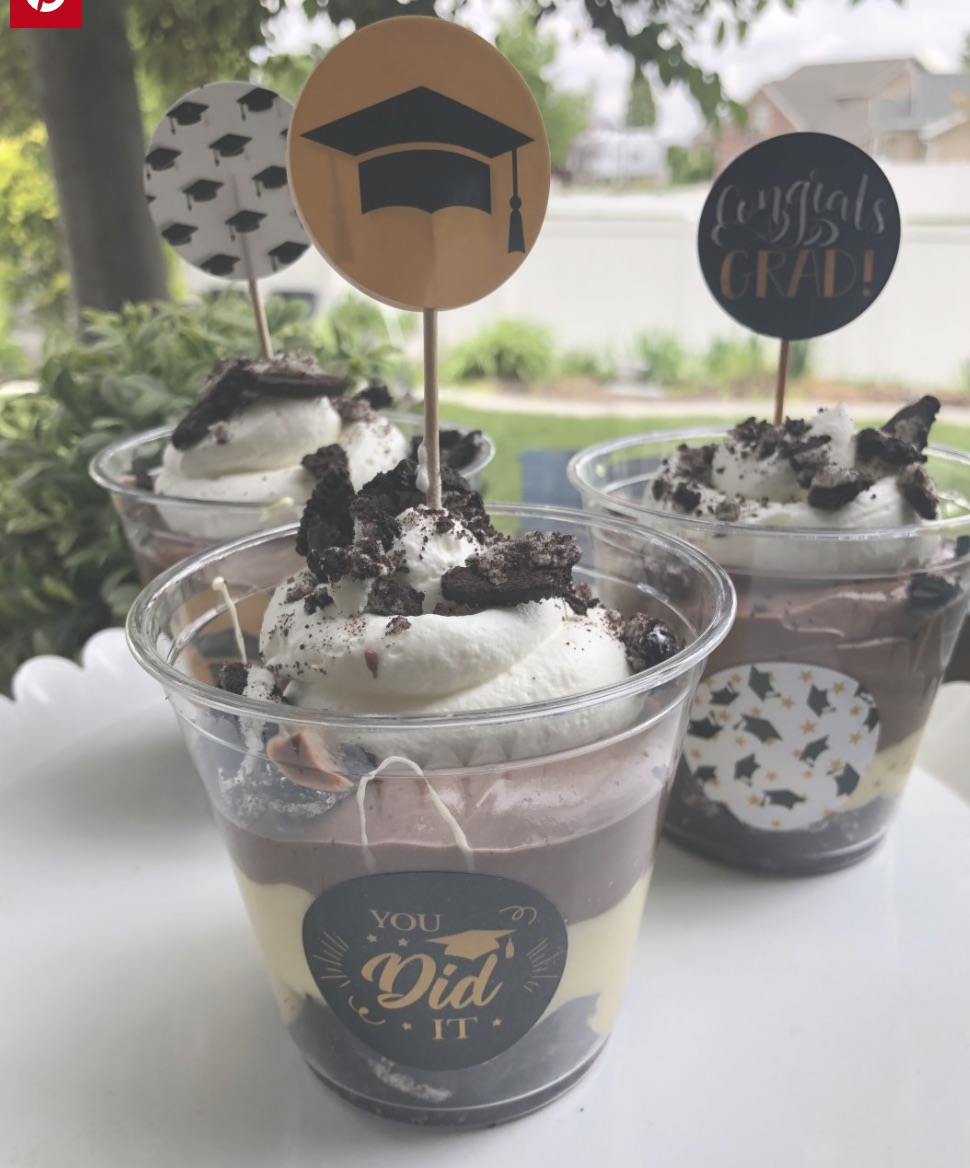 Can you believe it is the end of another school year? In many ways it feels like it just began. It's always kind of sad thinking the kids are one year older and sad to see another school year end. We threw a graduation party for some youth in our area and I'm excited to share some of our favorite ideas and recipes with you.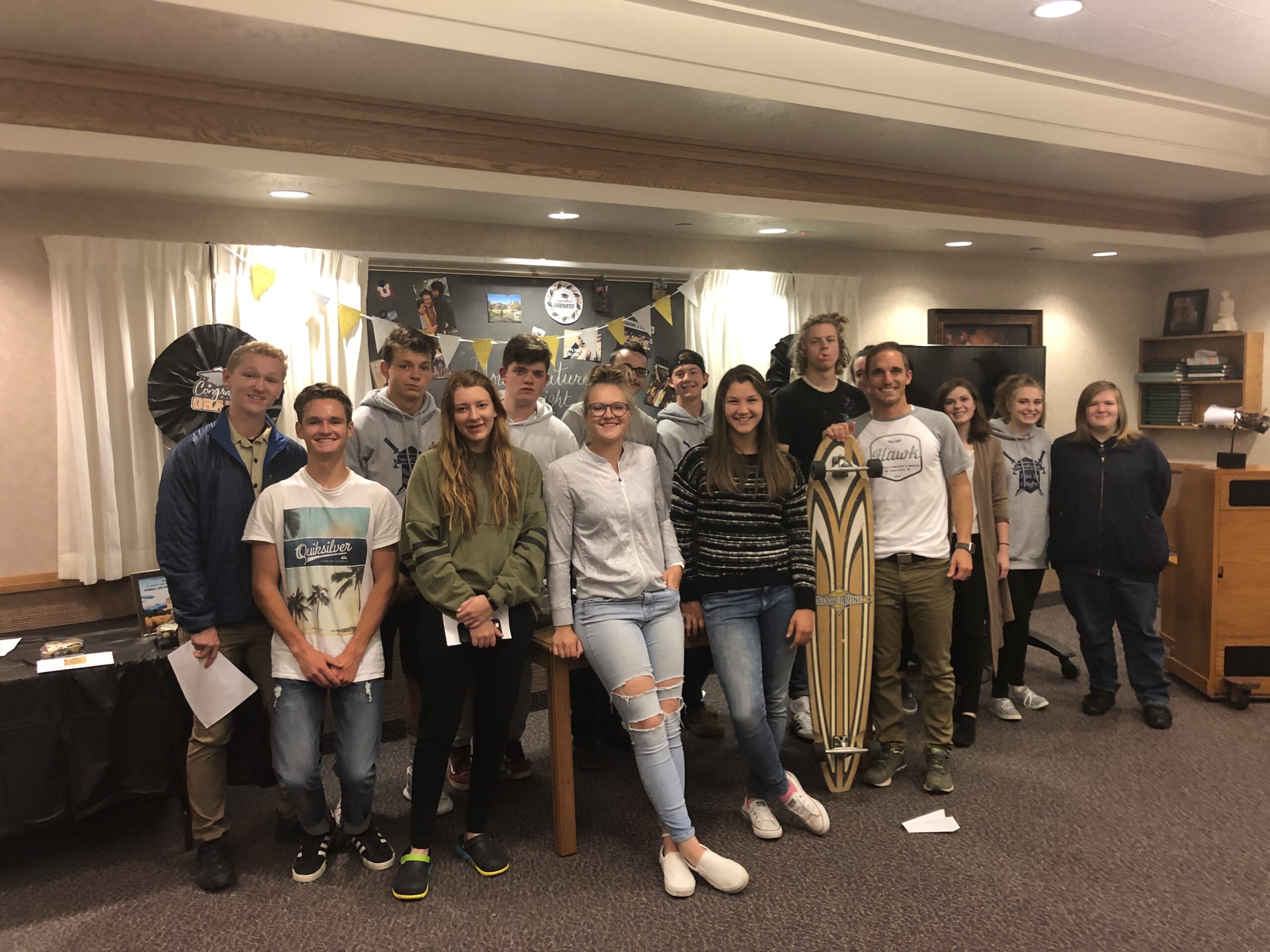 In the mean time, I enjoyed the past week prepping for a graduation party we threw for the youth in our church group. I searched the web and found some cute ideas for simple gifts and refreshments I thought I'd share with you. Hope you enjoy and congrats to all of the graduates in your life!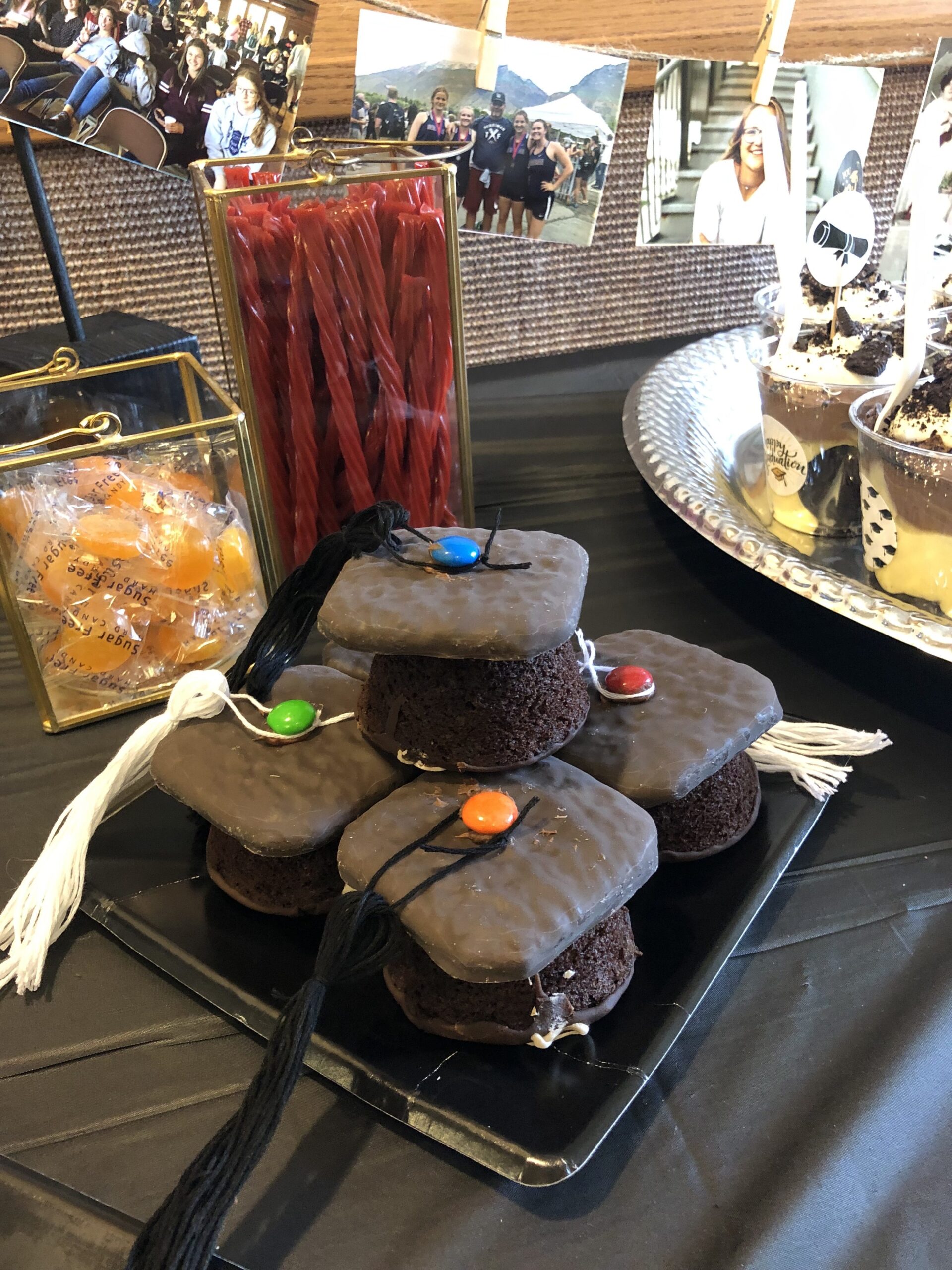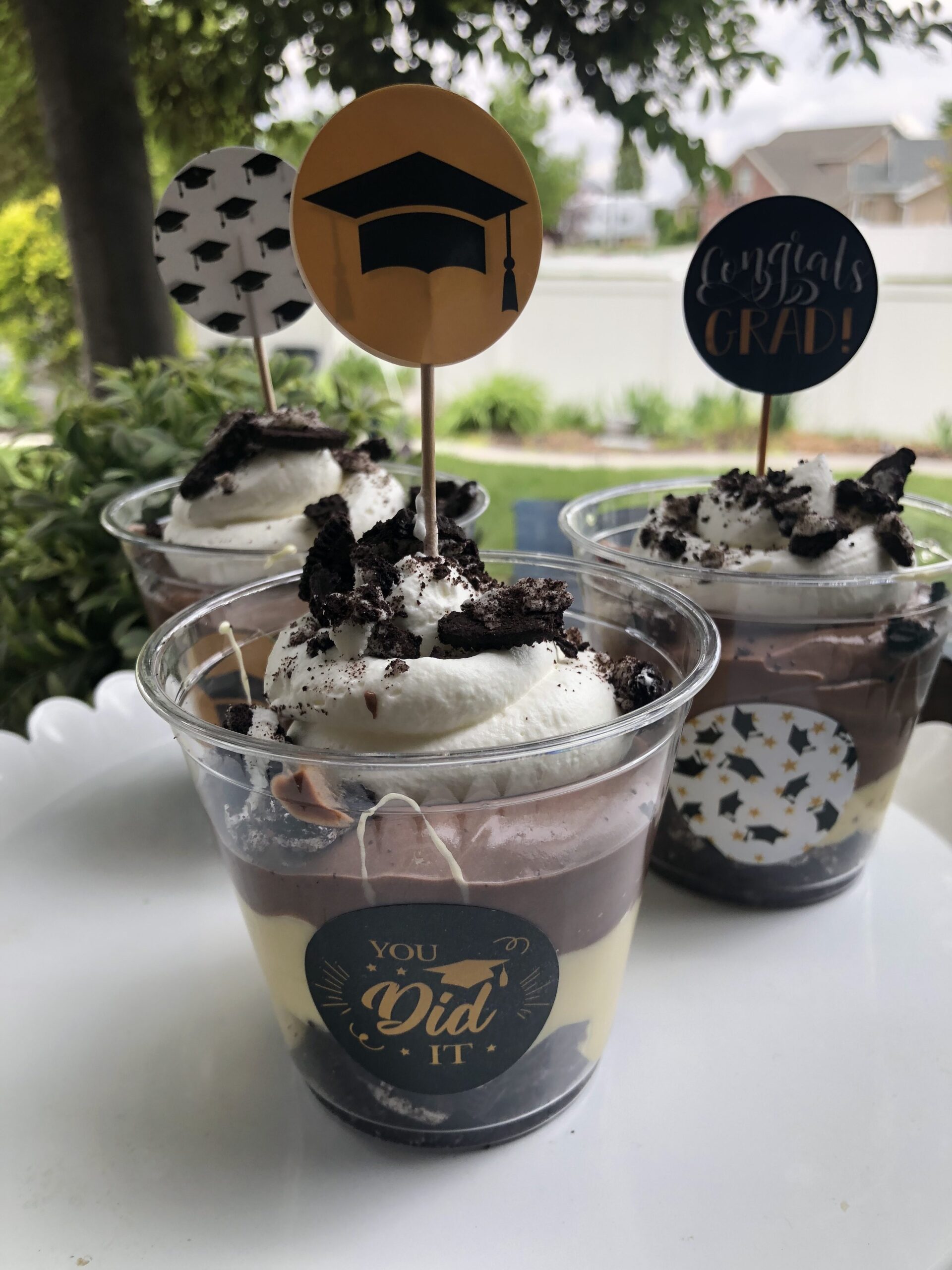 Pudding Parfaits–I made a batch of vanilla cook and serve pudding as well as chocolate. Crush Oreo cookies for the bottom and tops and place a layer in the bottom of a cup. Add a layer of the cooked and cooled vanilla pudding on top of the Oreo layer. Add a layer of the cooked chocolate pudding. Top with whipping cream, more Oreos and decorate with inexpensive graduation stickers you can get on Amazon.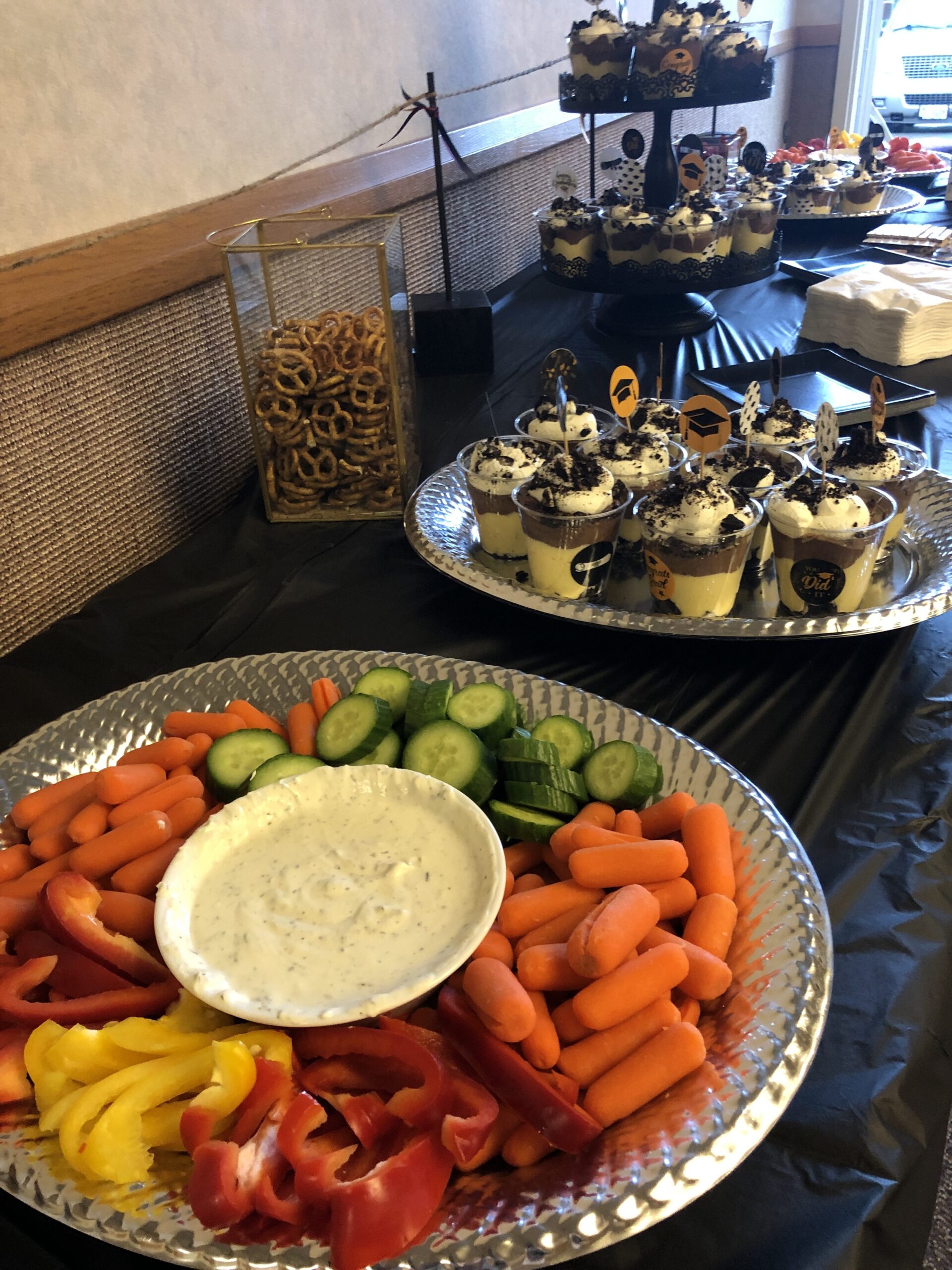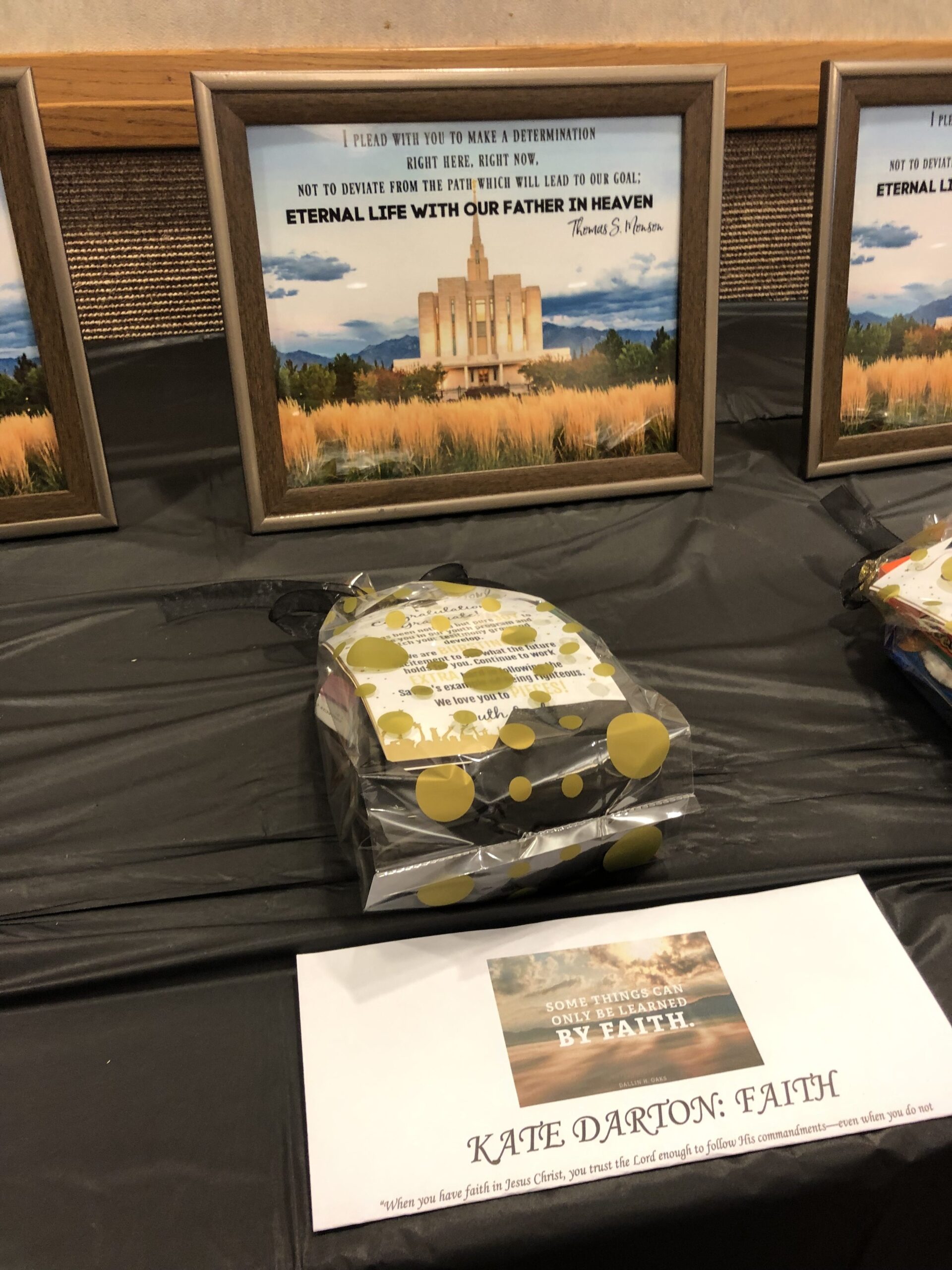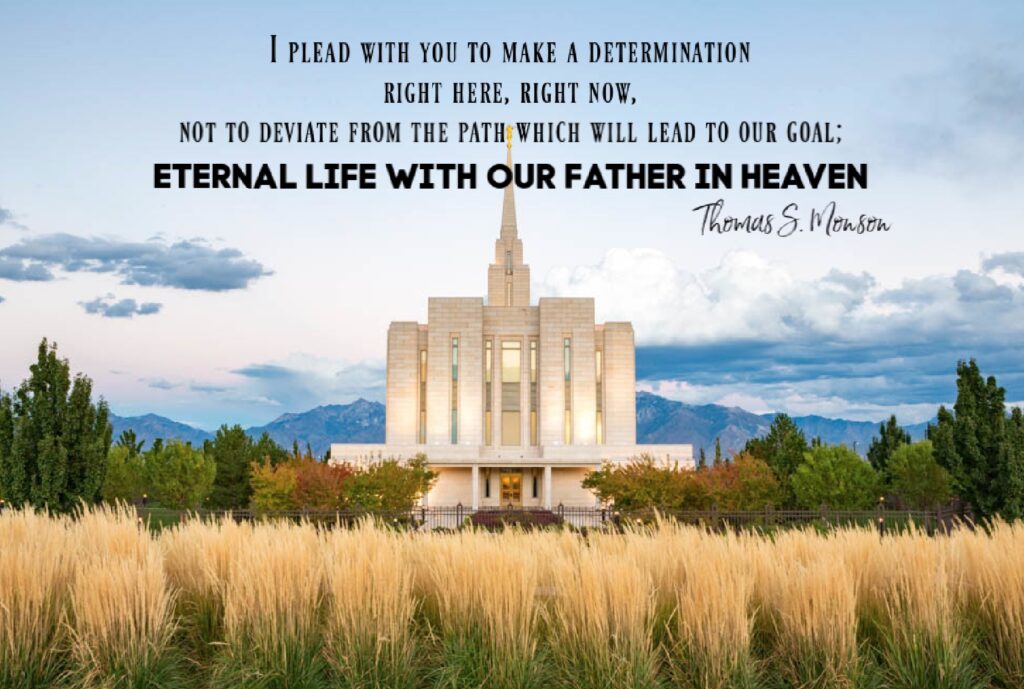 We also gave the youth these bags of candy bars with this saying. It was a simple and cute idea for the graduates. You could change the words to whatever you would like 😉