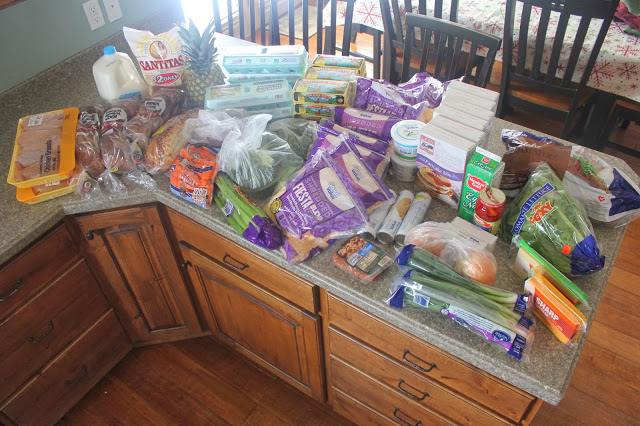 I can't believe I had to make one last shopping trip to Walmart today. It was an absolute zoo!! You could hardly walk down the aisles–what was I thinking?! You would be shocked but I ran out of butter AND cheese this past weekend. I seriously don't know what I would do without these two items. Butter is a staple here at our house and it was killing me to not be able to bake all weekend. So…our freezer is well stocked again thanks to the great butter and cheese prices this week. If you have to run out shopping tomorrow, make sure and login to our website to find out where all of the best deals are in your area. I got all of the items above for under $125–that's a fun Christmas present to my food budget 🙂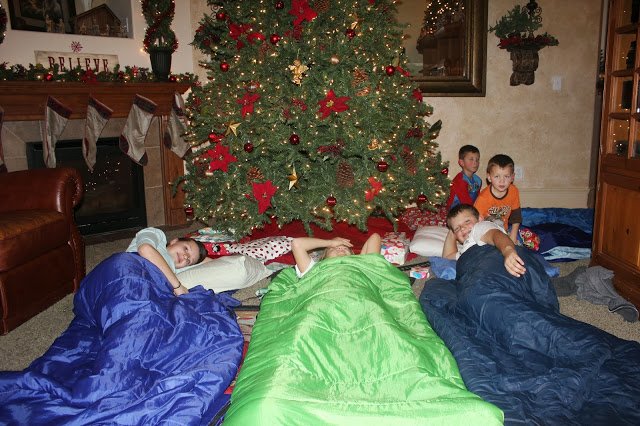 Speaking of groceries, I wanted to share a really fun dinner idea that my family LOVED tonight. My kids were raving over this meal, so I thought I would share this idea for "FUN-du" with you. This would be great for a gathering this week or even your New Year's parties. Since it was Christmas Adam today (not heard of it? It's one of our favorite days of the year…you should celebrate it! Ha!) Since Adam came before Eve, we turn today (the 23rd) into Christmas Adam. Every year the kids sleep under the tree, open their sibling presents to eachother, we open a new family game (and play it) and snuggle while we watch a Christmas movie. Our dinner is usually soup and bread but I wanted to switch it up this year and try something a little more fun. The fondu was voted to be our new Christmas Adam meal of choice. I would have to agree!! It was delicious and great for the kids to pick and choose what they were interested in 🙂 Here are the two cheese fondu recipes I used and some of the items we chose to dip in them. Hope you enjoy and have a wonderful Christmas Adam.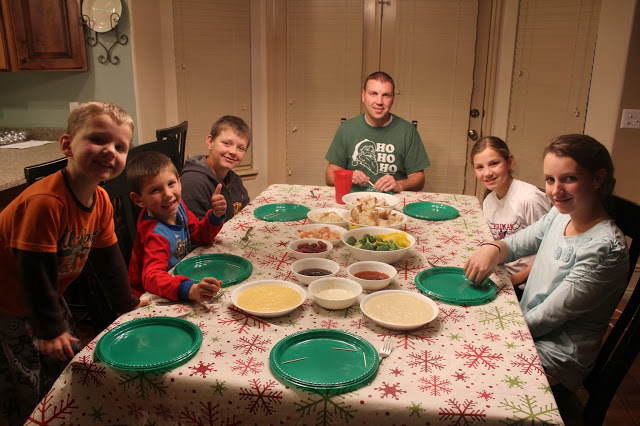 Fondu Sauces & Dipping Items
White Cheese Sauce & Cheddar Cheese Sauce (bread cubes, chicken, steak, vegetables, asparagus, etc.)
Jalapeno Jelly (potstickers, shrimp, egg rolls and chicken)
BBQ Sauce (Lil' Smokies, Grilled Chicken)
Ranch Dressing (broccoli, carrots, bell peppers, celery)
White or Milk Chocolate (fresh pineapple, marshmallows, pretzels, bananas, apples, berries, etc.)
*The lighting in this picture was awful…I promise the cheese sauce is divine..despite the fact it looks like a thick, mustard paste in this picture 😉
Dessert, of course, was everyone's favorite. I just bought the fruits/treats that were on sale this week and the kids had fun dipping them in chocolate (I just added a little heavy cream to a good quality milk chocolate chip and it worked great).

We love having the kids exchange their sibling gifts on this night. We used to have them give it to them Christmas morning but they were always overshadowed by their other presents. Because our kids earn their own money and buy their siblings presents we wanted to make sure they enjoyed them and were grateful for their siblings thoughtfulness (you know..anything to keep a little peace and happiness in the home). The other great aspect is they then get to play with their knew toys/gifts all day Christmas Eve and they let me do my thing in the kitchen all day preparing for our big Christmas Eve dinner. A win-win for all of us 😉