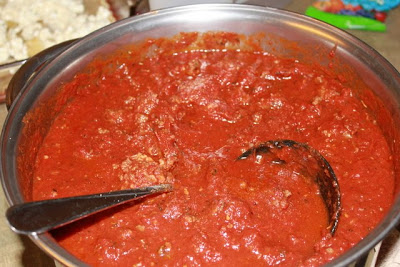 A kind follower of my blog brought it to my attention that I've never posted about lasagna. I couldn't believe that a family favorite like that had been overlooked for so long. For those of you who are searching for your favorite lasagna recipe, search no more….you've found it!
[buymeapie-recipe id='624′]
In the recipe I tell you to blend your cottage cheese until it is smooth. I didn't do it this time because my blender was broken. However, it is better to have the cheesy texture nice and smooth. It is worth the extra effort!
Repeat the last two steps again and then cover with another layer of noodles and then the sauce on top. I only place the sauce on the bottom and top of my lasagna, and not in between each layer.
Sprinkle this with another layer of mozzarella cheese and a little parsley on top for garnish.
Enjoy!