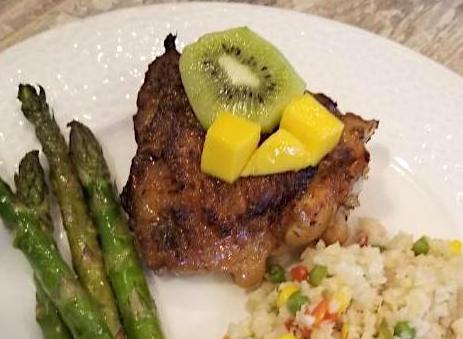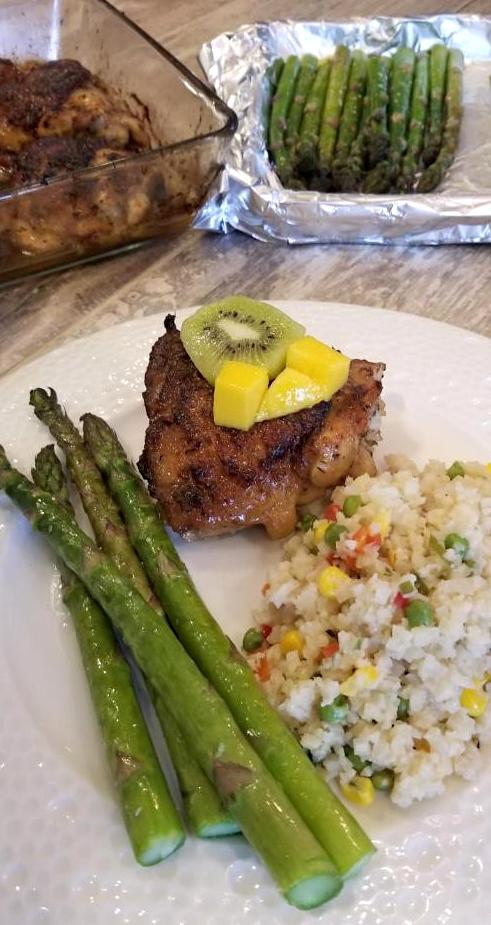 Spice up your boring chicken recipes with this flavorful Jerk Chicken recipe. There is nothing boring about this dish and that is thanks' to my friend Ellen Johnson who is an amazing cook. You can follow her on Instagram @mynovavita and I promise, you will love her healthy and clean-eating recipes. This Jamaican Jerk Chicken recipe is a perfect example of her delicious, simple and healthy recipes she shares on Instagram. Everything Ellen makes not only looks beautiful, but it is so full of flavor you can't wait to go back for more.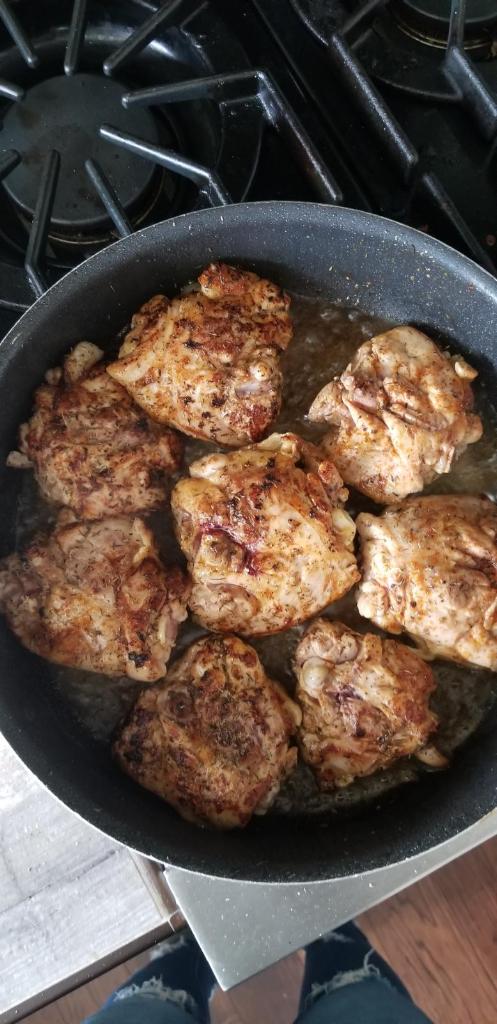 If you need a simple recipe to spruce up your weeknight chicken dishes, this is the one for you! Your tastebuds will be whisked off to the Caribbean with these Jamaican spices and flavors. Serve with a simple rice pilaf and a fresh vegetable and you have a recipe perfect for a busy night.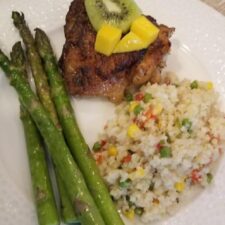 Ingredients
6-10

boneless or bone-in chicken thighs

you can also use boneless chicken breasts

2

Tbsp.

olive oil
Marinade:
1/2

cup

olive oil

1/2

cup

chicken broth

1/4

cup

lime juice

1

tsp.

salt

1

tsp.

black pepper

1/2

tsp.

garlic powder

1/2

tps. onion powder

1/2

tsp.

thyme

1/2

tsp.

cinnamon

1/2

tsp.

allspice

1/2

tsp.

nutmeg

1/2

tsp.

cayenne pepper
Instructions
Put all marinade ingredients in a blender and blend to quickly combine. Place chicken thighs in a large ziplock bag and pour in the marinade and give it a good toss to make sure marinade gets under the skin. Marinade for at least an hour. Pre-heat oven to 400.Heat oil a large skillet, place thighs in skin side up and cook for 3-4 minutes or until browned. Flip and do the same with the skin side making sure the skin is pulled smooth over the thigh. Do not throwaway the marinade. Place browned thighs skin side up in a glass baking dish and pour over the marinade and bake 25-30 minutes stopping half way through to scoop juices over the top. Chicken is done when it hits 165 at the Thickest part of the thigh. If you like the skin really crispy broil for 3-4 minutes at the end.