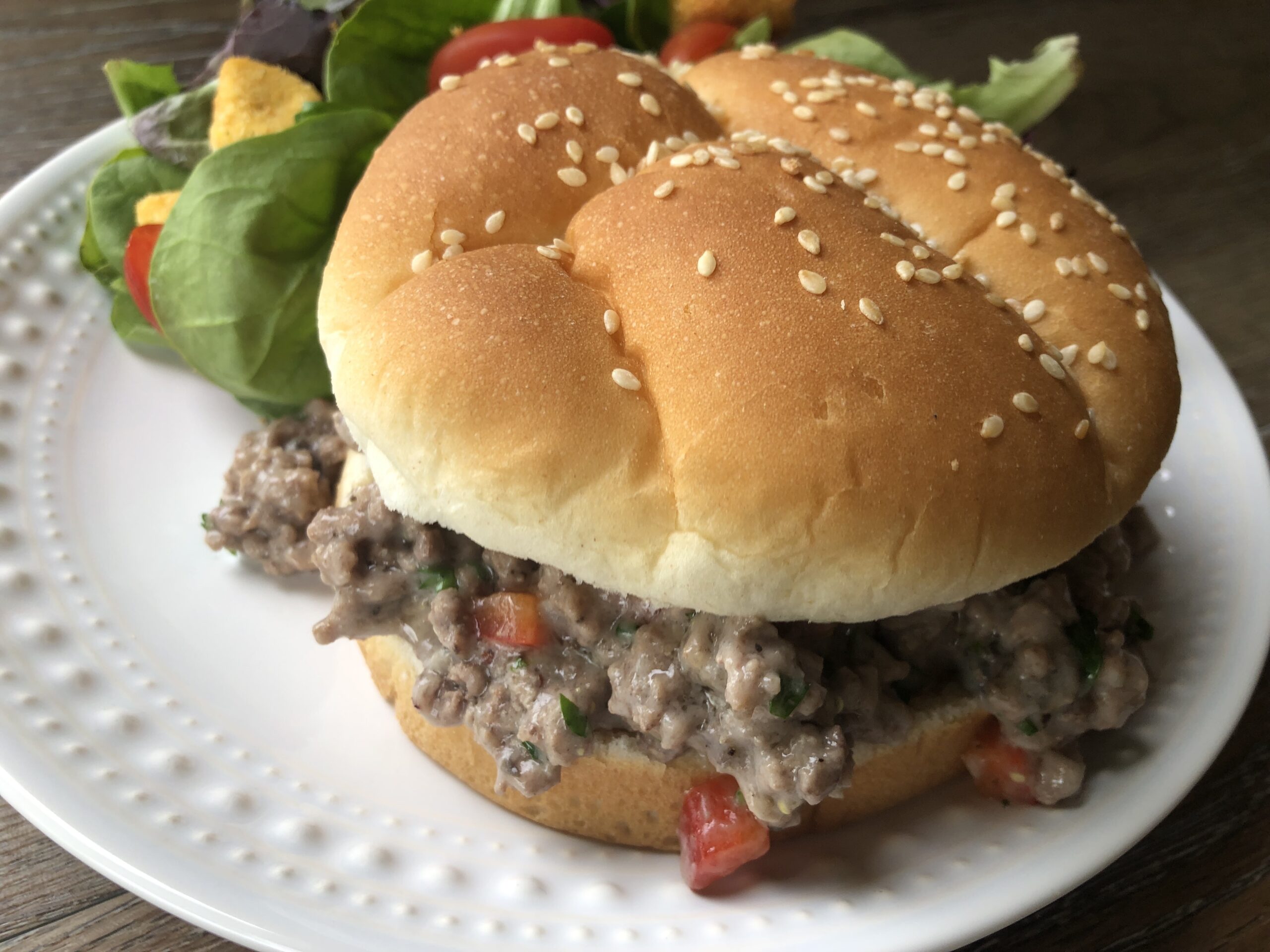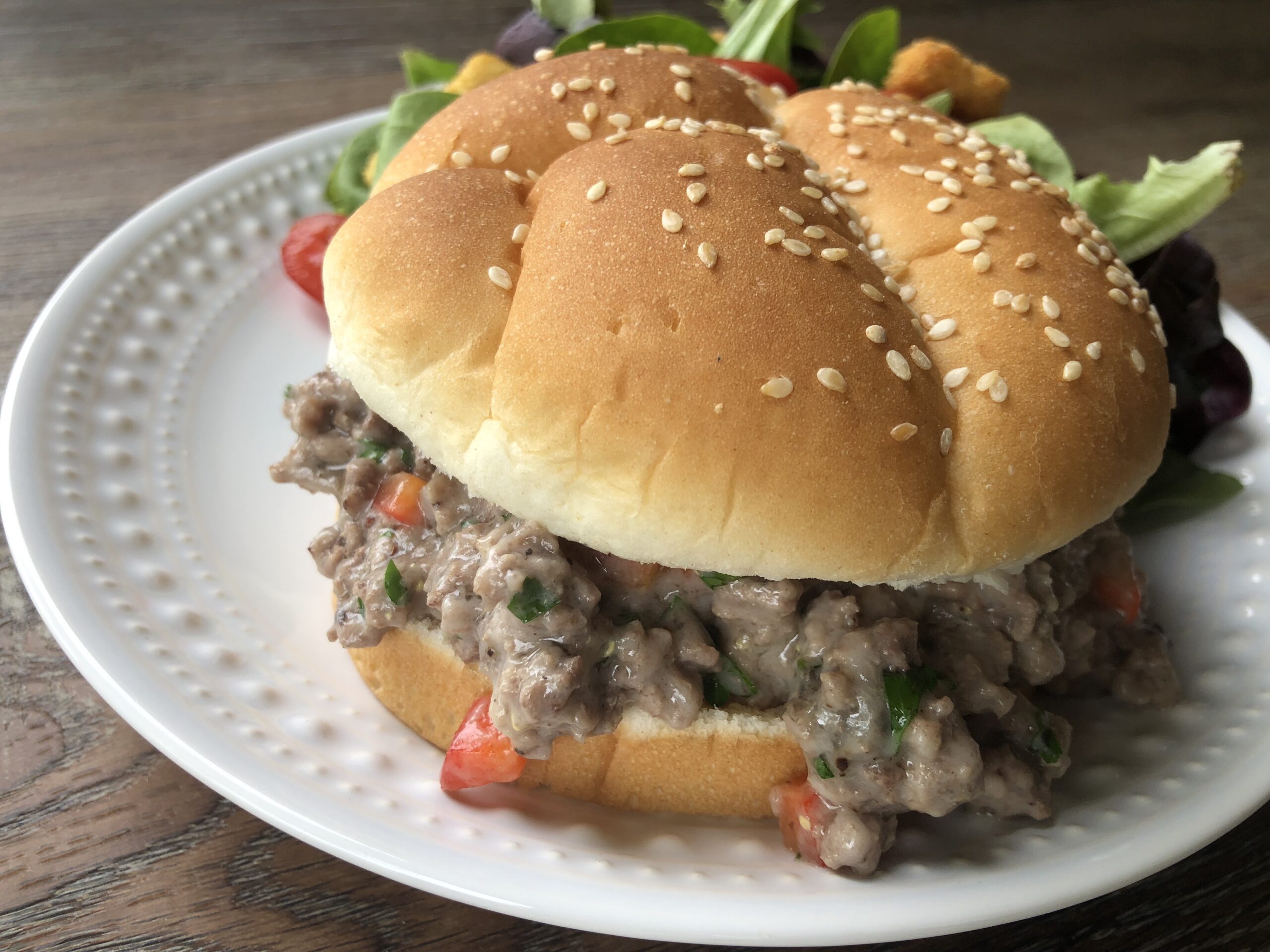 In our family we have had a 'battle' of the sloppy joe for over 20 years. My mom grew up making what I thought was THE recipe for sloppy joes. It's a little sweet, spicy, tomato based and everything I love about a sloppy joe. Yes, I can see why my husband thinks it's strange I put shredded cabbage in sloppy joes, but I can't help it. I love it! That's how my Mom made them, so that's how I make them.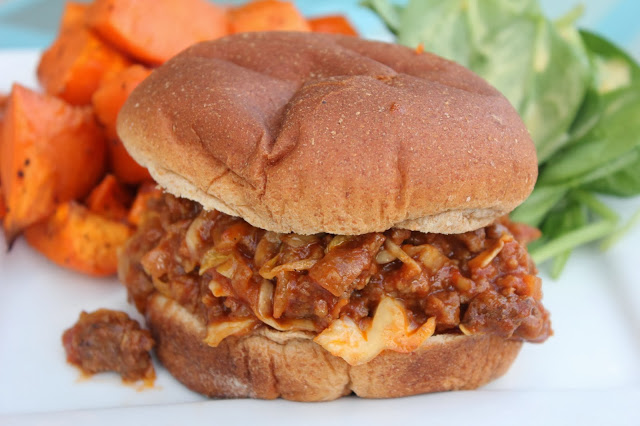 Finally after making these 'traditional' sloppy joes a week ago my hubby begged me to make his Mom's recipe the next time. I hadn't made her recipe for over 20 years and thought I'd tweak the recipe a bit and surprise him this week. I have to admit, I had to eat my words! This recipe was just as good as my Mom's traditional one. I loved that it was so salty, savory and yummy. The mixture melded into the soft bun and made the whole thing just plain yummy!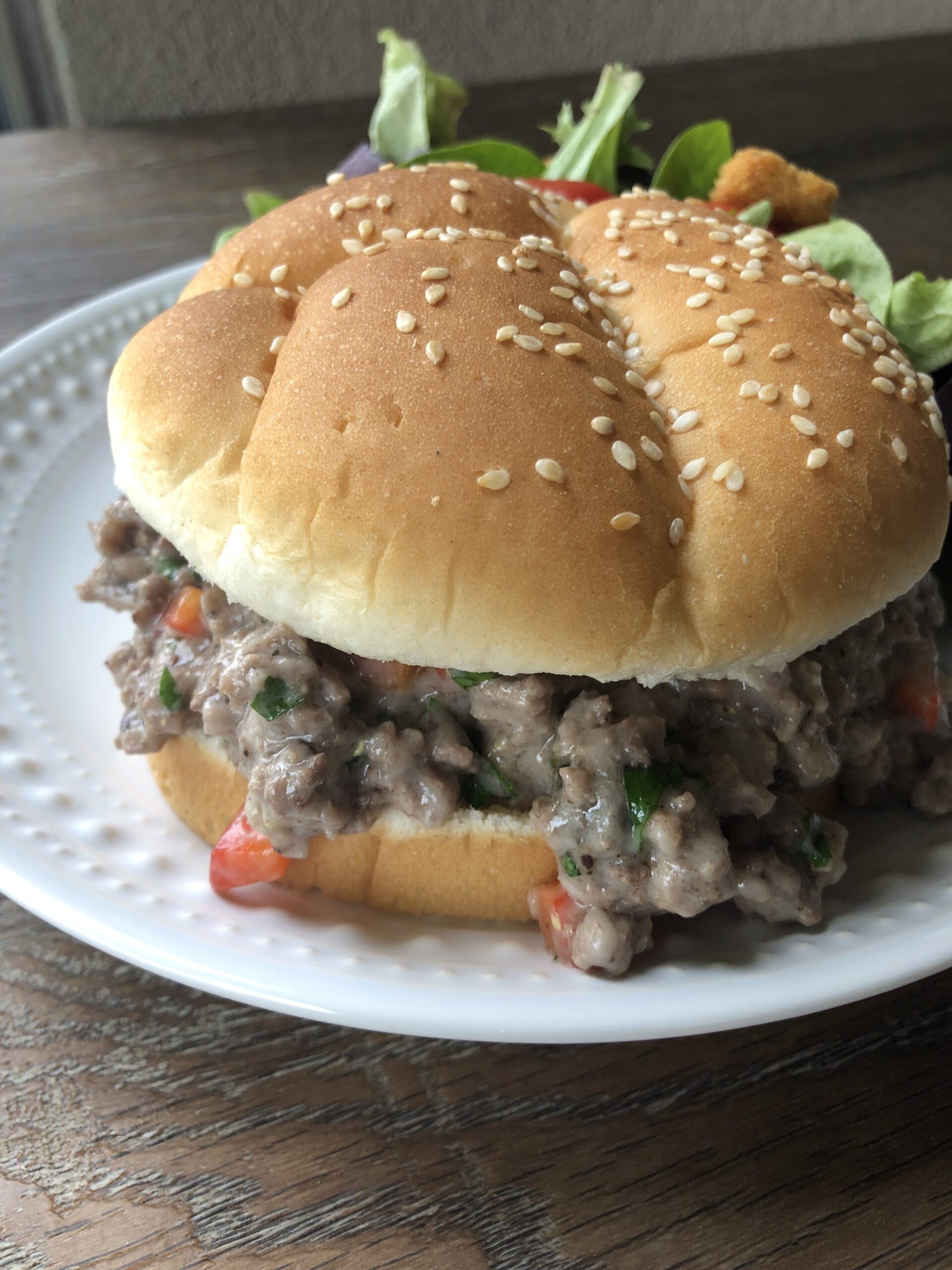 Ingredients
2

lb.

lean ground beef

or half ground turkey and half beef

1

red onion

diced fine

1

red bell pepper

diced

2

garlic cloves

minced (or use ground garlic powder)

2-3

Tbs.

fresh parsley

chopped

2

cans cream of mushroom soup

1

tsp.

black pepper

1

Tbs.

ground mustard

or regular

Salt to taste

1

hamburger buns
Instructions
Dice the onion into small pieces. Dice the red pepper as well. Chop the parsley fine. In a large saute pan, bring the pan to medium-high heat. Add the onion and saute for a few seconds in a drizzle of olive oil. Let the onions begin to soften and then add the ground beef (and/or turkey). With a wooden spatula, break up the meat so it is in small pieces. Once the meat is browned and cooked through, drain off any excess moisture and oil. It doesn't have to be super dry, just so the sloppy joes aren't too runny. Add the bell pepper to the meat and saute until soft. Add the cream of mushroom soup, garlic and seasonings. Add the fresh parsley at the end and serve on rolls or hamburger buns.