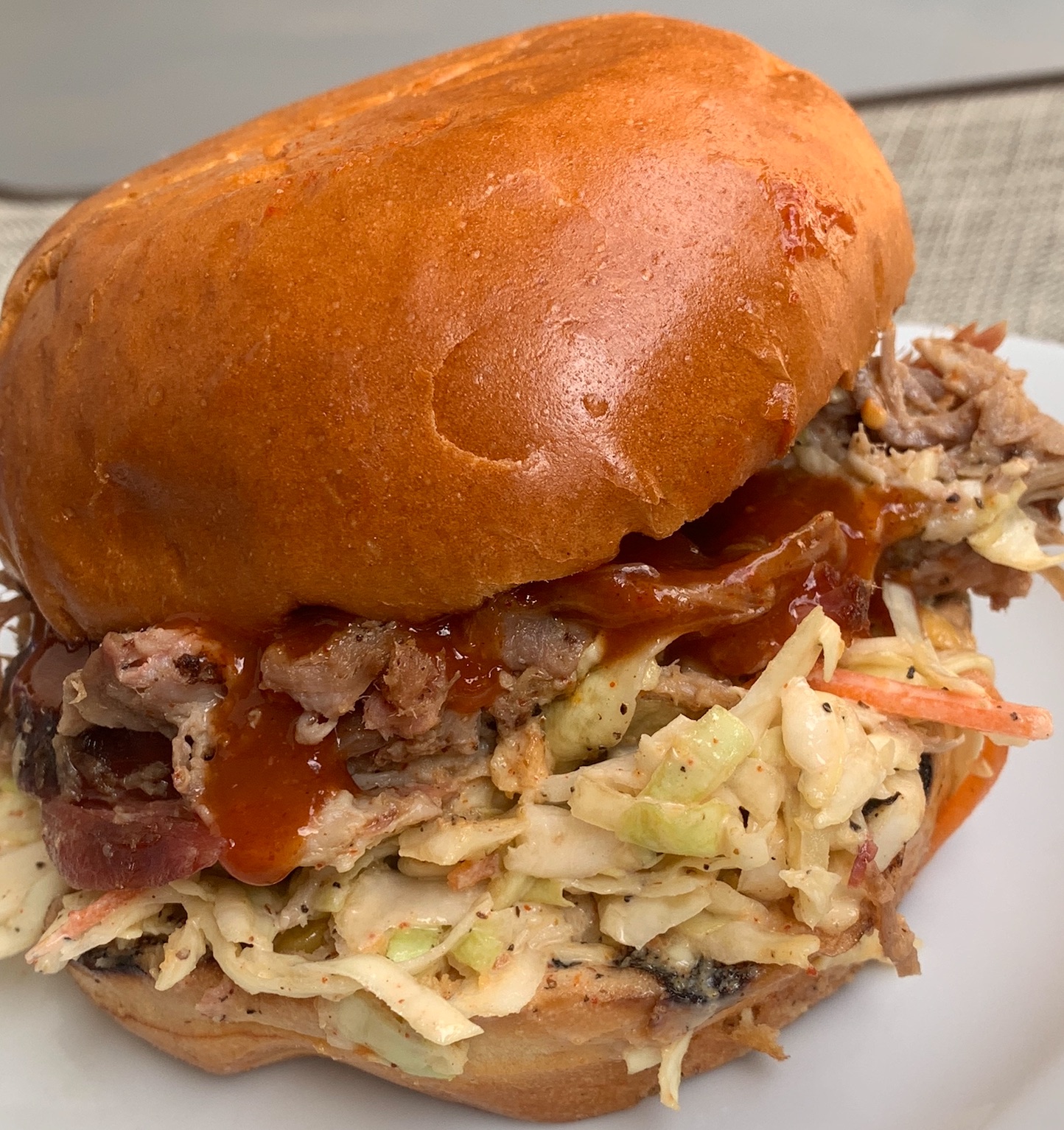 I am a sucker for anything BBQ. When my husband and I go out to eat the first restaurants that sound good are Famous Daves, Q4U or Texas Road House. I don't think I could ever get enough good bbq. If I can't go out to eat for BBQ, the next best thing is to make it at home. Usually at a restaurant the last thing you want to eat is coleslaw. However..make it from scratch and it will be a side dish that will not go unnoticed. My family loves to put coleslaw on top of our bbq pork sandwiches for a Memphis style sandwich. They are finger lickin' good! I hope you give this a coleslaw recipe a try, it is one of our favorite side dishes.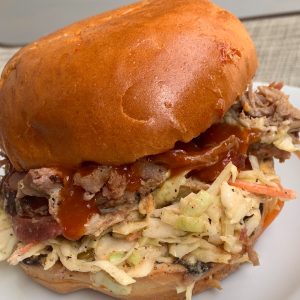 Ingredients
PORK:

2-3

lb.

boneless pork loin

roast or chops

2

onions

sliced

1

cup

water

1-2

Tbs.

Montreal Steak Seasoning

1

bottle favorite bbq sauce

1

pkg. hoagie or hamburger buns

1

recipe homemade Memphis coleslaw
Instructions
Place pork into a crock pot and season with Montreal Steak Seasoning. Crock pot roast or pork until fork tender (3-4 hours on high). When meat is cooked and tender, drain most (but not all) of the meat juices out of the crock pot. Take any fat remains off of pork and discard. Shred meat into small shreds. Put a generous amount of your favorite BBQ sauce on meat. Serve on hoagie or hamburger buns with coleslaw.
Notes
FREEZER MEAL: The cooked and shredded pork freezes very well for a later meal. Tip: use half of the shredded pork for bbq sandwiches and the other for shredded pork tacos or burritos.
Here is a simple and delicious coleslaw recipe.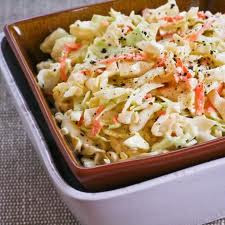 Ingredients
8

cup

green cabbage

finely chopped

1/4

cup

carrots

shredded

1/4

cup

green onions

chopped

1/3

cup

sugar

1/8

tsp.

salt

1/4

tsp.

pepper

1 1/4

cup

milk

1/2

cup

mayonnaise

1/4

cup

buttermilk

1 1/2

Tbs.

white vinegar

2 1/2

Tbs.

lemon juice

1 1/2

Tbs.

mustard
Instructions
Chop up the cabbage, green onions, and carrots into fine pieces. In a large bowl, combine sugar, salt, pepper, milk, mayonnaise, buttermilk, vinegar, lemon juice and mustard, and whisk until smooth. Add the cabbage and carrots. Mix well. Cover and refrigerate overnight. Drain excess liquid and stir well before serving.