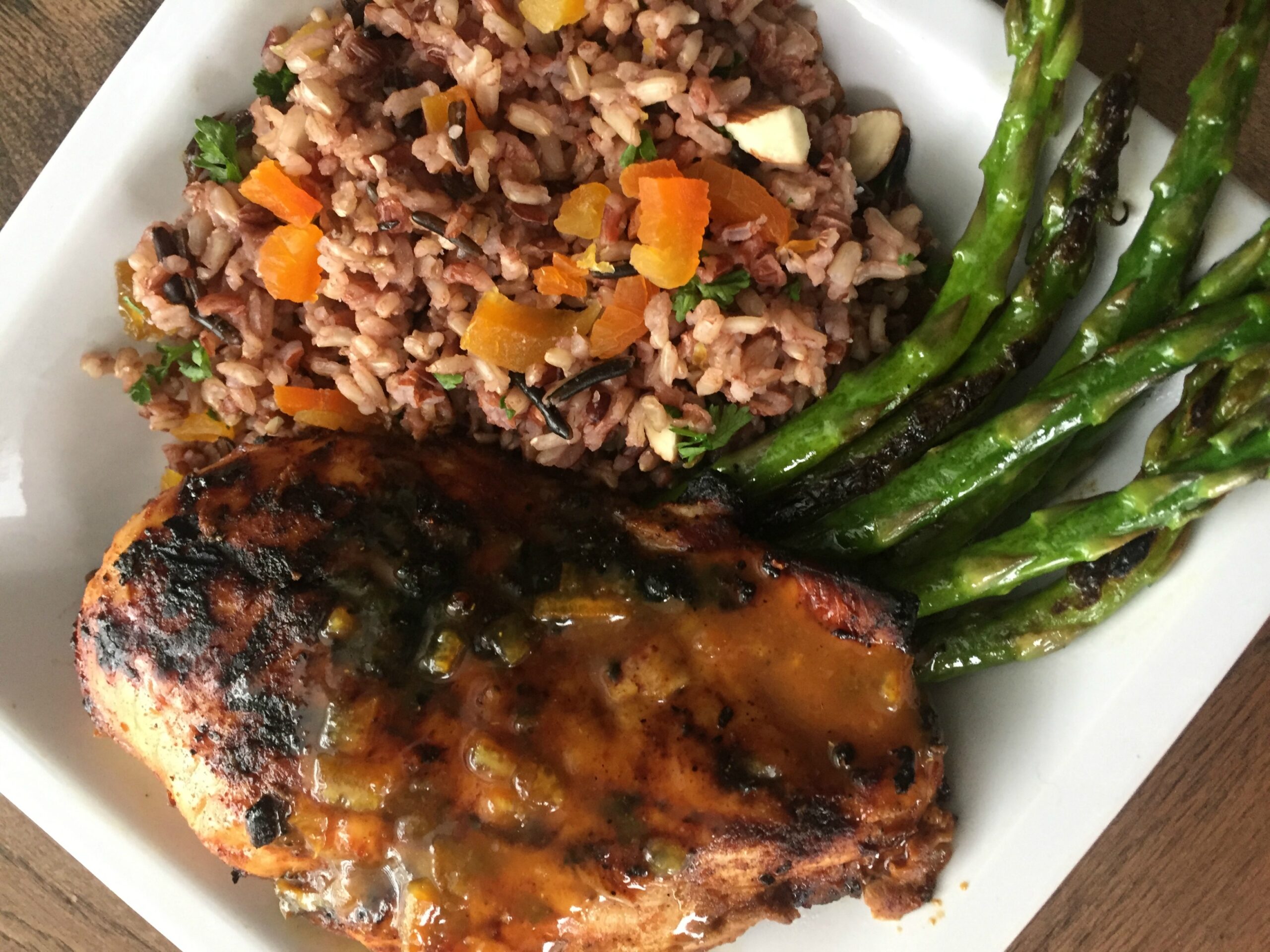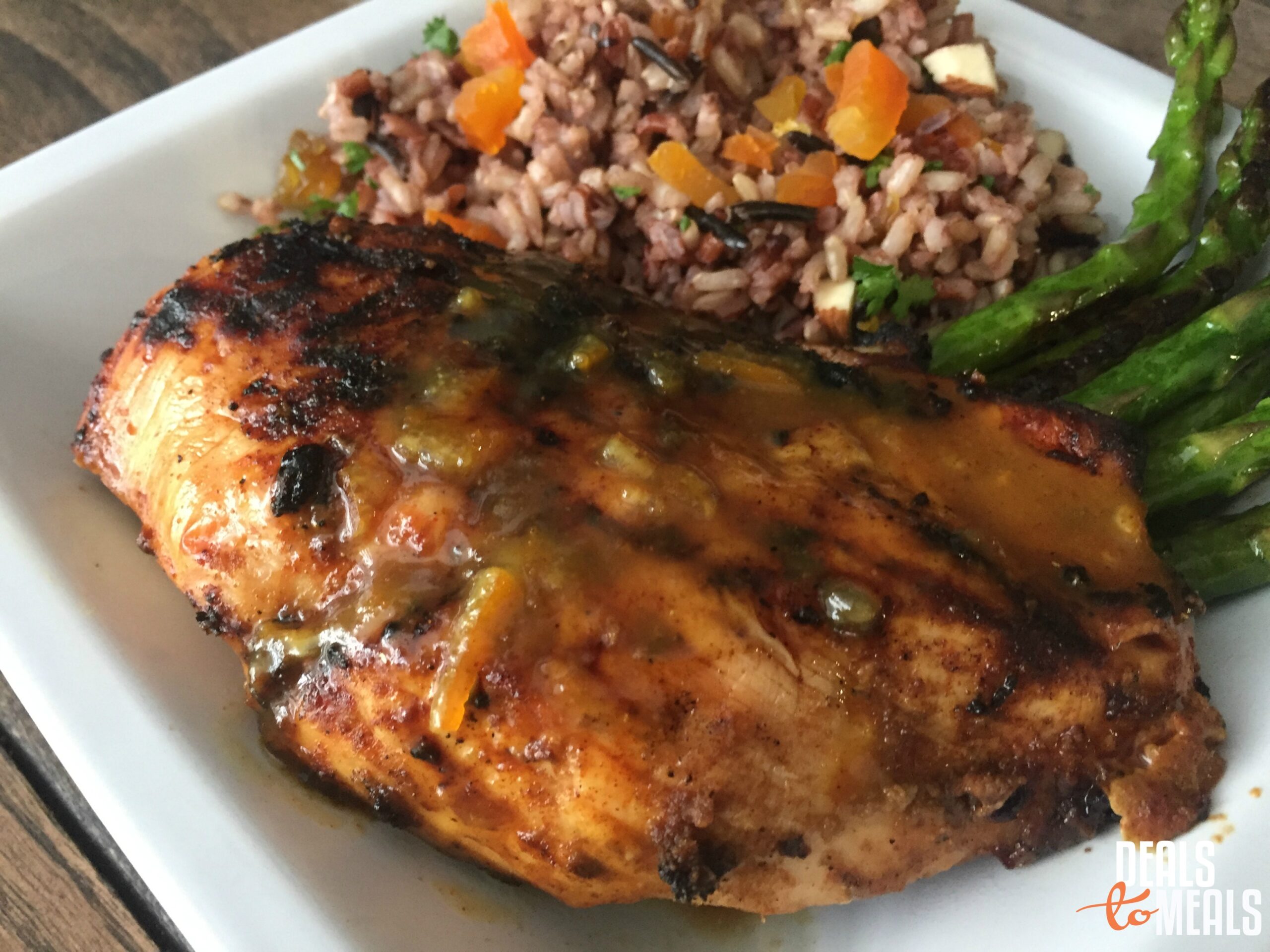 Congratulations to Rachel C. who was our winner of our Thrive and Food Storage Made Easy giveaway! Watch for another giveaway coming later this week.
How was your weekend? Soccer season has officially begun and with four kids in soccer, and one on two teams, it gets a little hectic. But I love it! Watching my kids play and have fun is worth every second! Being gone many nights during the week though makes getting dinner on the table a little tricky. I know you have empathy for me. Family life can definitely be orchestrated chaos!?!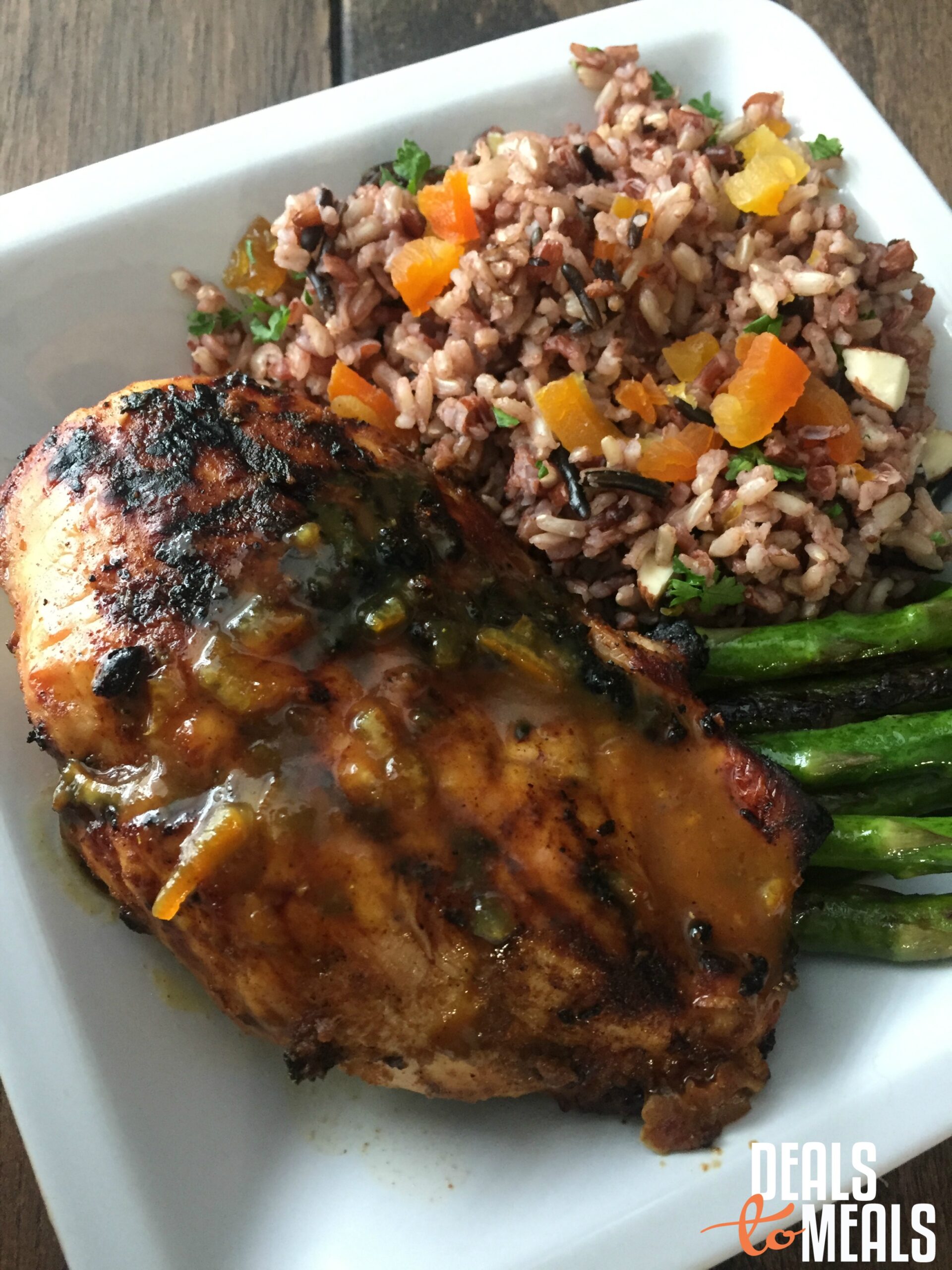 That's why Deals to Meals is here! We help you with those busy nights when you don't have time to figure out what to make and what groceries to buy. This Moroccan Chicken was on our meal plan and so I got the chicken marinading in the morning and when we came home, it was easy to throw together. Grocery shopping with a meal plan in mind will save you so much time and money. Once you have all of the ingredients in your fridge and freezer, meal plan is so much easier. Give this recipe a try, along with our other delicious recipes in our meal planner this week. Login to get this recipe and find out where the best grocery deals are. Enjoy!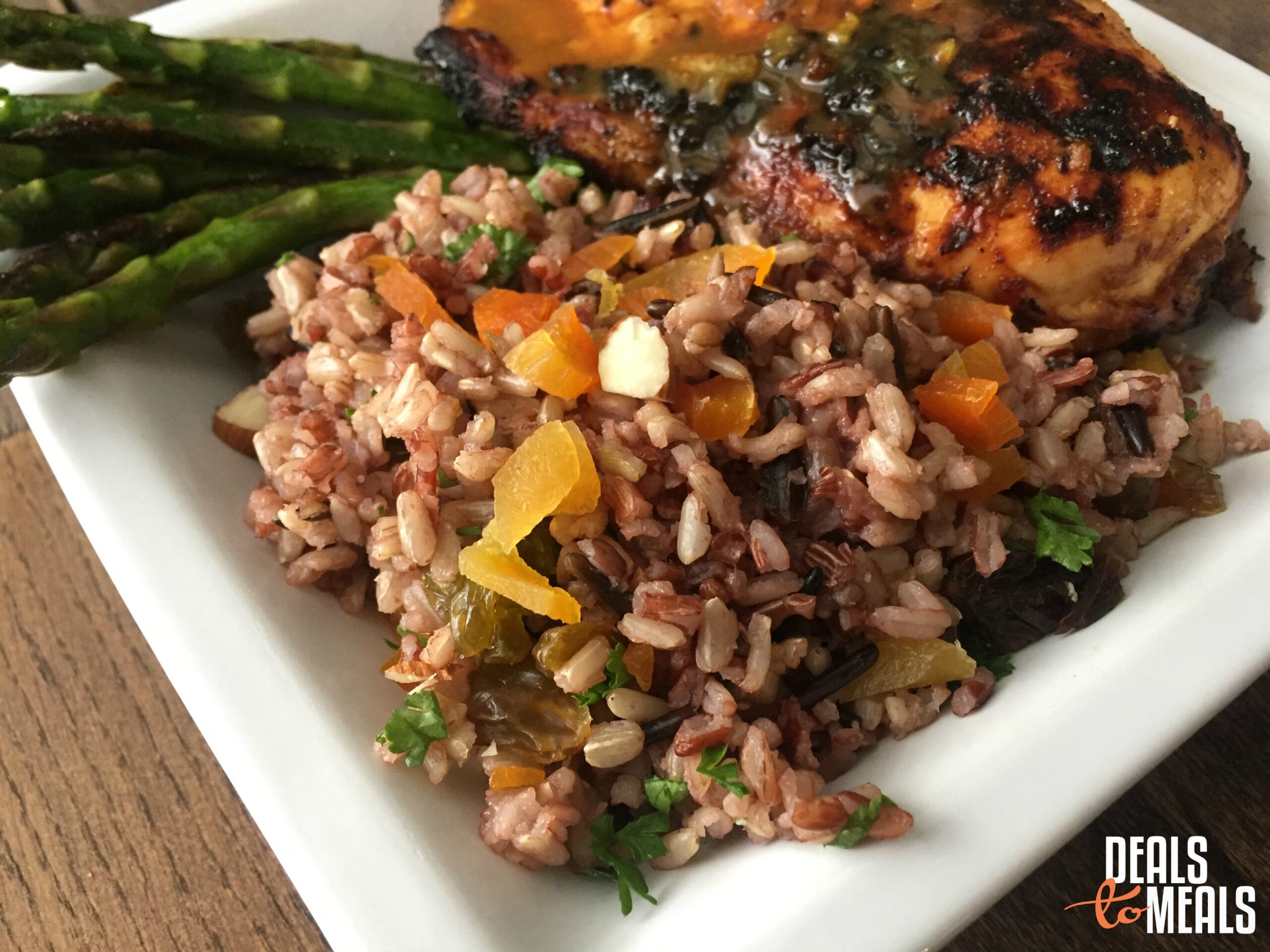 I also threw together a quick pilaf that went great with this chicken. All I did was make the rice pilaf mix you can get at Costco or Winco as it says to on the package. When it was done I added chopped, dried apricots, some sliced almonds and fresh parsley. Nothing fancy, but it went really well with the orange chicken.
[buymeapie-recipe id='942′]