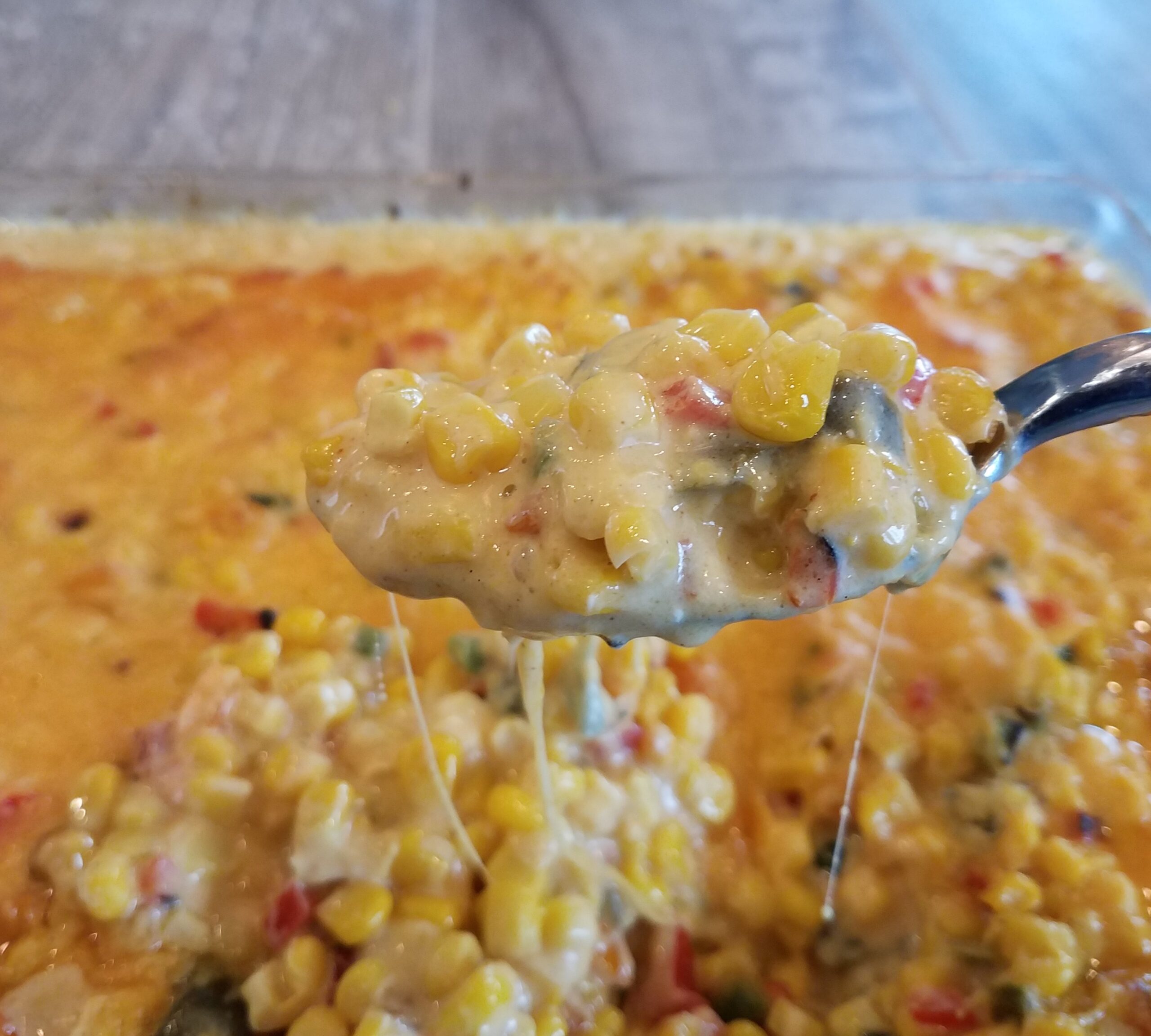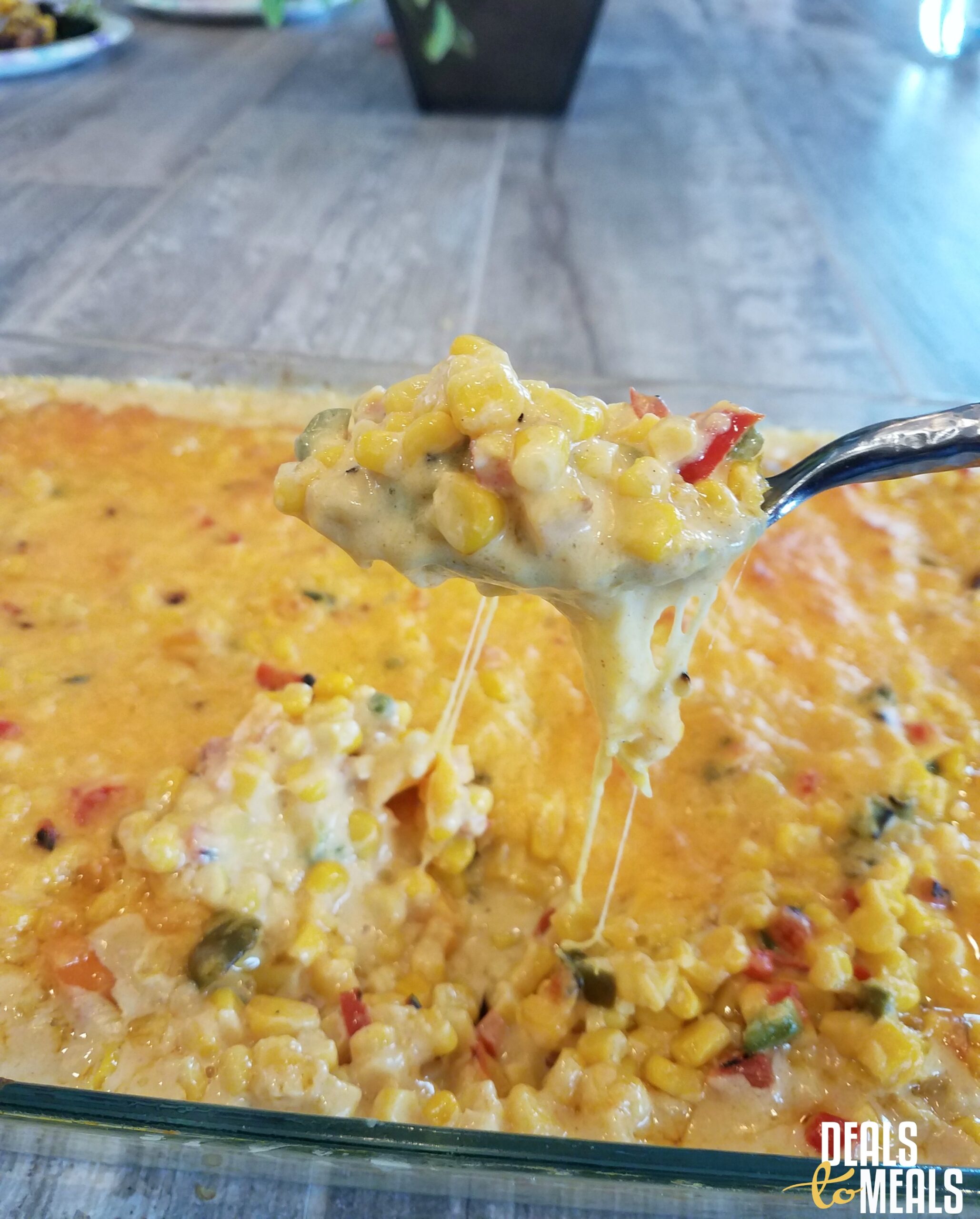 Want a fun way to get to know your neighbors? Our neighborhood has started dinner groups and they are a blast. All you need are a couple people to host, and several people to attend. The person who hosts plans the main dish and then everyone else coming brings side dishes for the meal. Simple, but a great way to get to know all of your awesome neighbors.
My group had an amazing meal with ribs, cheesy potatoes, cornbread, homemade macaroni and cheese, and everything else delicious and Southern. Not only was the food amazing, but it was so great to get to know some new people.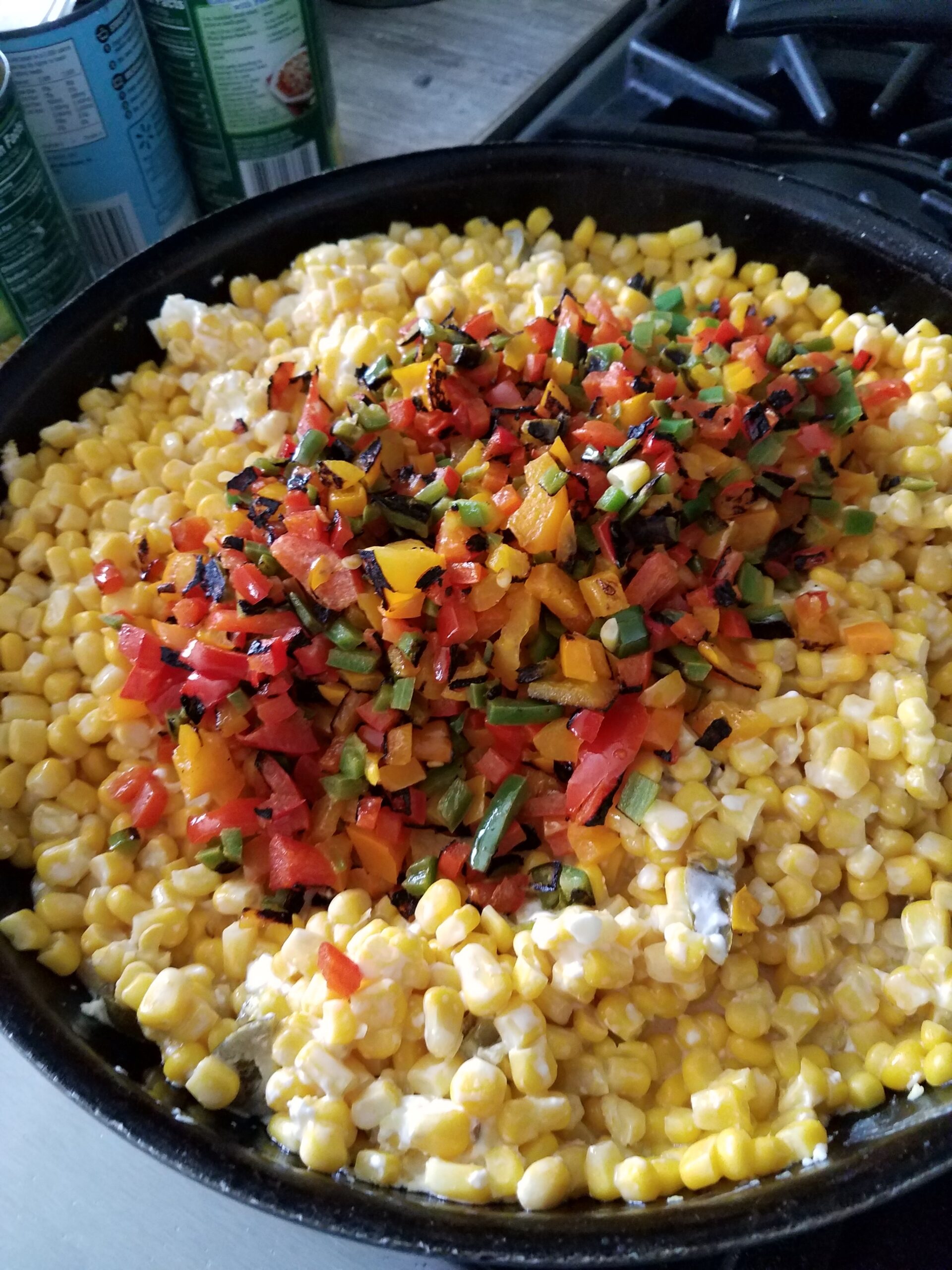 For those lucky enough to go to Ellen's house, they got treated to a Mexican feast. She sent me a recipe for this Hot Corn Queso Dip to share with you. Oh my! How scrumptious does this look? My mouth is watering just thinking about how delicious it would be. I'll be making this asap. Serve this as a side dish or appetizer to make any party or dinner a success! Thanks Ellen for another great recipe.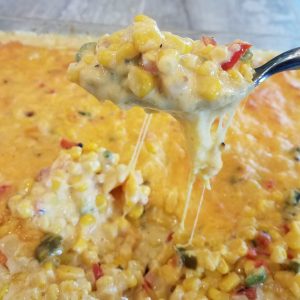 Ingredients
1

lb.

frozen corn thawed

1

small red onion diced

1

red bell pepper diced

1

green bell pepper diced

1

jalapeno pepper diced

4

oz.

can diced green chilies

8

oz.

cream cheese softened

1/2

cup

sour cream

1/2

cup

mayonnaise

Juice 1 lime

1/2

tsp.

salt

1

tsp.

chili powder

1

tsp.

cumin powder

1/2

tsp.

black pepper

1

tsp.

garlic powder

1 1/2-2

cups

shredded colby jack cheese

1/4

cup

cilantro chopped

1

bag tortilla chips
Instructions
Dice the onion, bell peppers, jalapeno into small diced pieces.

Heat a saute pan to medium-high heat. Add a drizzle of olive oil or a piece of butter. Heat it until hot and then add the onions and saute until tender. Turn down the heat and add the peppers.

Add the frozen corn and continue to cook until the corn is softened. Add all of the seasonings to the vegetables and saute.

Add the hot vegetables into a bowl and then add the cream cheese, mayonnaise, sour cream and diced green chilies. Mix it all together until combined. Add the shredded cheese.

Spray a 9x13 pan and pour the mixture into it and spread out flat. Bake at 400 degrees until the mixture is hot and bubbly.

Serve the dip with chopped cilantro on top for garnish. Serve with chips or vegetables.
Notes
This dish is so great you could serve it as a meal. Add some diced chicken and serve in a tortilla. Or, eat this as a vegetarian dish with chips or in a tortilla.