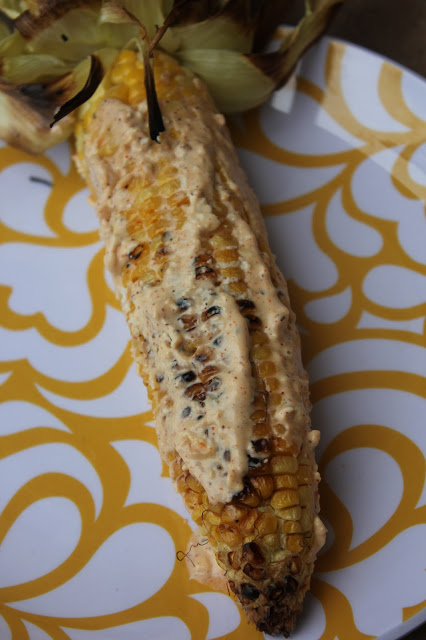 Part of the fun of our Mexico trip was being able to hang out with our friends and brother and sister in law for 8 days straight. I feel so blessed to have so many amazing friends and I wish we all could have gone on this trip together. With people moving, being pregnant and having little babies it ended up that only three of us couples could go. Despite the small numbers we had a riot! Our friends John and Betsy were so great to be with. John was hilarious and he and Judi (my sister in law) quoted lines from Nacho Libre nearly the entire trip. My husband and I had never seen this movie (Napoleon Dynamite was painful enough ;), so we were pretty clueless the whole time. So, on the last night we had a Nacho Libre party and all piled in our room and on our bed and watched the movie. Sadly, I fell asleep no more than 15 minutes in, but I guess my husband and John stayed awake and got a kick out of it.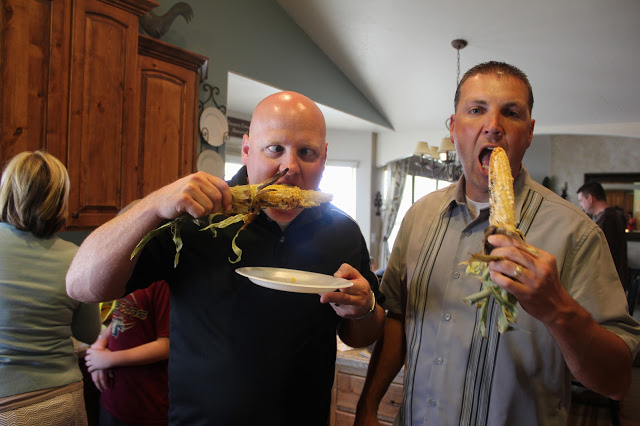 (John looks like he belongs in a scary movie! He is so funny and would hate that I put this on my blog. Shh, don't tell 🙂
For those of you who don't know this show, I'm with you! However, I guess there is a part where they are eating some kind of grilled corn on the cob with chili powder. Who knew this was such a big thing in Mexico? The locals there said it is SO amazing, so we searched but never found any available. So, last night we had our 'Mexican Fiesta Welcome Home Party' and we decided to make our own. Funny enough there were several recipes on line for Nacho Libre Corn. Who knew?!? The only problem is we were feeding over 30 people and I wasn't about to roll each individual corn in mayo, cheese and sprinkle with seasonings. So, I took a lazy and simplified approach and made a cream sauce with everything in it so we could quickly swipe each piece of corn with the chili cream goodness and be on our way. It worked great and this corn was fantastic!!! Set aside the melted butter and replace it with this sauce. It gave the corn a little zing, was creamy, has a hint of spice, and super delicious. If you want a new, fun way to serve corn on the cob this summer, this is it!! Enjoy 😉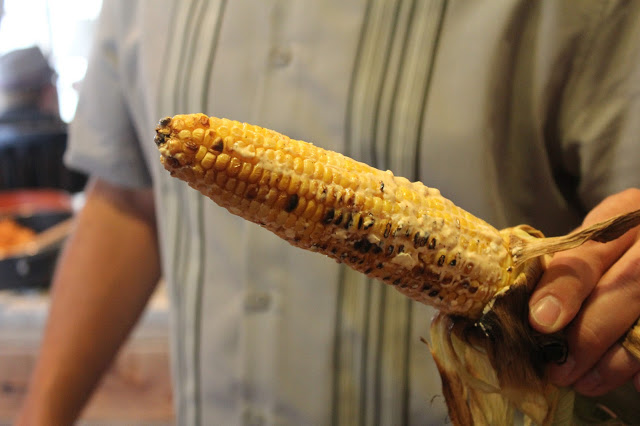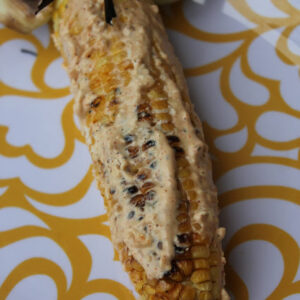 Ingredients
6

corn on the cob

1/2

cup

mayonnaise

2

Tbs.

Mccormick Lime Seasoning

1/2

tsp.

chili powder

1/2

lime

squeezed

4

Tbs.

cotija cheese

crumbled

1

Tbs.

cilantro

diced
Instructions
Preheat an outdoor grill to high heat. Place shucked ears of corn on the grill and rotate a quarter turn every 4-5 minutes, getting some or most of corn kernels with a light to medium char. Remove when fully cooked.

In a bowl, stir together all of the other ingredients (minus the cheese) and brush onto the corn on the cob. Crumble the cheese on top and serve.