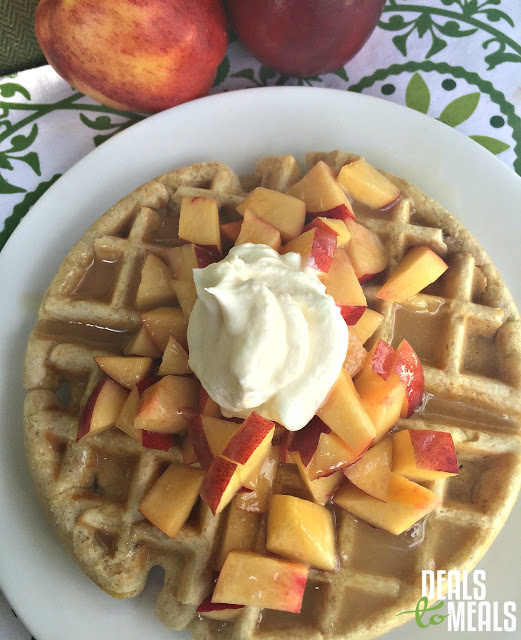 Sorry for the lack of posting lately. I am still working day and night on our new blog and it's seeming to take all of my free time to blog. Thanks for being patient with me 😉 I can't wait to show you all we have going on with our new blog!
In the mean time I wanted to share a couple recipes I've been making and loving this past week. First off, if you haven't made it to your local Sprouts this past week, they have Nectarines for only $0.33/lb. I bought several bags to snack on and use in cooking. One of my favorite recipes to use nectarines is for our Nectarine Chicken Kabobs with CousCous. It has such an abundance of delicious flavor and is perfect for summer.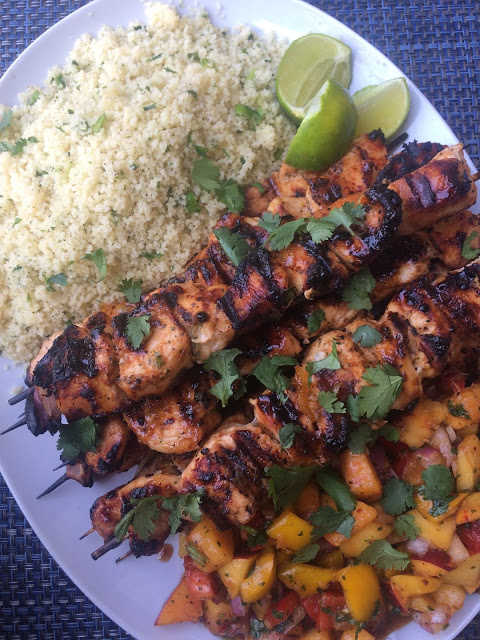 The other recipe I've made is for Nectarine Infused Waffles with Butter Syrup. I was too busy last night to make dinner, so I threw together these waffles and they were SO good! We all devoured them and loved the fresh nectarines in the waffles, as well as on top. Of course we had to serve it with our favorite Butter Syrup which took these over the top. If you have any peaches or nectarines lying around, these two recipes are ones I know you will love!!
[buymeapie-recipe id='20']