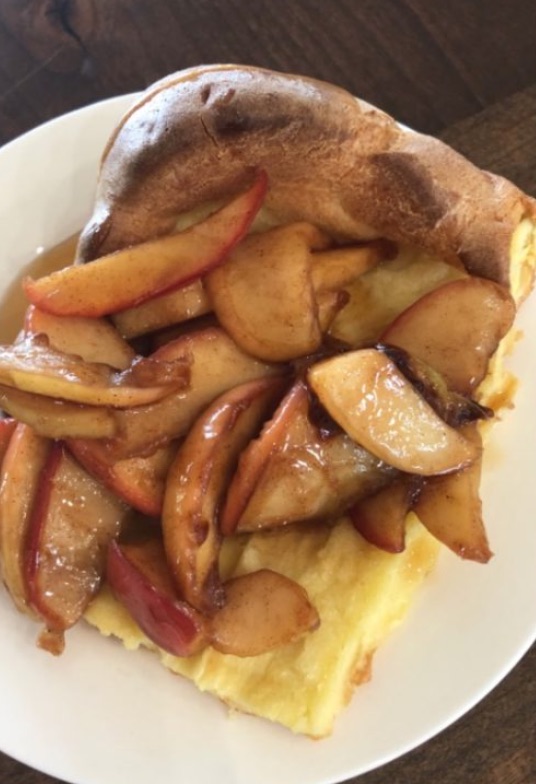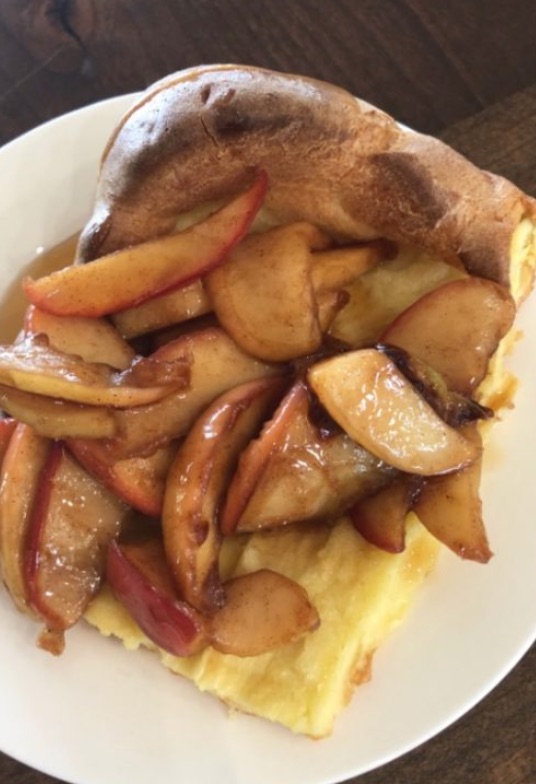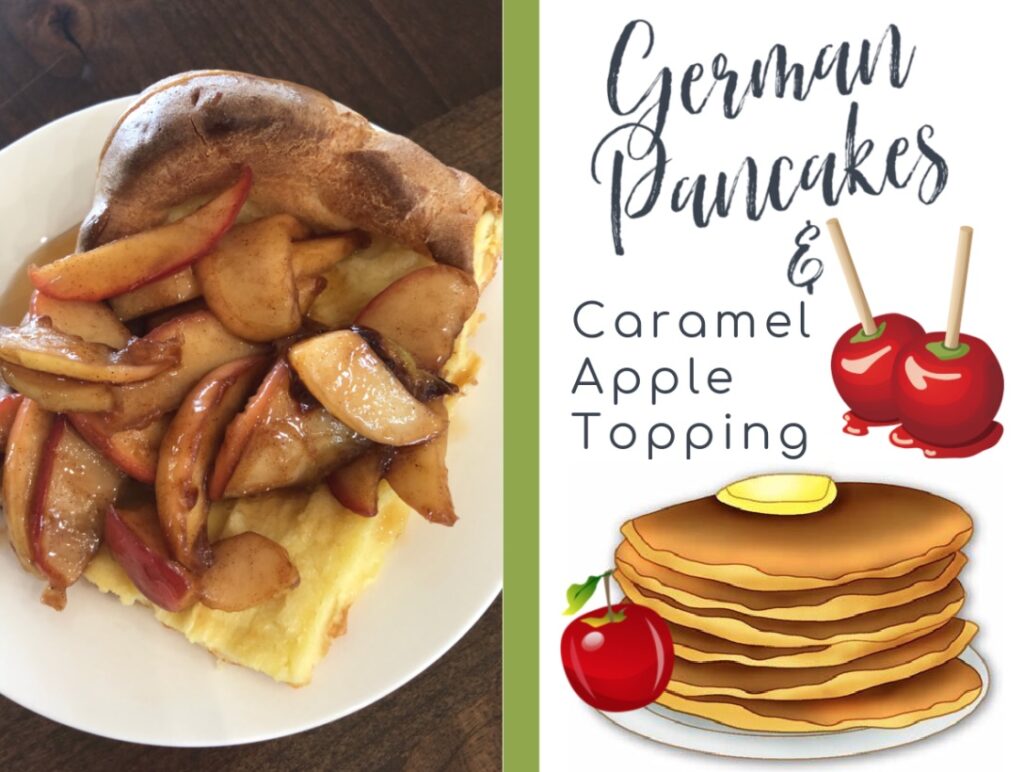 German Pancakes are a family favorite breakfast and one my kids can always whip together on their own. They are fluffy, light and topped with a caramel apple topping, they make the perfect breakfast. These kids and teens are becoming such great chefs in just a few weeks. It's so fun to see kids loving cooking like I do 😉
We had a great class learning all about simple recipes these kids can make with eggs. These German Pancakes are a recipe my kids make several times a month. They are so simple they can make them all on their own and they pretty much eat the entire pan by themselves. When we have a few more minutes to cook, we love to make this super easy Caramel Apple Topping that goes perfectly with these pancakes.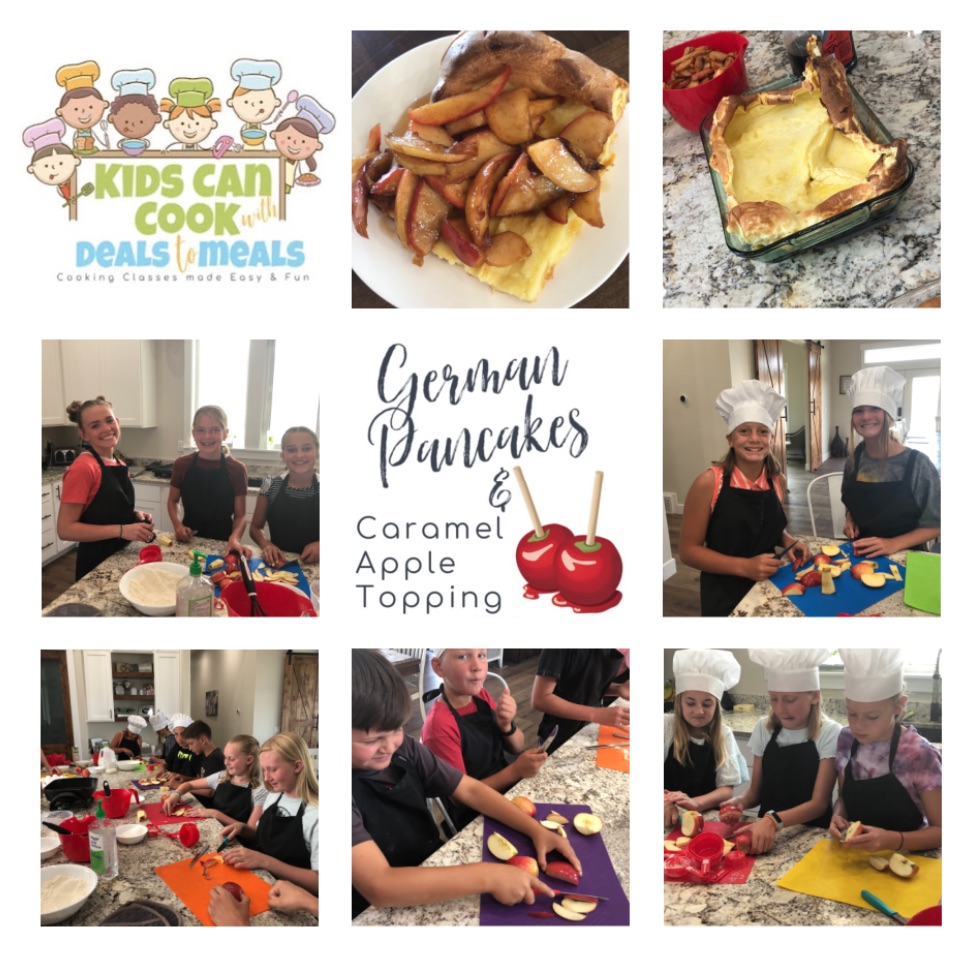 It was so fun to see the expressions on the kids' faces when these pancakes came out of the oven. If you've never made them before, make sure and check out our video to see the incredible puff and height you get on these pancakes. Ours got to about 8-9 inches tall! They are not only fun to watch bake, but even more fun to eat!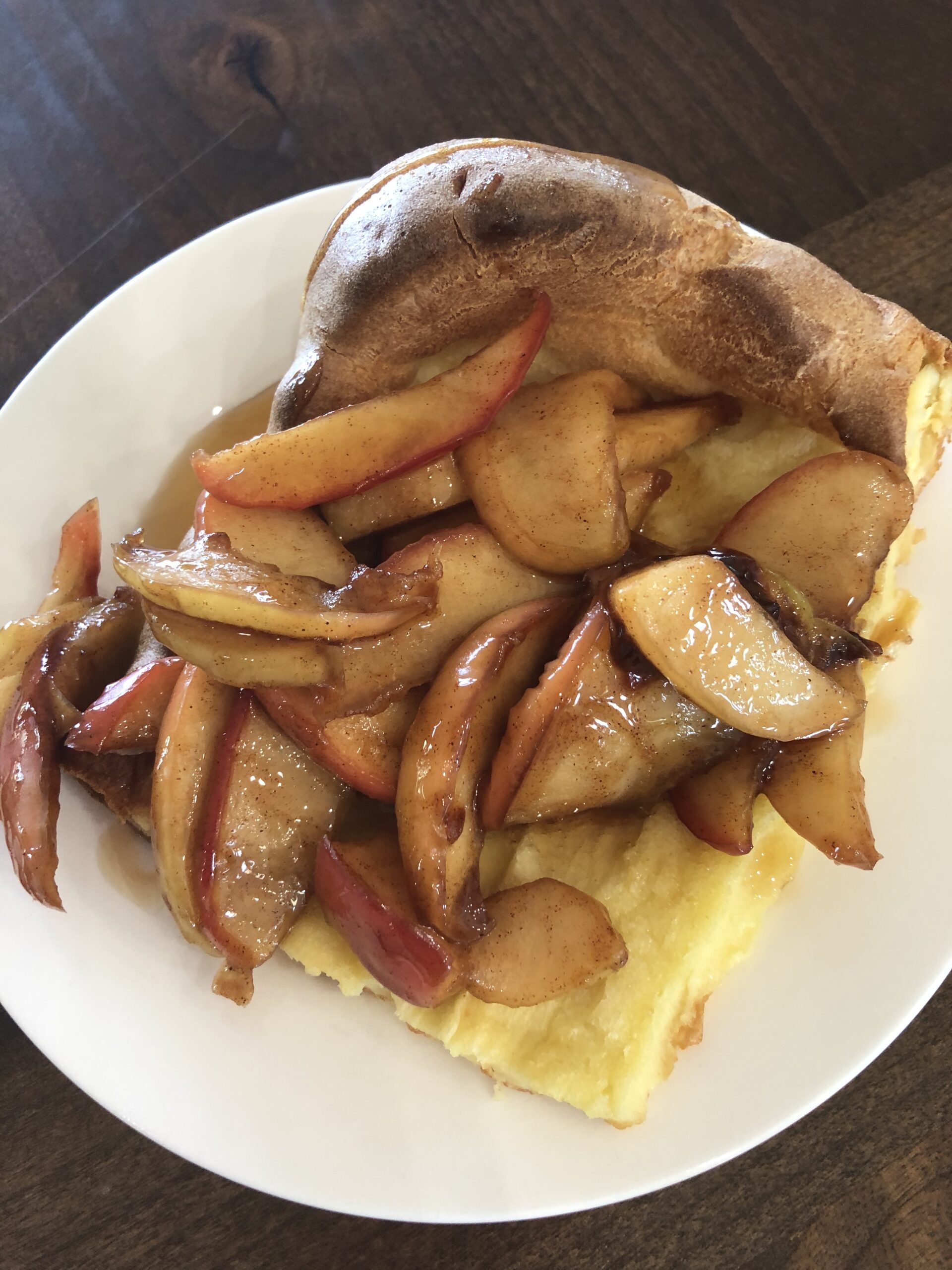 Don't forget to subscribe to our Youtube channel and get updated each time we post a new cooking video. We hope you are loving them and get your kids involved in the kitchen to make memories and enjoy some family time together! And remember to login to Deals to Meals to find out all of the best grocery deals in your area & save money too!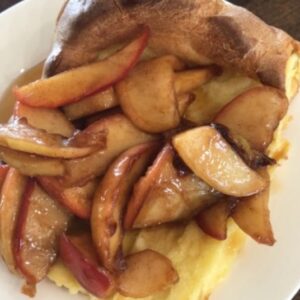 Ingredients
8

eggs

2

Tbs.

sugar

1

tsp.

salt

1 1/3

cup

milk

1 1/3

cup

flour

1/2

stick butter
Instructions
Preheat the oven to 400 degrees and place a 9x13 pan in the oven with the half stick of butter. While the butter is melting, crack the eggs in a large bowl and whisk with a whisk until the eggs are frothy and smooth. Once the eggs are light and airy, add the salt, sugar, milk and flour and continue to whisk until the flour is combined and smooth (you don't want flour clumps or it's too thick). Once the mixture is smooth, remove the pan from the oven, swirl the butter all around and then pour the egg batter into the dish. Place back in the oven and bake for 15-20 minutes, or until the edges have risen and the pancake is nice and golden brown. Remove from the oven, let the pancake sink a little and then serve as desired.