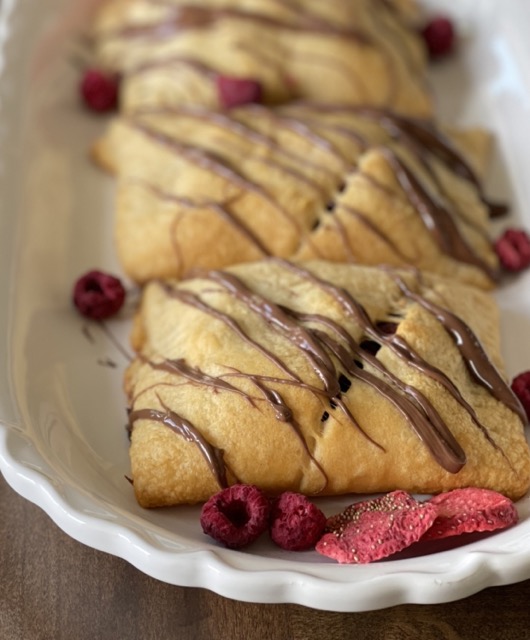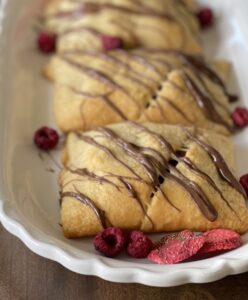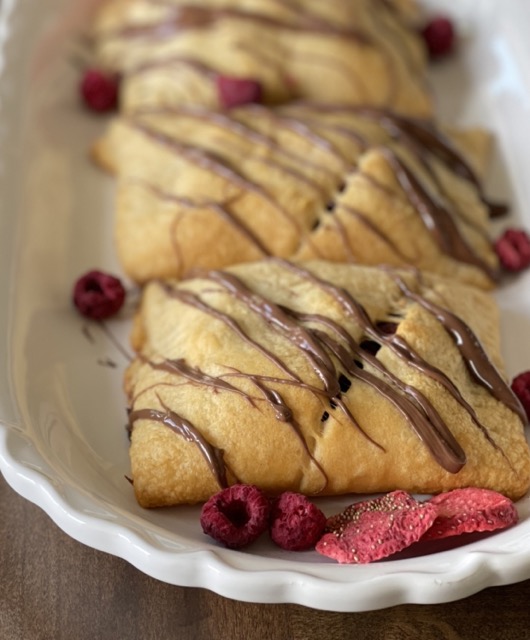 These Nutella Strawberry Crescents are the perfect dessert to serve your guests on a busy night. Don't stress in the fridge over a dessert that takes too long to make. These crescents can be made up in less than 5 minutes and baked in only 12. In less than 20 minutes you have a beautiful dessert everyone will love! These crescents are pockets of creamy Nutella and fresh berries. Top with extra Nutella and a dollop of whipped cream and you'll be licking your lips!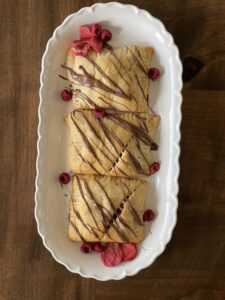 Best part about this recipe is both Strawberries and Raspberries are both on sale through Thrive this month. These are some of my favorite fruit's Thrive sales. We love to snack on these berries and I use them all the time in my baking and desserts. Use them in frostings for the most delicious and flavorful recipes to add healthy and natural flavoring.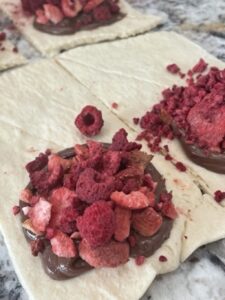 Simply add Nutella, dried berries and a little jam, wrap up the crescent, bake and away you go!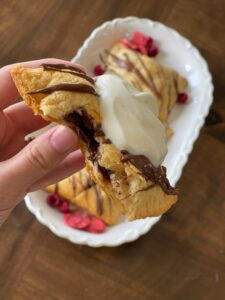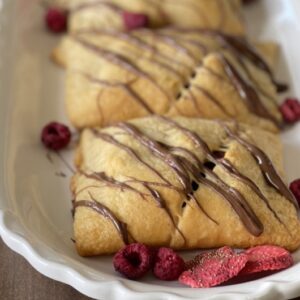 Instructions
Preheat the oven to 350 degrees. Spray a cookie sheet with non stick cooking spray. On a clean counter, Spread out the crescent roll dough into a rectangle. Pinch some of the splits together so it's a solid rectangle sheet. Cut the sheet into 8 squares (four from each half). Spread about a tablespoon of Nutella onto half of one of the squares. Add a tablespoon of strawberries and raspberries. Spoon a teaspoon of jam on top of the berries. Fold the other half of the dough over the filling. Pinch the sides together and use a fork to close the sides. Place evenly on a cookie sheet. Bake for 10-12 minutes, or until golden brown. Don't over cook or the dough will dry out a bit. When out of the oven, drizzle with a little warmed up Nutella over the crescents. Serve with whipped topping if desired.