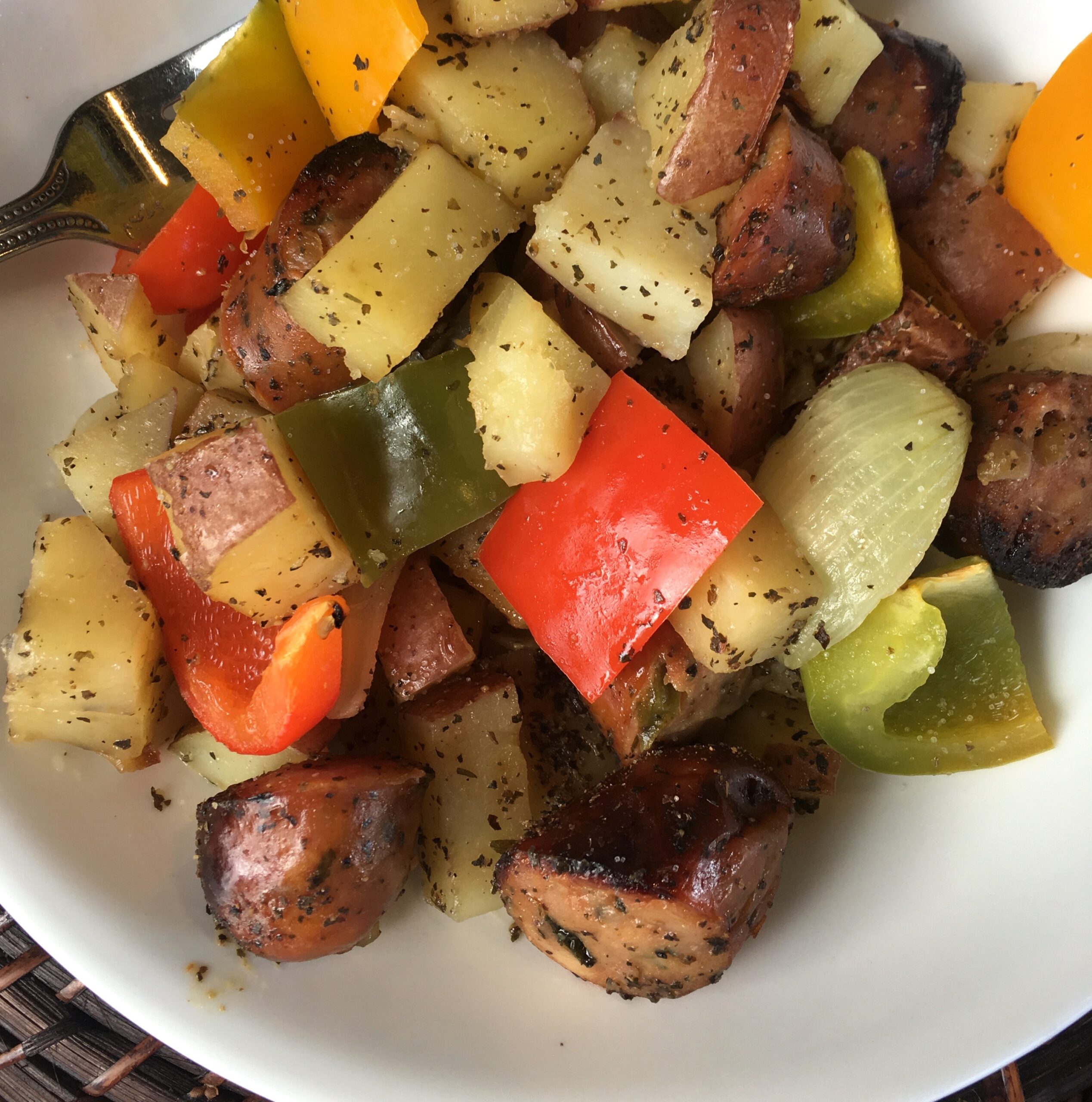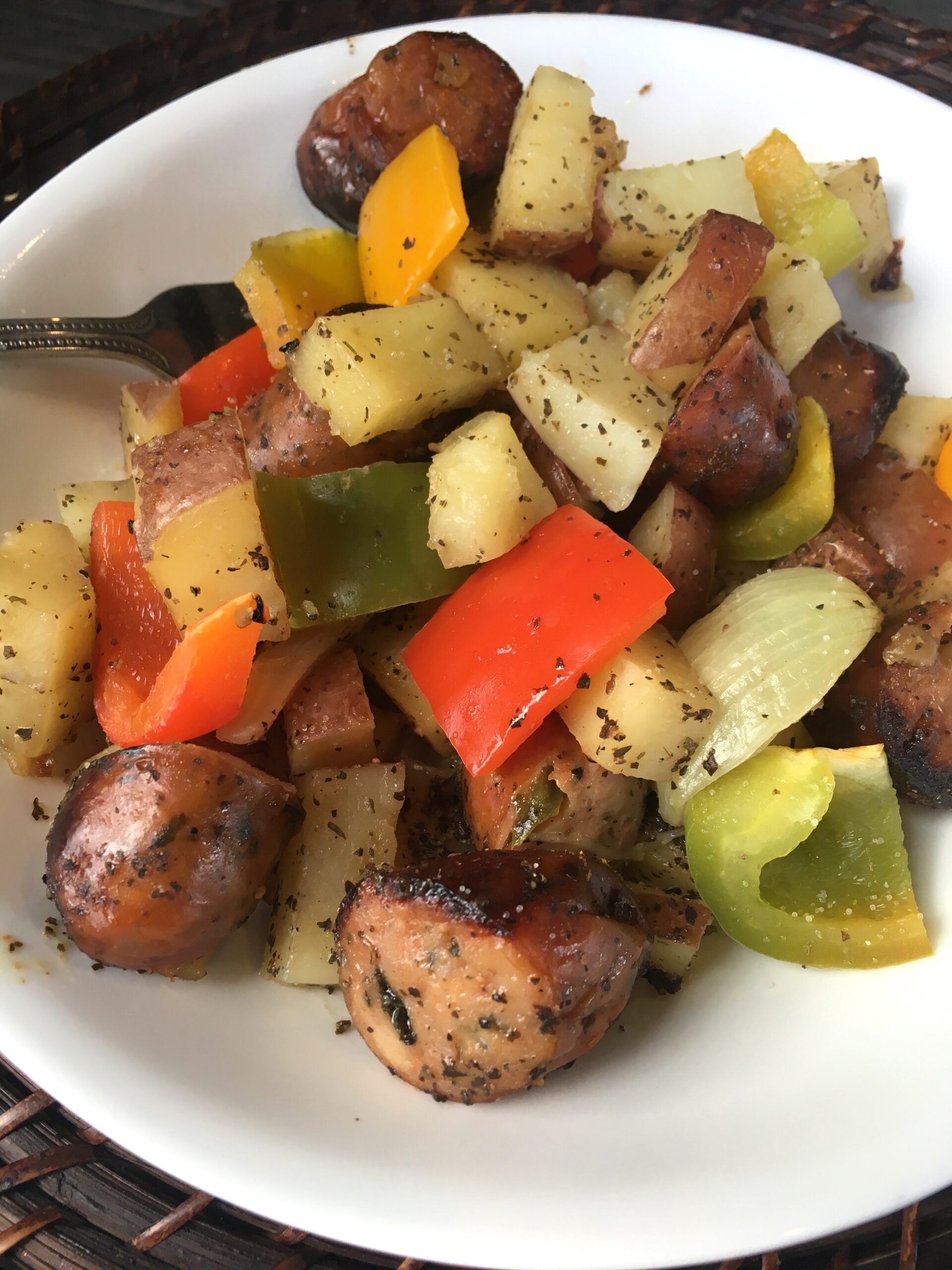 One pan wonders are becoming so popular and after making several of them, I know why! It is so awesome to only have to wash one cookie sheet and a cutting board. With some simple cutting and prepping, you are ready to roast and away you go! Dinner is done around 30 minutes later and you're going to LOVE it! Visit our website Deals to Meals to get this recipe on our new meal planner. Get all of our other meal plan recipes and find out where the best grocery deals are in your area.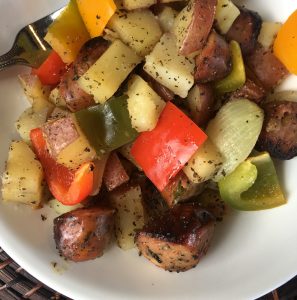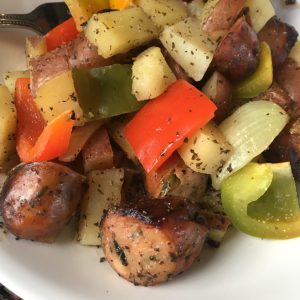 Ingredients
2

lbs.

link pork sausage

sliced

5

lbs.

red potatoes

diced

1

onion

diced

1

red bell pepper

diced

1

green bell pepper

diced

1-2

Tbs.

Montreal Steak Seasoning

1

tsp.

dried or fresh parsley

1

tsp.

dried basil

1

tsp.

garlic powder

1

tsp.

salt

1/4-1/2

cup

Kraft Sundried Tomato Salad Dressing
Instructions
Preheat the oven to 420 degrees. RInse all of the potatoes and cut off any bad spots. Cut the potatoes into small, diced pieces. Place these on a cookie sheet. Slice the onions into large pieces and place on the cookie sheet. Slice the sausage into one inch thick slices and place on top of the potatoes and onions. Season the entire pan with Montreal Steak Seasoning, garlic powder, basil, salt and parsley. Place the pan in the oven (uncovered) and bake for 25-30 minutes, or until potatoes are tender. For the last 10 minutes of the cooking time, place the peppers on top of all of the items. Bake until the peppers are tender and then serve. If you want a little extra flavor, the salad dressing is good to eat with the potatoes and peppers.
Notes
Make sure you buy a good quality sausage because all of the vegetables will take on some of the flavor of the sausage. Costco sells a really delicious link sausage (chicken or pork) that tastes amazing in this recipe! If you don't buy Costco's sausage, just make sure you buy a good quality sausage so the dish will taste great.