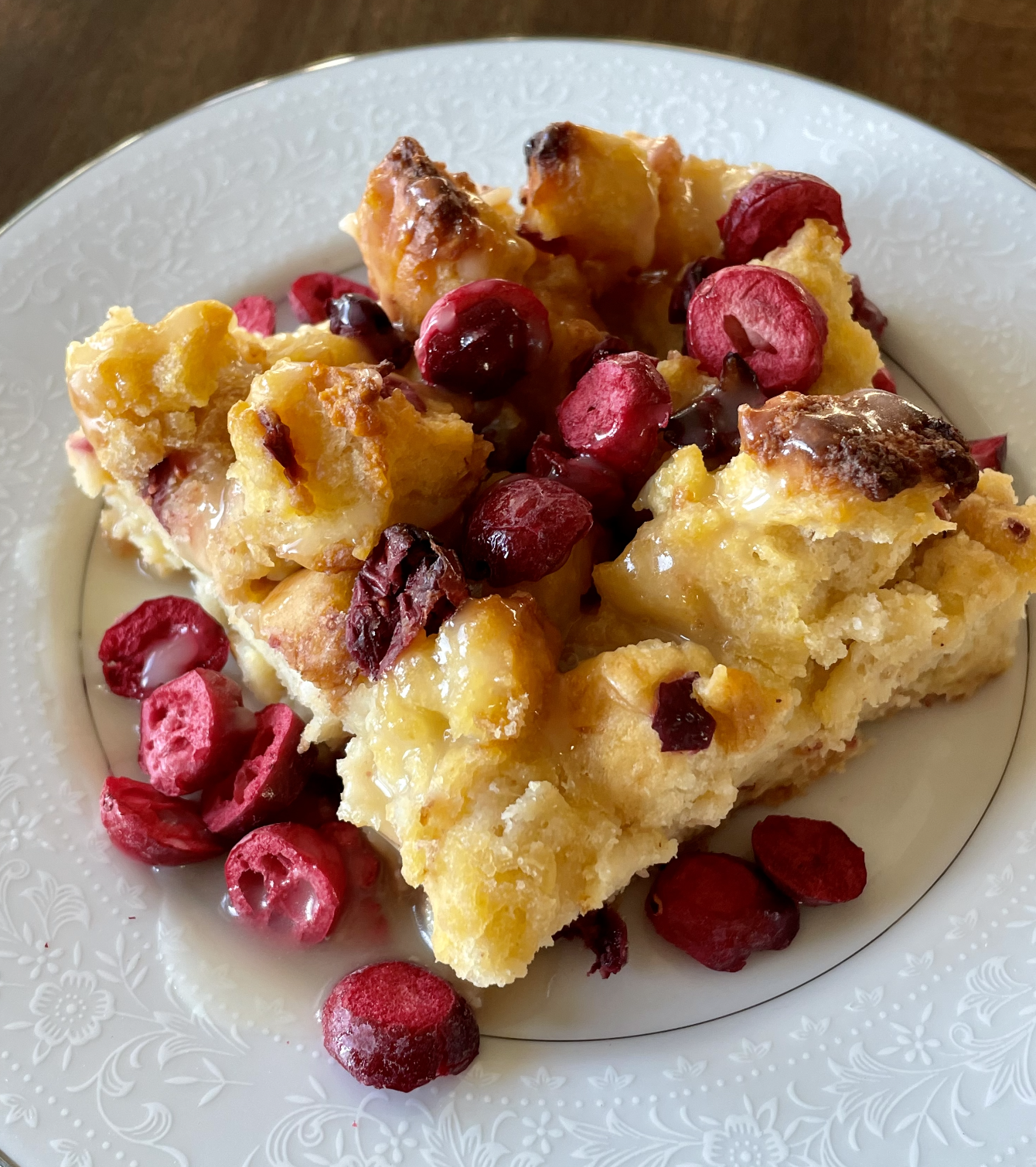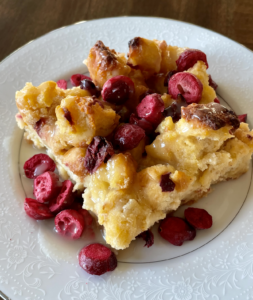 It's almost the weekend and this Orange Cranberry Breakfast Casserole will brighten your morning and get you up and ready for the day! This overnight casserole is such a wonderful way to incorporate Thrive Life's Cranberries that are on sale this month at 50% off. I love Craisins but they are so full of sugar. Thrive's Cranberries have a little cane sugar but are mostly fresh, tender and perfectly tart. They are such a fun snack, added in a trail mix combination, add in smoothies, on desserts or breakfast recipes. No matter how you enjoy this snack, you are going to love it!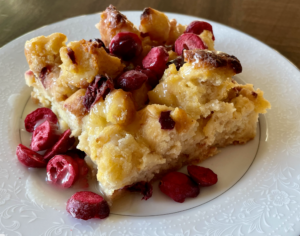 This casserole is so delicious I can't wait for you to try it. You can use fresh eggs or powdered eggs. Either way, it's such a simple and fun recipe to make in the morning (or at night and bake in the morning). Hope you enjoy!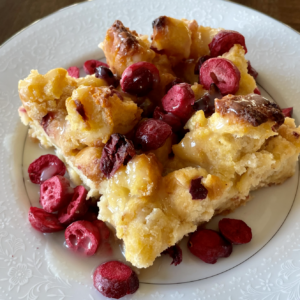 Ingredients
4

cups

white bread

cubed

1 1/2

cup

Thrive Life Cranberries

2 1/2

cups

water

2/3

cup

Thrive Life Powdered Milk

2/3

cup

Thrive Life Egg Powder

2

tsp.

vanilla extract

Dash salt

2/3

cup

white sugar

Zest of 1 orange

Juice of 1 orange

TOPPING:

Cool Whip

Maple or Butter Syrup
Instructions
Preheat oven to 350 degrees.

Spray a 9x13 baking dish with cooking spray.

Place the cubed bread into the dish.

Top the bread with the Thrive Life Cranberries..

In a bowl, whisk together the water, powdered milk, powdered eggs, vanilla, salt, orange juice and zest and sugar.

Pour this mixture over the dried bread and cranberries.

Cover with aluminum foil and bake for 35-45 minutes or until the center seems firm and no longer soft.

While the casserole is baking you can whip the whipped topping, make some cream cheese frosting to drizzle over the top or just enjoy with maple syrup for more of a breakfast casserole.

Serve syrup or toppings over baked casserole.

If you want to make this casserole using fresh eggs, simply replace the water with 1 3/4 cup milk and 8 eggs. The rest of the recipe will be the same.