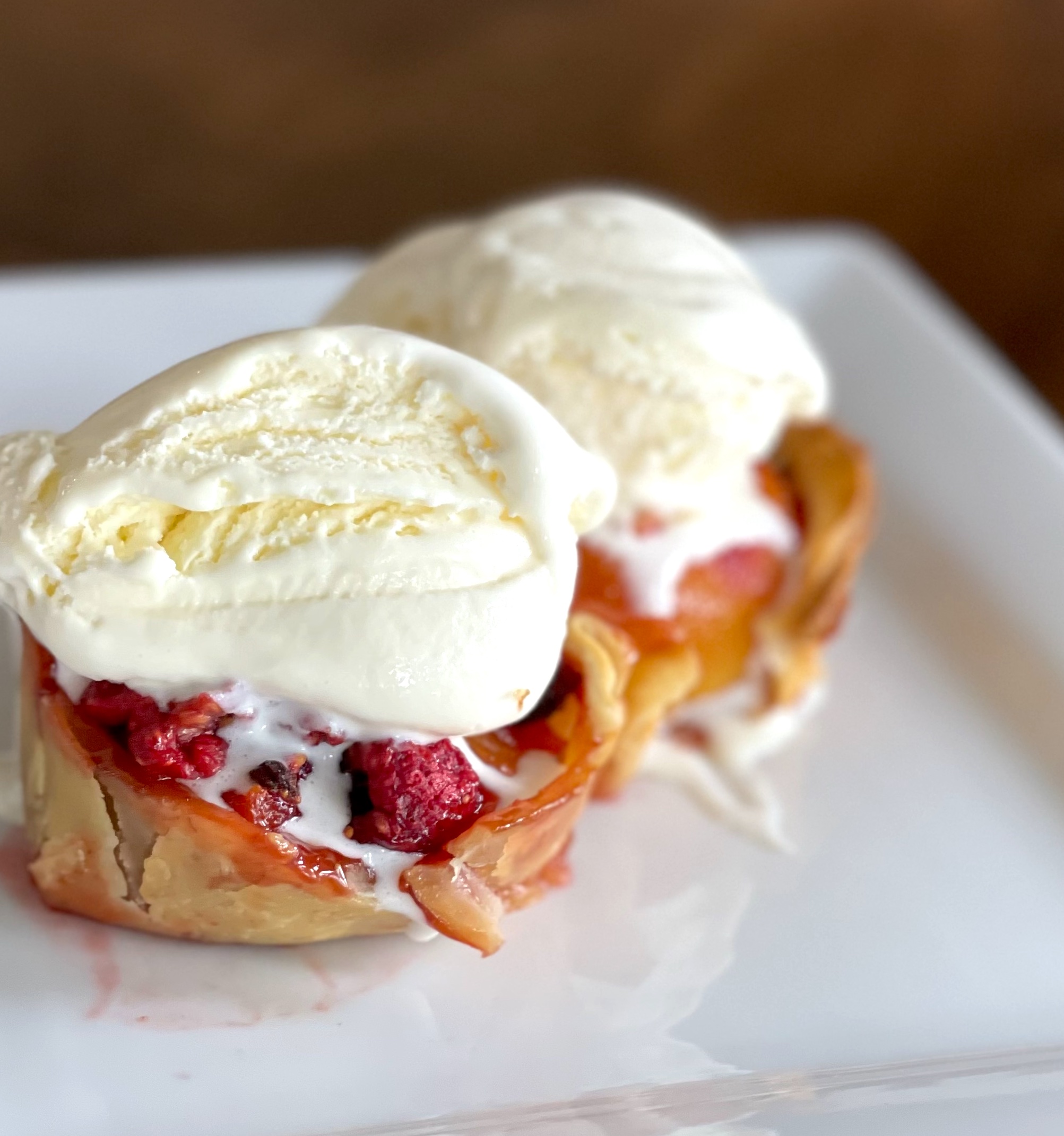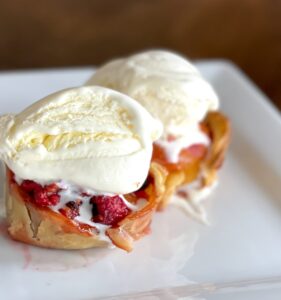 Looking for a dessert you can make in literally 10 minutes? These Peach Raspberry Tarts are the perfect solution! They are so beautiful and fun to eat with their individual portioned sizes with fresh, delicious, sweet flavor and texture. You can make these tarts with fresh peaches and raspberries or use freeze dried fruits for a simple and easy recipe you can make all from food storage.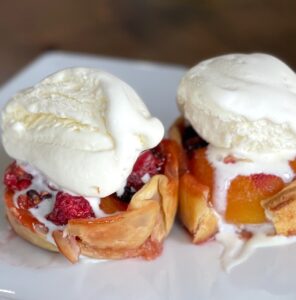 Of course you can make your own homemade pie crust, but why do that when you want a simple recipe? Use store bought pie crust so you can put this recipe together in only a few minutes. Plus, you only a few more days to get Thrive Life's Peaches and Raspberries on sale for 40% off. It's the perfect time to make this dessert for your family and friends and enjoy the last few days of summer!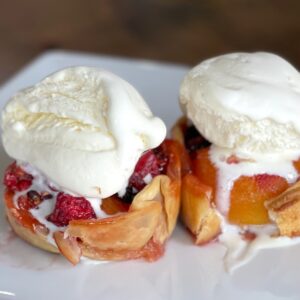 Ingredients
1

package store bought pie crust dough

2

cups

Thrive Life Peaches

1 1/2

cup

Thrive Life Raspberries

3/4

cup

water or peach juice

1/2

cup

sugar

1

Tsp.

vanilla

Dash of salt

Vanilla Ice Cream
Instructions
In a mixing bowl, add the peaches, water and sugar and let rest. While the peaches are resting open the pie crust package and roll out just slightly. Cut the pie crust into 8-10 circles just larger than the muffin tin. You can use a large, circular cookie cutter or even a cup. Spray the muffin tin with non stick cooking spray. Gently press each circle of dough into each muffin tin.

Preheat oven to 350 degrees.

To the peach mixture, add the freeze dried raspberries. Add the salt and vanilla and toss. Evenly pour the peach and raspberry mixture into each tin. Cover with a piece of tin foil so the fruit doesn't burn. Bake for 15-18 minutes or until the crust is golden brown. Remove from the oven and let the tarts rest for 15-20 minutes or until you can easily remove them from the tins. If they are hard to remove you need to let them rest for a few more minutes.

Top with a scoop of vanilla ice cream.
Non-freeze dried version
If you would rather use fresh peaches and raspberries you totally can! Simply use 3 fresh peaches and 8 oz. raspberries instead of the freeze dried. Do NOT add the water to the mixture or it will be too wet. Add the sugar, vanilla and salt as normal. Bake as normal as well.