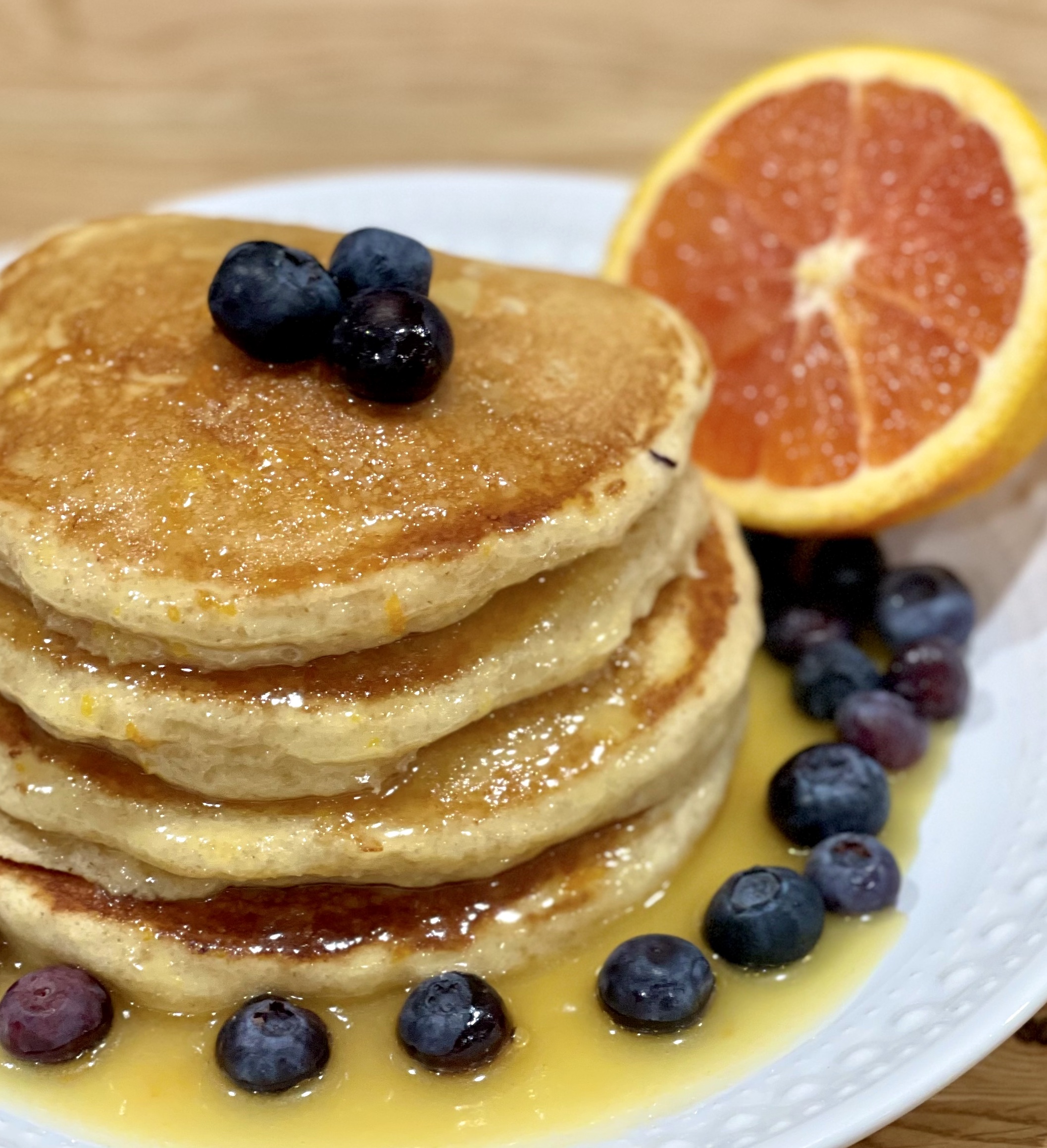 This is the time of year that oranges go on sale and it's the perfect time to whip up a batch of these Orange Pancakes with Orange Syrup! If you like those orange creamsicles in the summer, you will LOVE this recipe.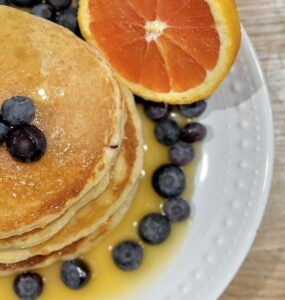 These pancakes are perfectly fluffy, soft, sweet and sour. Have these for a weekend breakfast, a brunch, or a quick weeknight dinner. I love that these pancakes have cottage cheese, wheat flour (optional) and protein powder to help fill up my kids before a long day at school.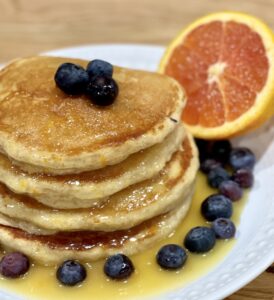 This recipe can be served with regular syrup but this Orange Butter Syrup takes these over the top! Check out the Smith's/Kroger deals this week and buy some fresh, juicy oranges on sale for this recipe. Login to the Deals portion of our website to see all the best deals in your area! '
Thanks for remembering to spread the word about what we do so we can keep our service FREE for everyone.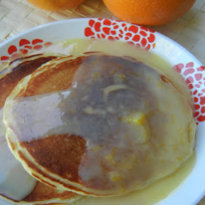 Ingredients
PANCAKES:

1 1/2

cups

white flour

3/4

cup

wheat flour

or white flour

3

teaspoons

baking powder

1 1/2

teaspoons

salt

1/4

cup

sugar

2

Tablespoons

vegetable oil

3/4

cup

sour cream or cottage cheese

3

eggs

3/4

cup

buttermilk

1/2

cup

orange juice

1

teaspoon

vanilla

1

Zest of one orange

ORANGE SYRUP:

1

stick butter

1

cup

sugar

1/2

can sweetened condensed milk

1/2

cup

orange juice

3

teaspoon

lemon juice

Zest of one orange

Dash of salt
Instructions
In a large bowl, mix together the sugar, oil, sour cream and eggs. Beat until smooth. Add the milk, orange juice and the remaining ingredients until well mixed. Heat a hot skillet. Grease lightly with cooking spray or butter and place 1/2 c.-1 c. of the batter on the skillet. When the bubbles begin to pop on the top of the pancake, flip the pancake to the other side. Continue to cook until the center of the pancake is cooked. Serve with the Orange Syrup below. You can add blueberries to the pancake if you desire.

For the syrup, in a sauce pan, place the butter and the sugar. Cook on low heat until the butter and sugar begins to dissolve. When the butter is melted, add the orange juice and lemon juice. Turn the heat to medium heat and let the syrup simmer at a low boil until the sugar is completely dissolved. Add the sweetened condensed milk, zest and salt to the syrup. Leave the syrup on very low heat to keep warm until ready to serve on the pancakes.