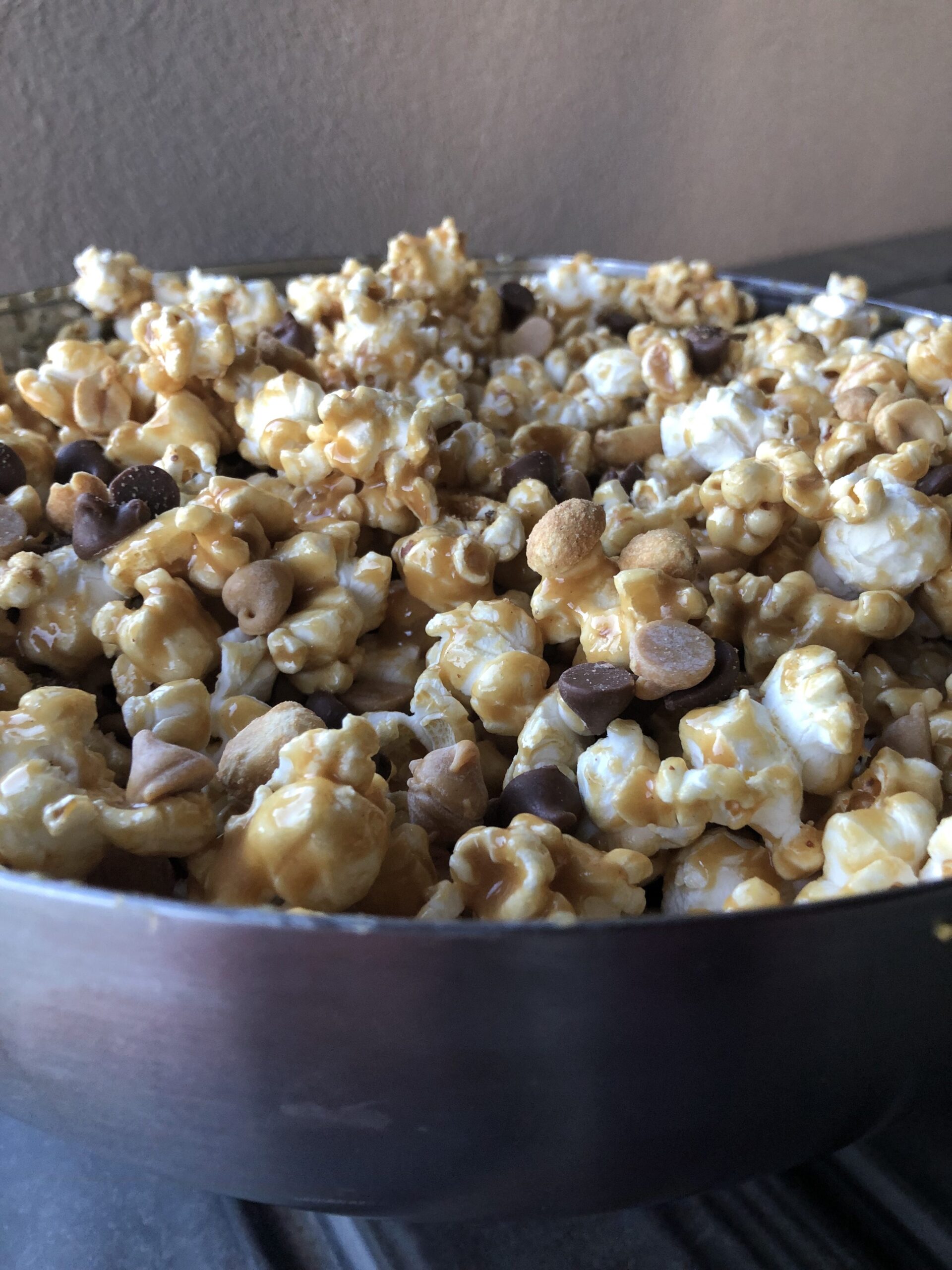 This weekend is one of our favorite times of the year for our family. It's the time the leaders of our church (The Church of Jesus Christ of Latter Day Saints) speak to us for 4-6 hours on Saturday and 4 hours on Sunday. It's such a special time to gather as a family, eat good food and listen to these inspired and prophetic messages.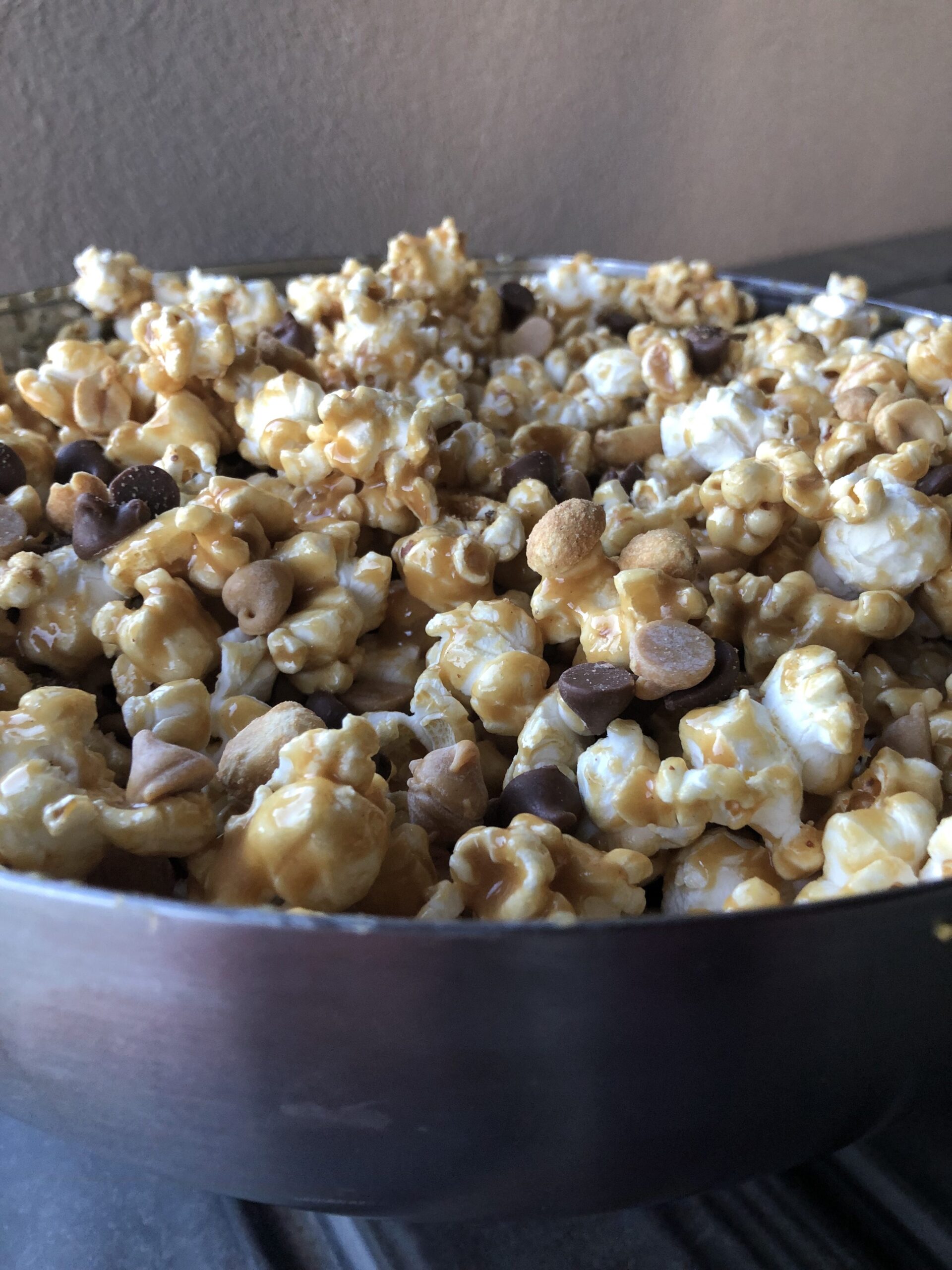 Enjoying good food and snacks is an important part of our weekend that helps keep the kids engaged and listening. This weekend we will be making a large batch of this Peanut Butter Chocolate Popcorn. We made a batch last Sunday while we watched the iconic movie Ben-Hur and we loved it so much we decided we need to make it again this weekend.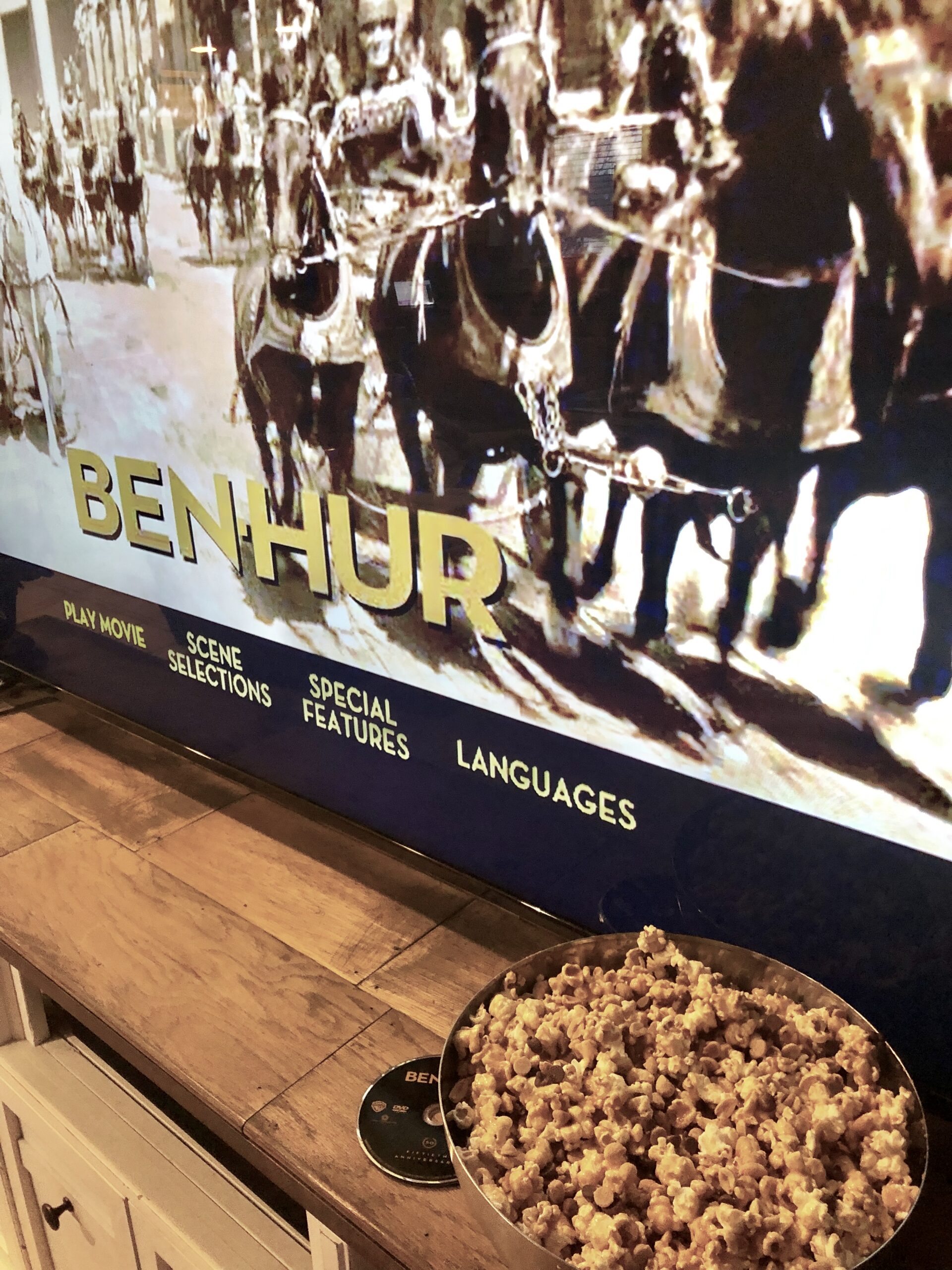 Anytime you need a sweet treat, give this delicious popcorn a try!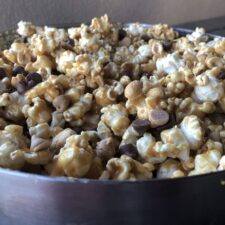 Ingredients
7

Tbs.

butter

3/4

cup

brown sugar

1 /2

cup

honey

1

cup

peanut butter

1

tsp.

vanilla extract

Dash salt

6

oz.

peanut butter chocolate chips

6

oz.

semi sweet chocolate chips

1/2-1

cup

roasted salted peanuts

optional
Instructions
Pop enough popcorn kernels to fill a large bowl, removing any un-popped kernels.

In a sauce pan, add the brown sugar, honey and butter together on medium heat until smooth and the sugar is dissolved.

Bring the mixture to a low boil for 30-60 seconds.

Remove from the heat and add the peanut butter, vanilla and dash of salt. Pour this mixture over the popped popcorn and toss until coated.

Once the mixture cools down for a few minutes, add the chocolate chips and peanuts and toss. Serve warm or cold.
Notes
If you are a Reese's Pieces or Peanut Butter Cup lover, you could add those in for extra flair!
Check out more of our favorite popcorn recipes.