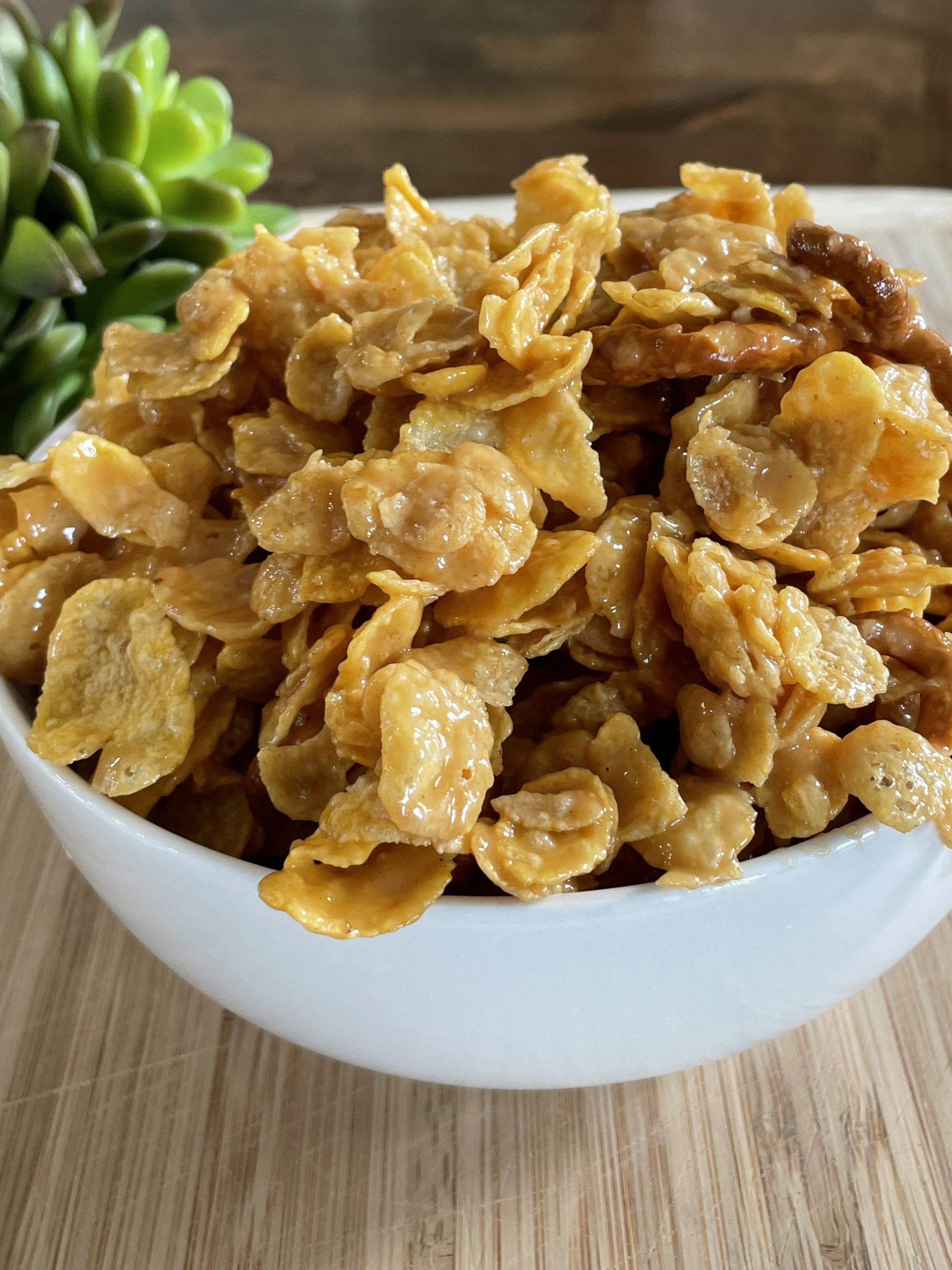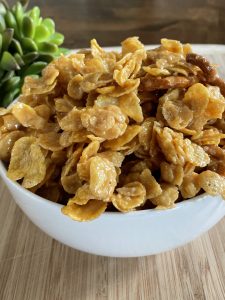 This delicious treat has been a favorite since I was a young, young girl. My Mom used to make this nearly every time we'd go on a vacation for our 'car snack'. We would get so excited to snack on this on long road trips. All these years later and I still make this same treat for my family any time we leave on a long trip. I've also been known to make this as a fun snack to munch on during picnics, hikes, days at the park, etc. It's just a simple and easy snack that has the perfect combination of crunch, sweet and salty. Give it a try! It's destined to be a new favorite snack for your family too.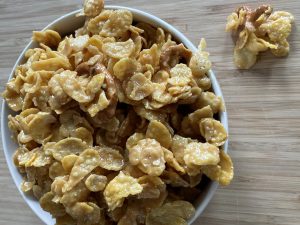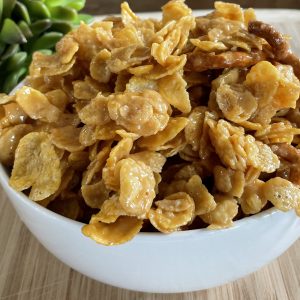 Ingredients
1

stick butter

1

cup

sugar

1 1/2

cup

corn syrup

18

oz.

peanut butter

1/2

tsp.

salt

2

tsp.

vanilla

3

cup

pretzel sticks

6

cup

cornflake cereal
Instructions
In a large bowl add the pretzel sticks and cornflake cereal and mix.

Over the stove, place a sauce pan and turn to medium heat. Add the butter, sugar and corn syrup to the pan and stir until the sugar starts to dissolve, about 3-5 minutes. Once the sugar is dissolved and smooth, remove from the heat and add the peanut butter, salt and vanilla. Once the mixture is smooth, pour over the pretzels and corn flakes. Toss until all of the pretzels and cereal are coated. Let cool until ready to serve and then enjoy.