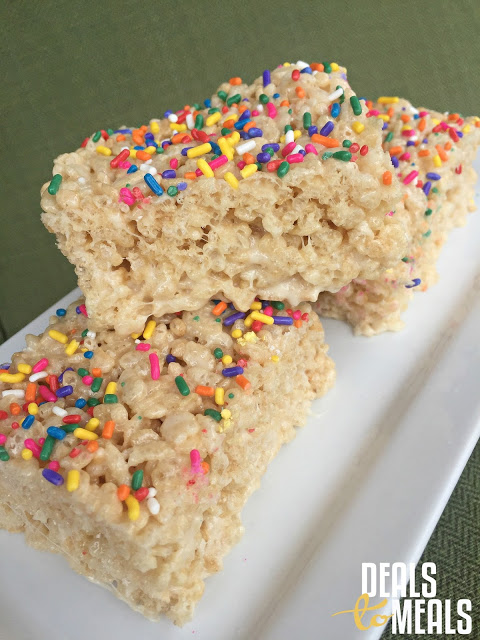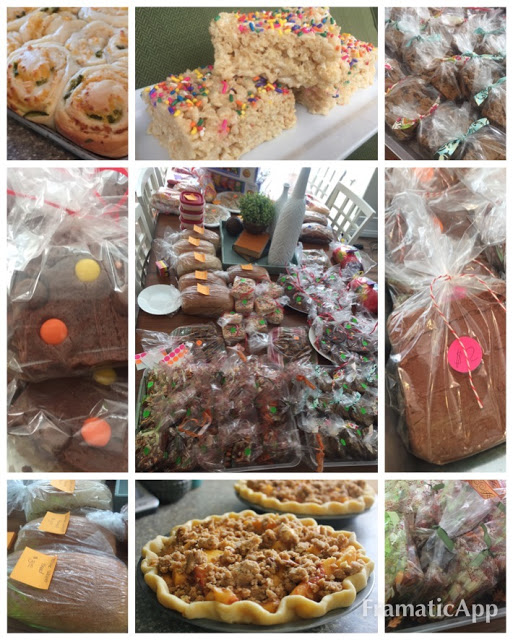 I wanted to send out a HUGE thank you to everyone here in our local city who came to support our annual charity bake sale. This is something my good friend and I started 5 years ago as a way to get our kids involved in serving others. It has turned into one of our favorite events of the year and such a great opportunity to help families in our community who need a little help. This year was our best year ever and raised just over $2000 for a family who we love (the handsome young man below and his mother–love you Tongas!). We were so blessed to not have any rain until the minute we were taking down the last table. Our prayers were answered and we all had a great time. Thanks to all those who helped and gave so much. Can't wait until next year!

There are several favorite recipes from our bake sale I want to share with you (check the links below), but today I wanted to document (really for myself) the best rice krispie treat recipe. That seems really silly and simple, but I can't tell you how many times I throw in ingredients and they come out either too sticky or too dry. Who wants a dry, crispy treat? Not me! For my sake, I wanted to document this recipe so I don't have to guess the next time I make up a batch of these treats. The key is to double the butter and marshmallows to make for the perfect crispy treat that's gooey and delicious. Hope you enjoy!

Bake Sale Favorites: Cherry Chocolate Brownies, Butterscotch Bars, Strawberry Brownie Trifles, Pumpkin Bread, Best Mint Brownies, Cinnamon Rolls, Pesto Cheese Rolls, Salted Caramel Bars and MUCH more!
[buymeapie-recipe id='888′]