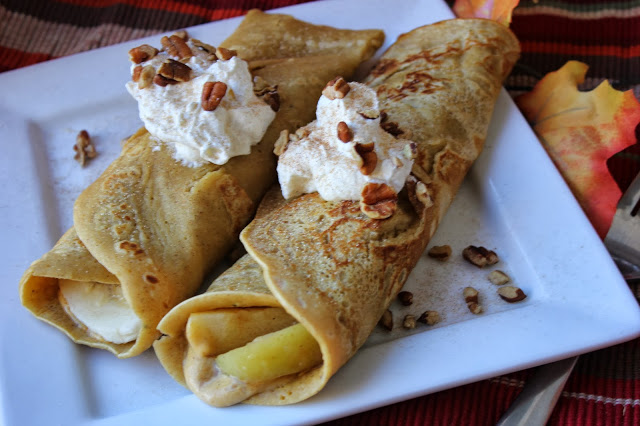 Here in Utah it is fall break which means kids are home for the weekend from school. With four mornings of kids waking up hungry and ready for breakfast I knew it was my chance to try some new recipes. Fall is like my children's free-ticket to every sweet and syrupy breakfast they can squeeze out of me. Sadly, I give in way too often. The other morning we decided to combine our two favorite fall breakfasts together–Crepes and Pumpkin Waffles. These Pumpkin Crepes are SO fun and delicious. They taste like a pumpkin cheesecake for breakfast. However, they are not overly sweet, just a fabulous combination of fall flavors; great for a weekend breakfast, brunch or as a dessert. We filled our crepes with bananas or our
homemade apple pie filling.
Filled or not filled, these crepes are now a new fall-favorite recipe 🙂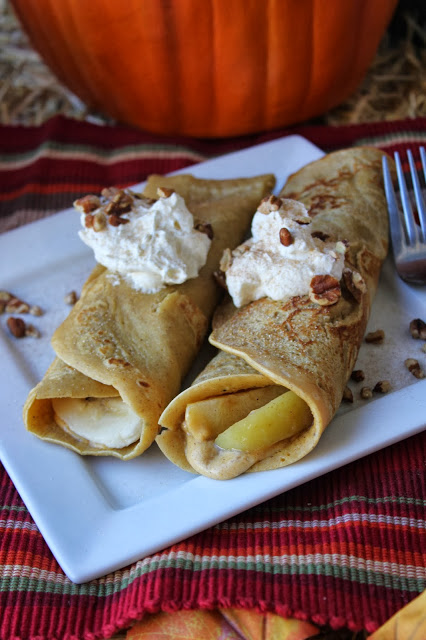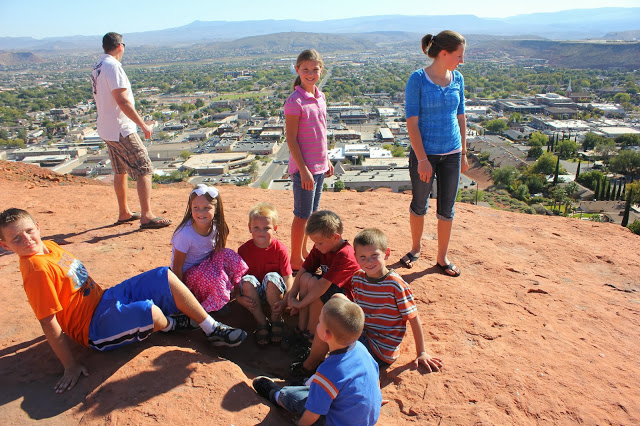 Enjoy your week of fall break!