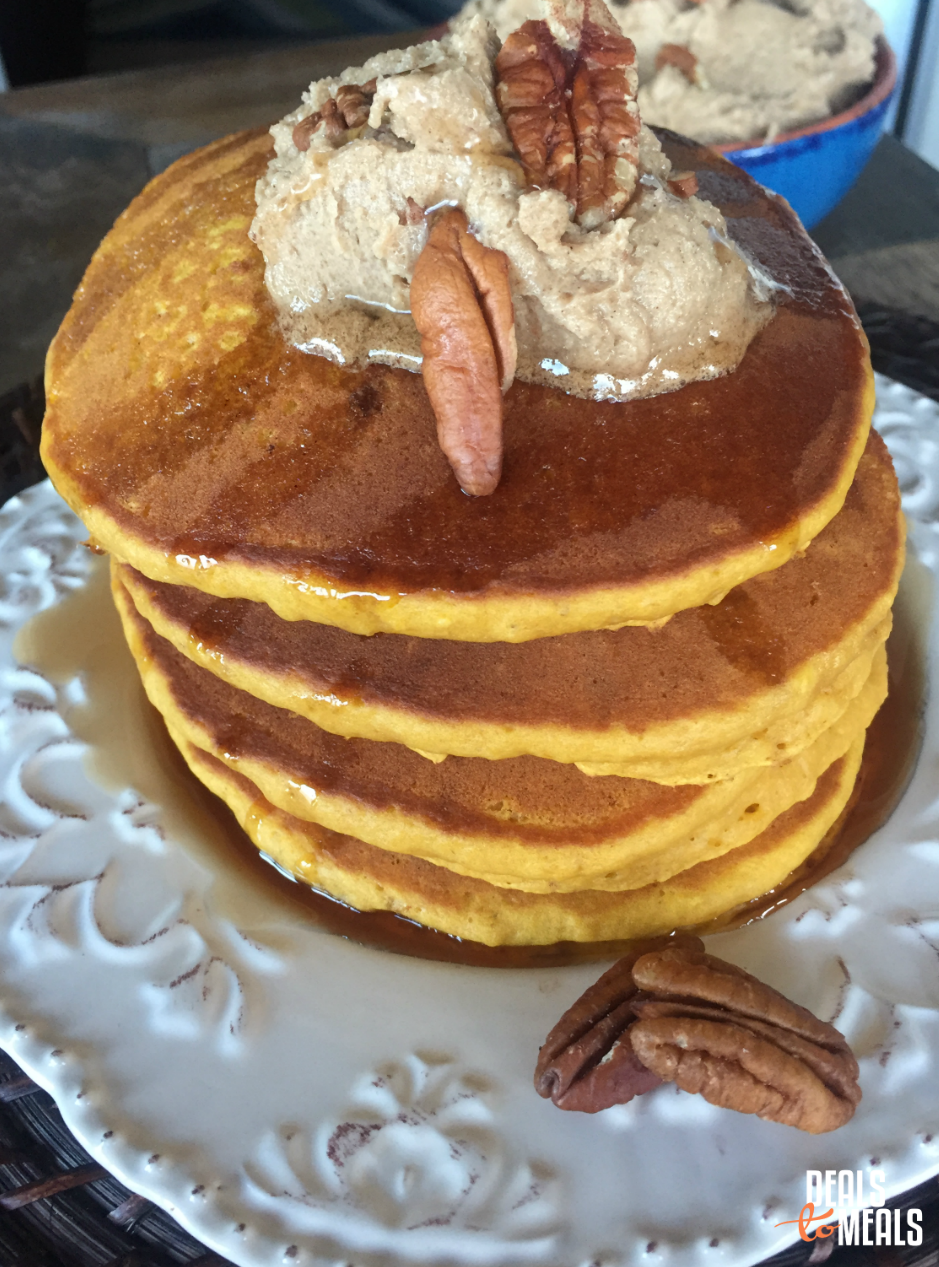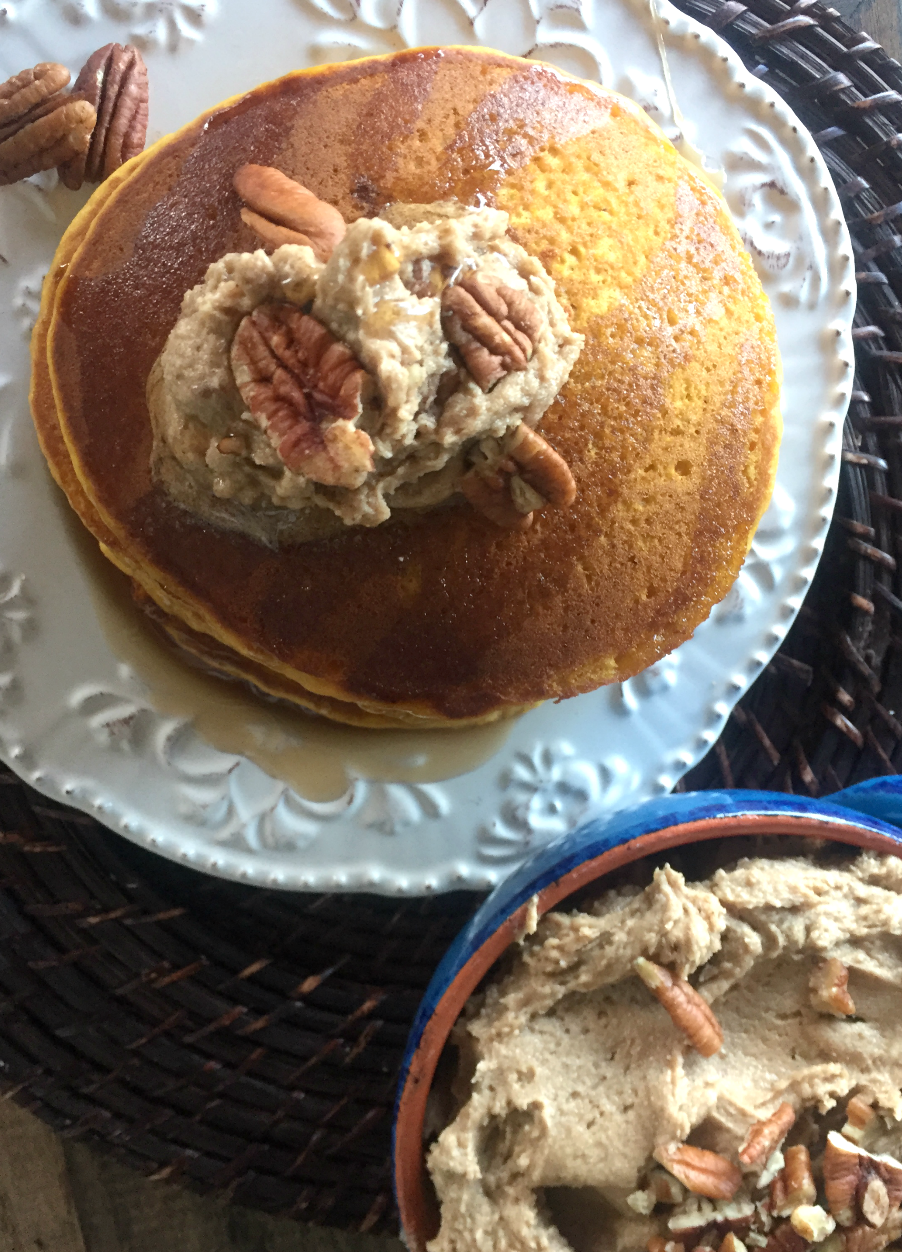 Okay, I know it's not fall any longer and maybe you have tucked away your cans of pumpkin for next year. However, may I suggest you get back out that pumpkin and get ready to make these amazing pumpkin pancakes that you will never forget! Tonight I was in the mood for something easy and sweet. Yep, all I had today was a string cheese and an apple and I was starving…and craving a little somethin' sweet (still on vacation detox I guess?).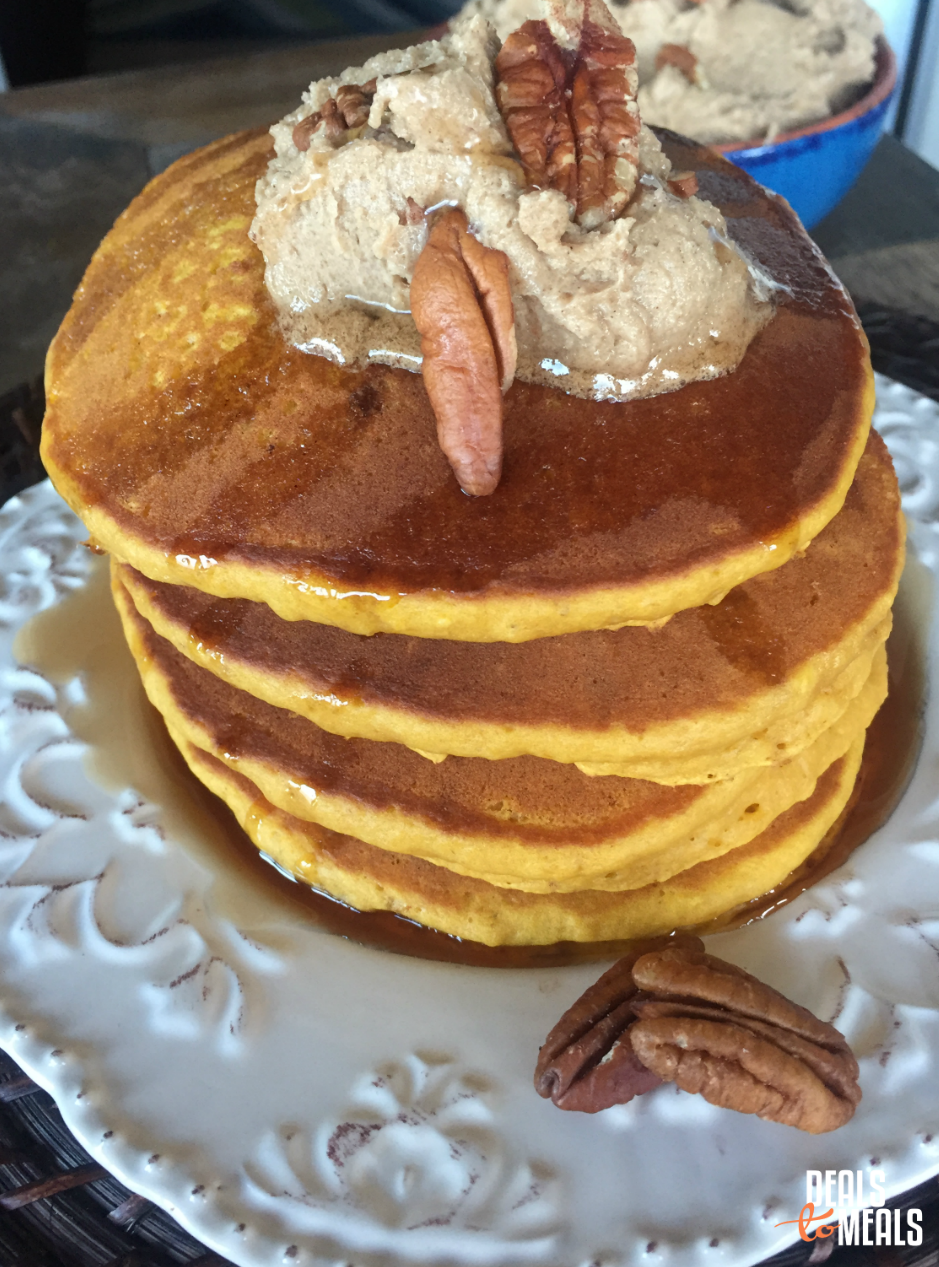 Speaking of vacation, while we were in California, we were watching the Food Network and I saw an episode of Diners Drive Ins and Dives that highlighted Pumpkin Pancakes from 24th Street Cafe. Here's a snippet of the video. Basically, they looked absolutely heavenly and I couldn't wait to come home and recreate them. So, that's what we had for dinner tonight. For those of you looking for a Valentines Day breakfast in bed, this would be the perfect one for the love of your life! 🙂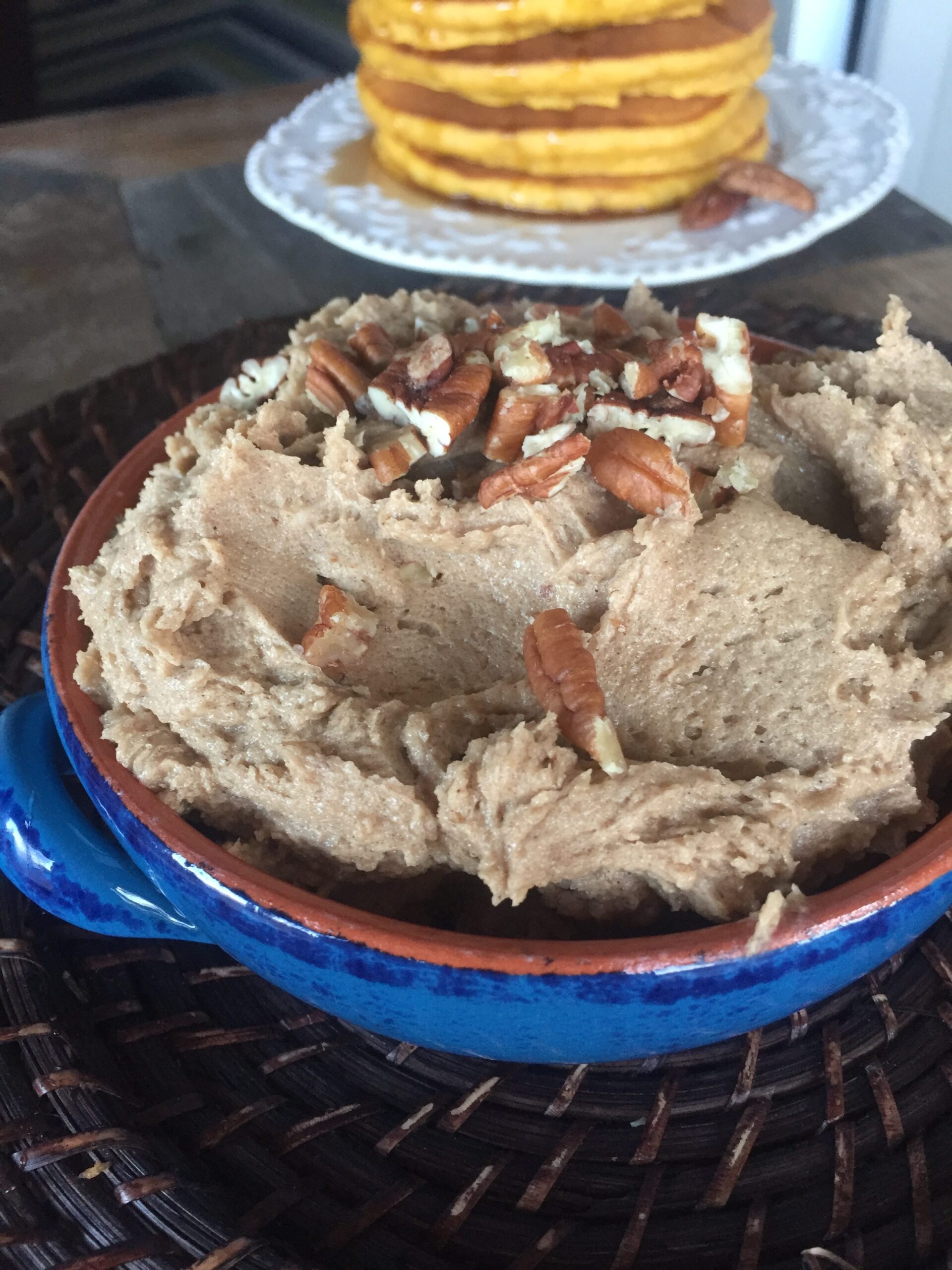 Login to Deals to Meals to find all of our other hundreds of delicious recipes and to find all of the best deals.