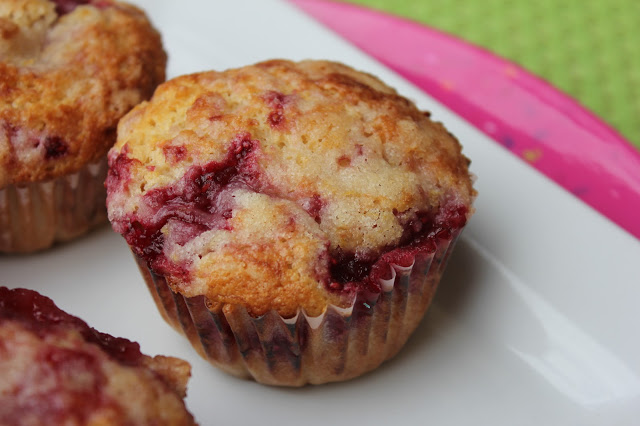 There is something about a muffin that just makes me happy. I heard a comedian say that a muffin is nothing more than a cupcake without frosting. I was so offended. How dare he expose my little dark secret. It's funny how mentally I feel so much healthier eating a muffin than I do a cupcake. I know there is not much difference, but I like to pretend when I ate FOUR of these muffins in one sitting that it wasn't too off my diet plan. Yeah right 🙂 If you are wanting a muffin that would make any breakfast or brunch a little more special, these are the ones for you! If you don't have fresh raspberries or peaches you could use frozen or even just use a homemade or storebought jam of any flavor. The muffin base is adapted from America's Test kitchen and is a great basic recipe for any blueberry muffin, or any flavor you would like. Enjoy 🙂


*Also, it is case lot time again at Albertsons, Smiths and Maceys. This is the week to stock up on SEVERAL food storage items you should have in your pantry and food storage. Maceys has many basics like wheat, sugar, oats and flour on sale. This is the time to stock up!! If you don't already have your supply of wheat, and you live in Utah, this is the week to get your year supply. A year supply is around 100 lbs. per person (50 lb. bags are on sale for $14.99). This is an awesome price and the time to buy as much as you can afford. Even if you don't have a wheat grinder, it is important to store wheat for emergency situations when you could live off this complete protein (just boil and add sugar and milk and you have a meal). Or, you could learn to use the wheat (like in these muffins) and slowly introduce whole grains to your family. They will never know if you add a little here and there 🙂 Login to our website to see all of this week's bargains in your area.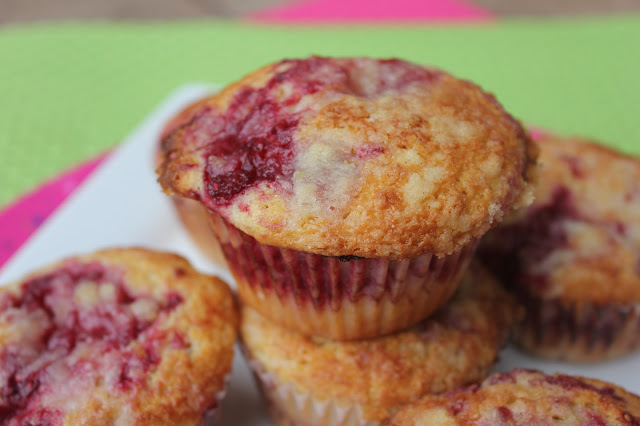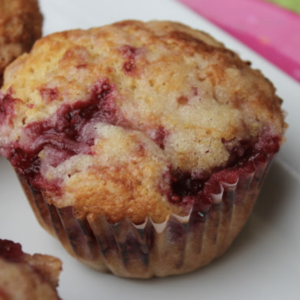 Ingredients
3/4

cup

sugar

3

eggs

2/3

cup

oil

1 2/3

cup

milk

1

Tbs.

baking powder

1 1/2

tsp.

baking soda

1

tsp.

salt

1/4

cup

sour cream

4

cup

flour

1

cup

diced

canned peaches (or rehydrated freeze dried peaches)

1

cup

raspberries

fresh or rehydrated freeze dried raspberries

Topping:

1/2

tsp.

raspberry jam on each muffin
Instructions
Preheat oven to 350 degrees.

For the muffins, mix together the wet ingredients. Add the dry ingredients and mix until there are no longer any flour lumps. Add the fresh raspberries and peaches and fold, trying not to break them up too much or they will bleed into the batter. Place muffin liners into 20-24 muffin tins. Scoop enough batter to fill the liner 3/4 of the way full. Make the streusel.

Top each muffin with a little dollop of raspberry jam. If you don't have raspberry jam, just mix together some freeze dried raspberries with some water and sugar.

Bake muffins at 350 for 10-12 minutes, or until muffins are slightly golden.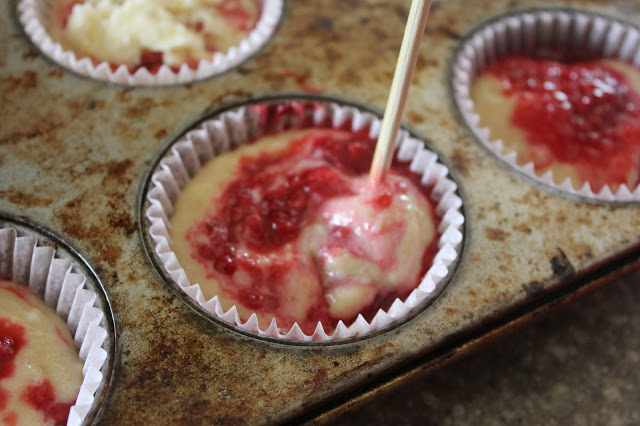 (I think it's time I get new muffin tins, don't you? I think these were my grandmother's from 30 years ago 🙂