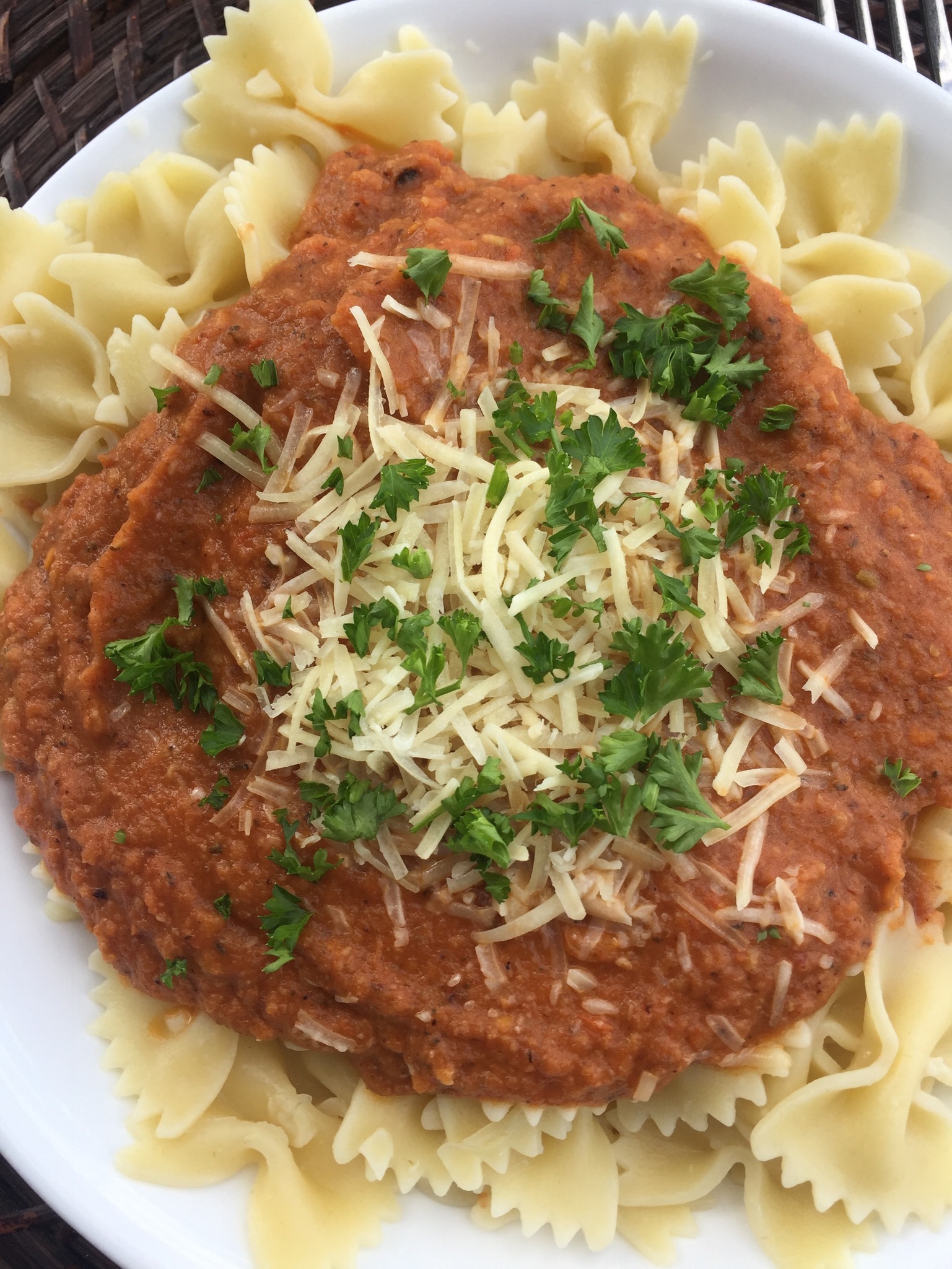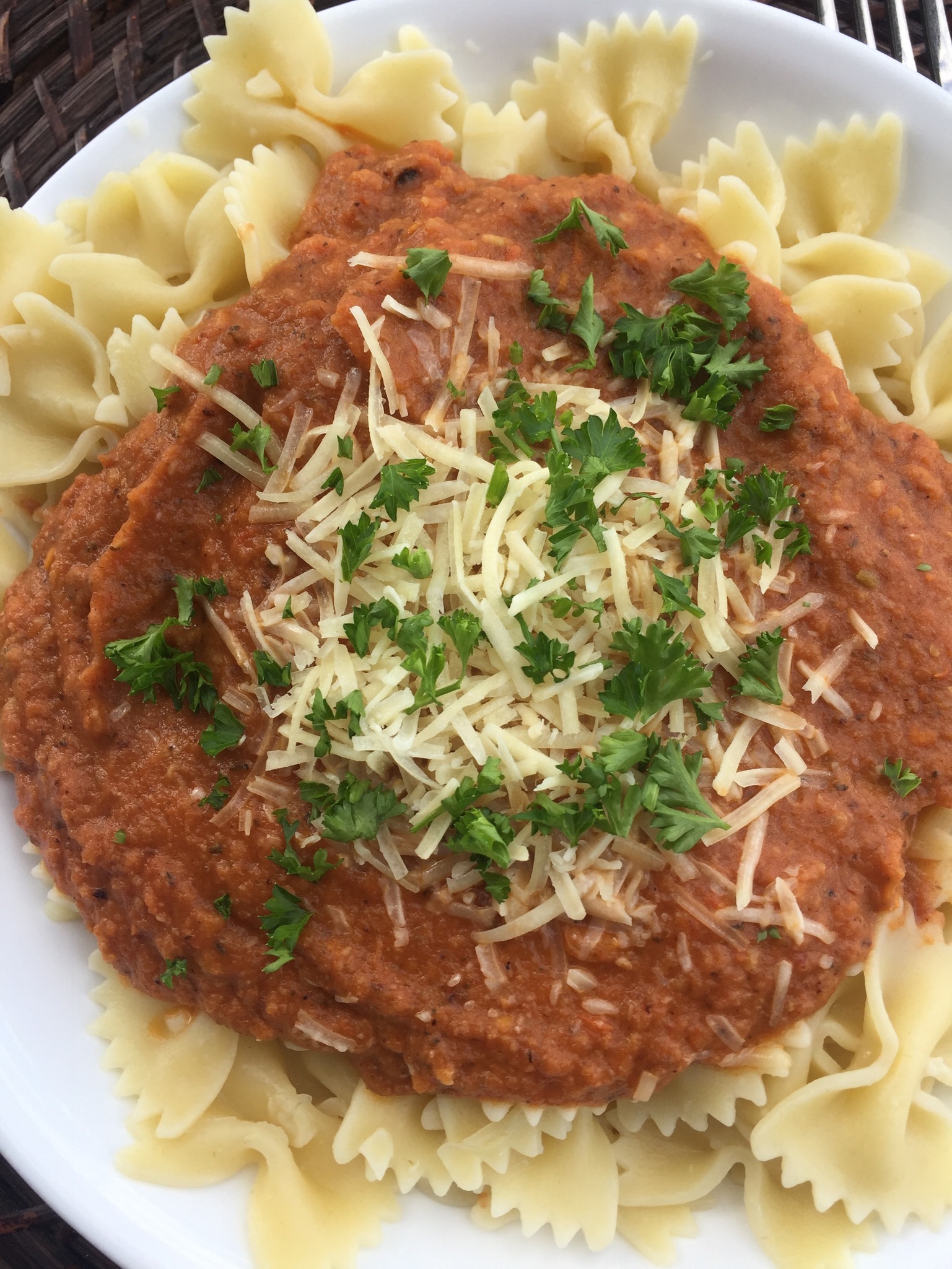 If you are looking for a healthy, easy, one-pan, wonderful meal, this is the one for you! I am pretty much a marinara snob. I just can't get myself to use the jarred spaghetti sauce. Once you start making your own marinara, it's just too good to ever pass up. However, a homemade marinara can take hours to simmer on the stove and it can get time consuming. This won't work for those busy nights. This week I wanted to come up with roasted, simple marinara I could throw in the oven and forget about.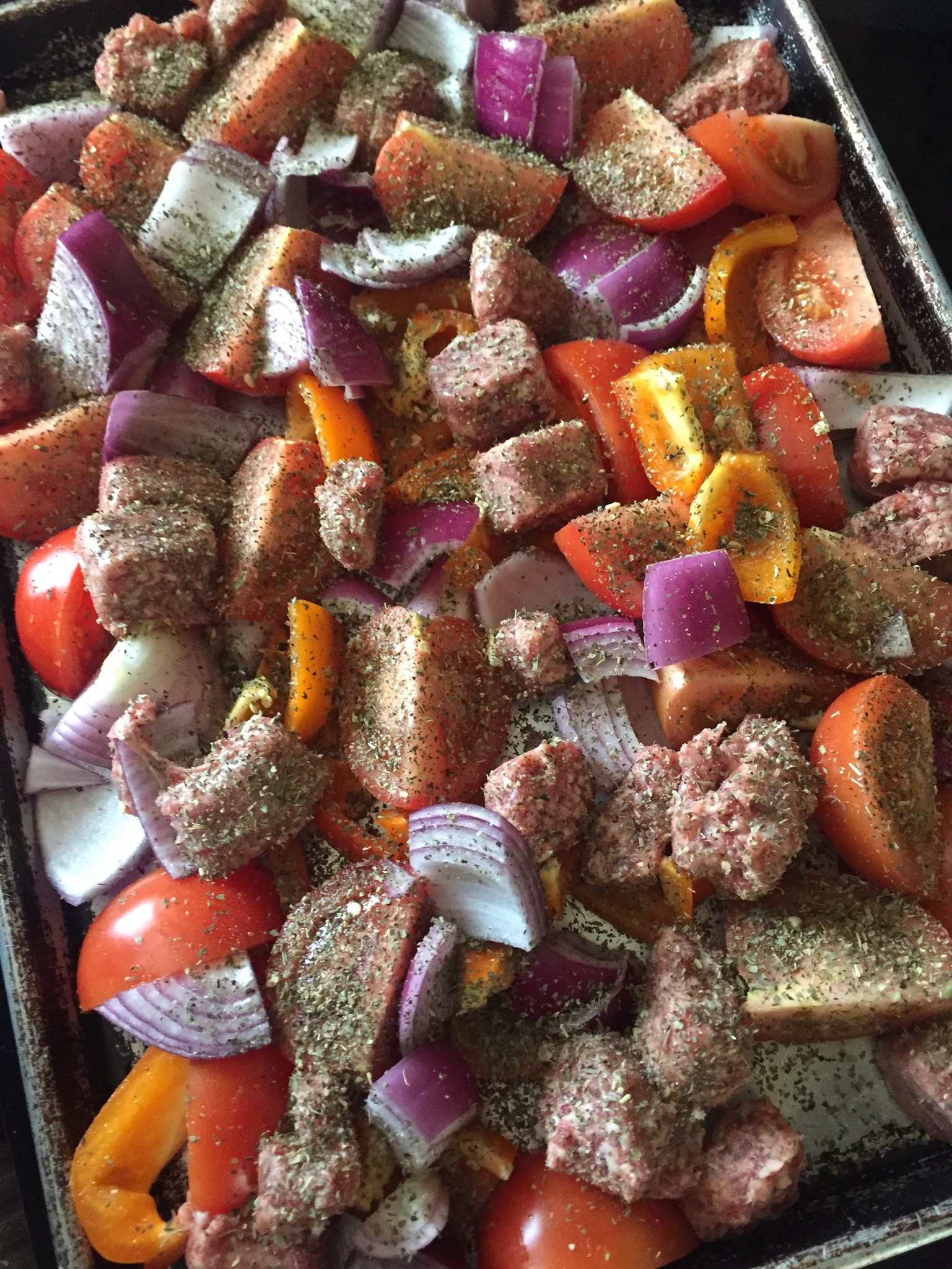 Basically all I did for this delicious sauce was chop the tomatoes and veggies and place on  a cookie sheet. Dot the pan with some pork sausage and broil for 8-10 minutes until everything is nice and roasted. Blend it all together, add a few cans of spaghetti sauce and you're ready to go. Simple, delicious and nothing artificial. Loved it!! Get this recipe on our website www.dealstomeals.com under the recipe section and the title "Roasted Tomato and Sausage Blender Marinara".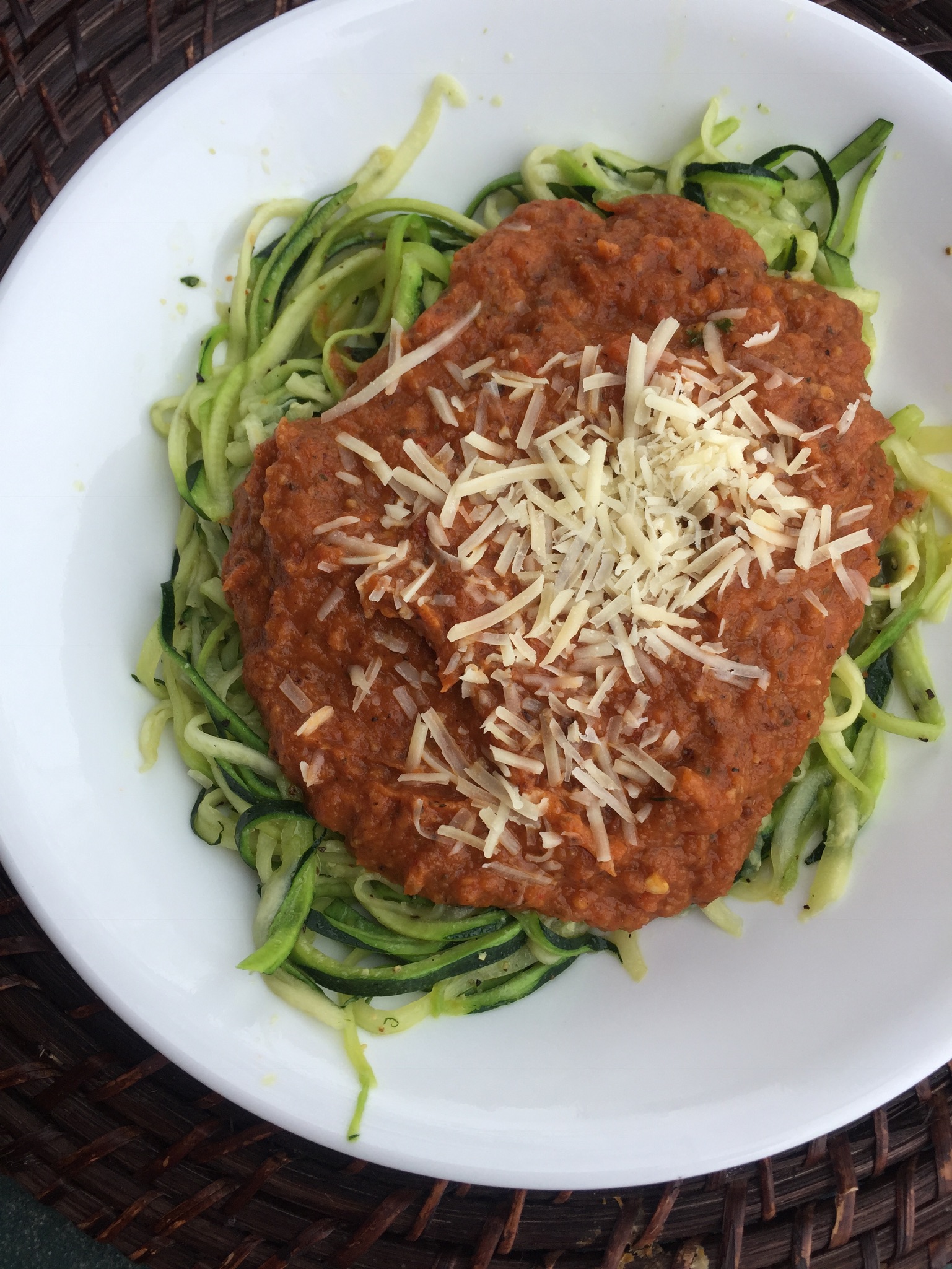 Serve over zucchini zoodles for a carb-free version. It was also fabulous!!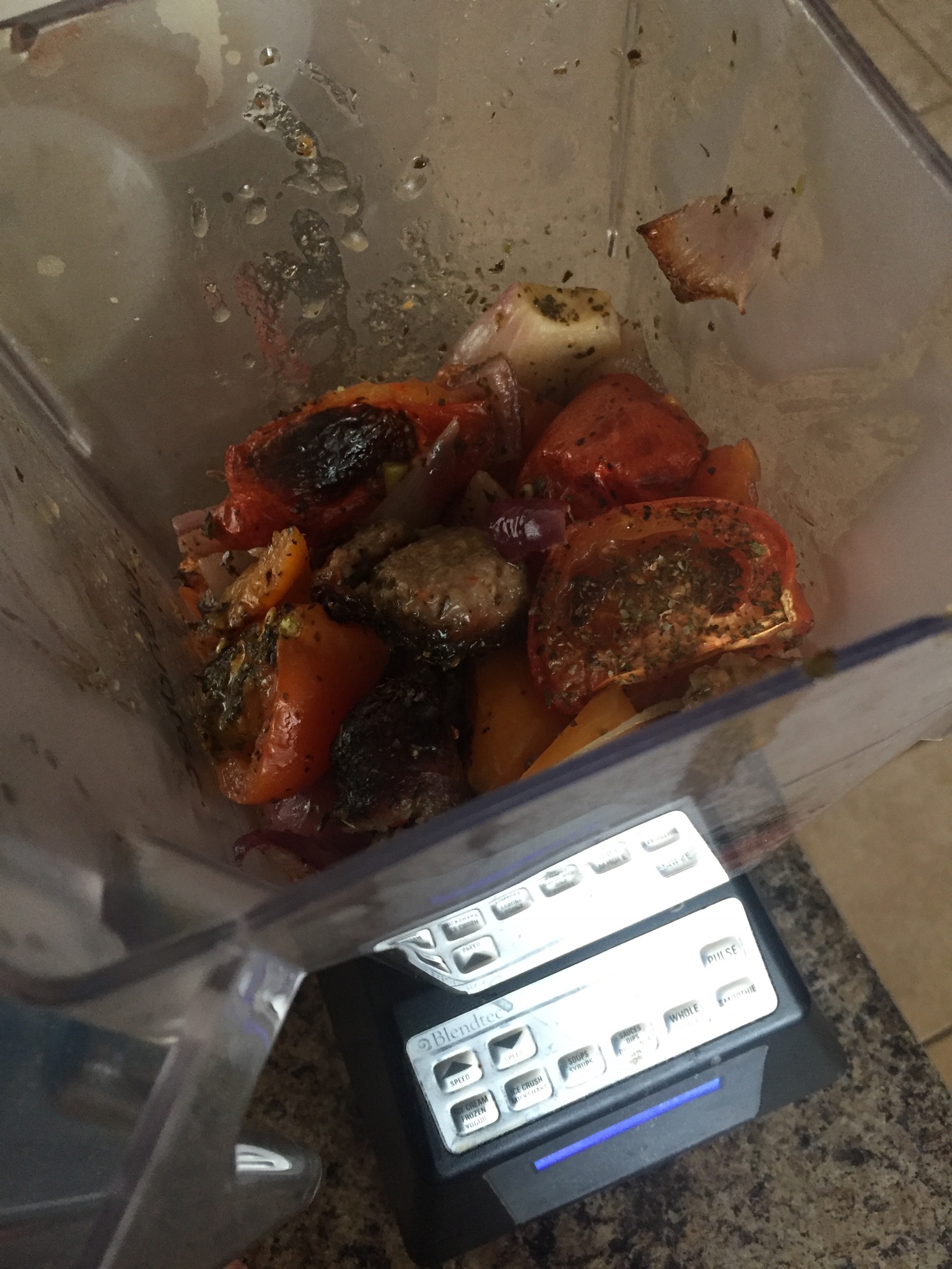 I would be one sad girl without my Blendtec. Seriously, my favorite kitchen appliance I've ever bought. I use it several times a day and it was perfect for this sauce.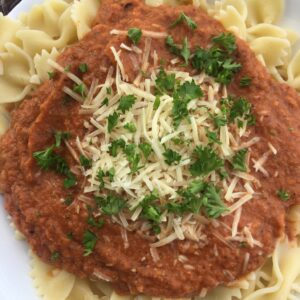 Ingredients
16

oz.

Italian Spicy Pork Sausage

6-7

large vine ripe tomatoes

1

red onion

diced

3

garlic cloves

whole

1

red or orange bell pepper

diced

1

Tbs.

Italian seasoning

2

tsp.

salt

1

Tbs.

basil

2

tsp.

black pepper

3

8 oz. can tomato sauce

1

lb.

pasta

1/4

cup

fresh parsley

chopped (garnish option)

More salt and pepper as needed
Instructions
Dice the tomatoes, peppers and onions and place on a cookie sheet. Break up the pork sausage into pieces and put all over the pan. Turn the oven to broil and place the cookie sheet in and bake for 7-10 minutes. Watch the tops of the veggies and meat carefully so they don't get too burned. If you need to toss the mixture so all sides of the pork get cooked, you can. Once the sausage is cooked and the veggies are nice and browned, it's ready.

In a large blender, pour half of the mixture and blend until smooth. To the blender, add 1 or 2 of the tomato sauce cans to the sauce and blend some more. Pour this mixture in a bowl if ready to serve immediately, or pour into a pot to continue simmering until ready to serve. Do this same technique with the second half of the veggies and sausage and blend until smooth. Add the last can of tomato sauce and get ready to serve.

Cook the noodles until tender and serve the sauce over your favorite pasta, zoodles, etc.