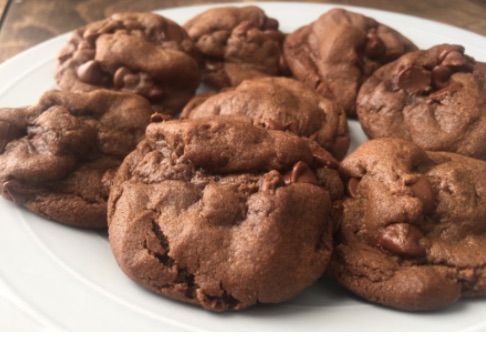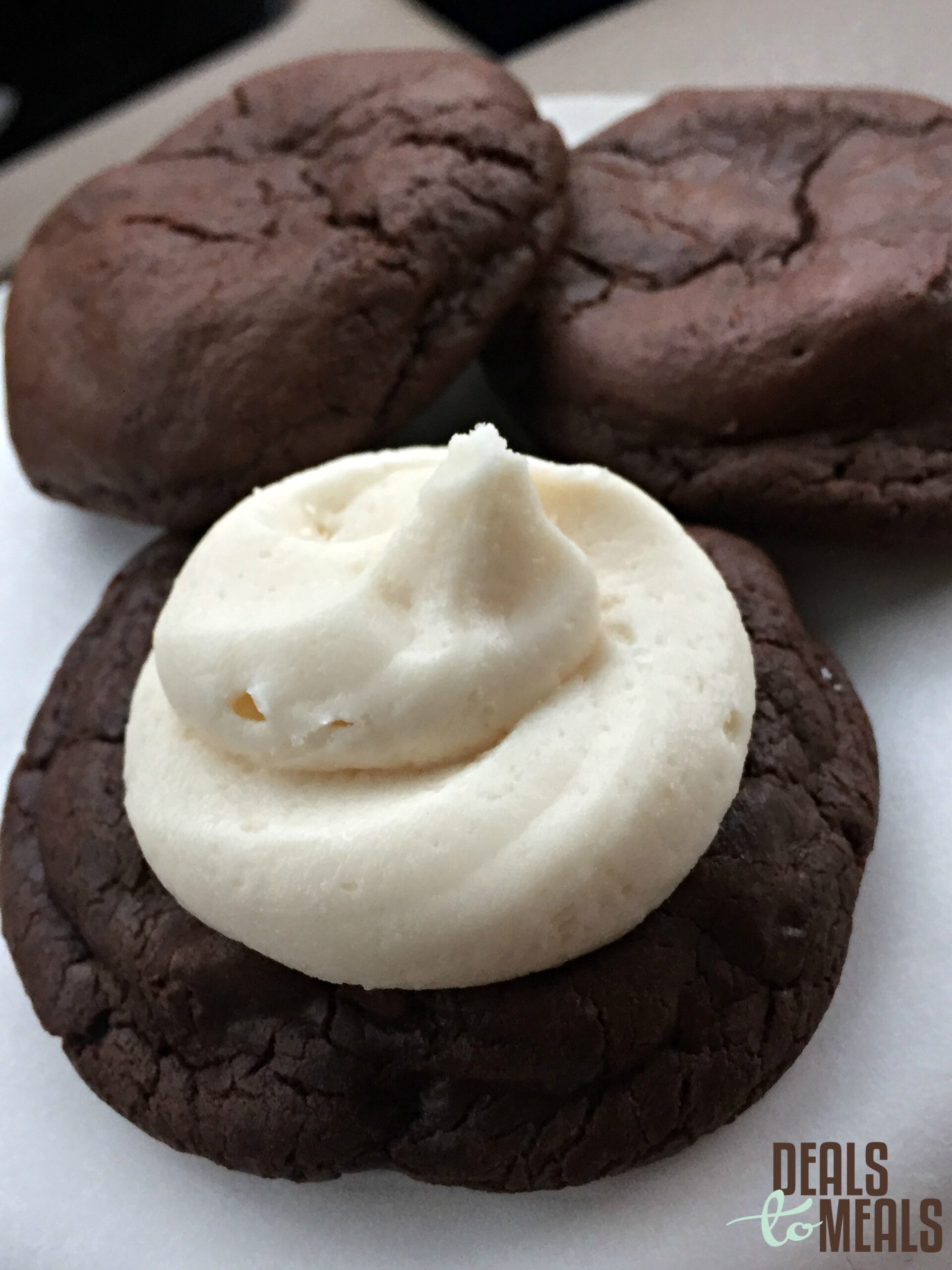 If you live in Utah and you love cookies, you've probably made it downtown SLC to a place called Ruby Snap Cookies.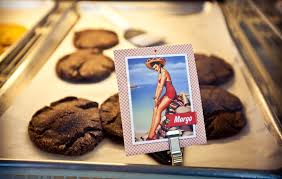 This place is a sweet tooth's dream place. They have several dozen of the most amazing, unusual and best cookies you've ever had. There is rarely a time we go downtown without making a stop at Ruby Snaps.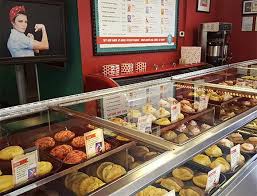 The best apart about this place is the employees are so sweet and let you sample as many cookies as you'd like. Yep, you heard me, as many as you'd like! You get to just sit there and enjoy several flavors before you choose the ones you plan to bring home. Or, I mean, eat in the car on the way home. These cookies don't last more than a few seconds in my presense. They are the best!!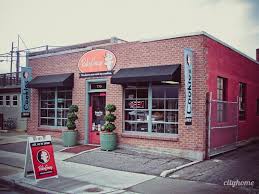 One of my favorite cookies (besides the Lemonhead Sugar Cookie) is the double chocolate cookie. It's a soft, chocolate cookie dough with plenty of deep chocolate chips. There isn't anything fancy about it, but it is the perfect texture with lots of chocolate flavor. If you want to be extra fancy, you can even pipe on some cream cheese frosting to make these cookies an extra special treat. So, what's your favorite Ruby Snap cookie?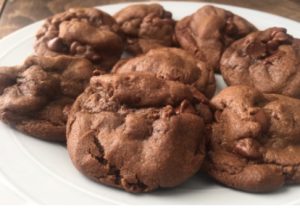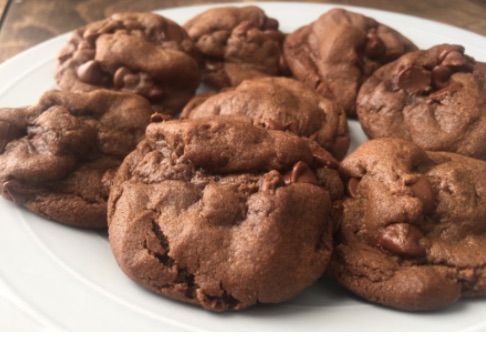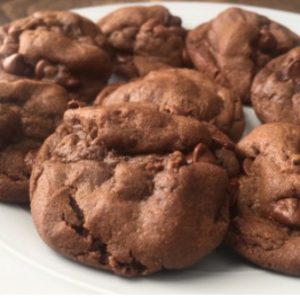 Ingredients
1

cup

butter

1 1/2

cup

sugar

2

eggs

1/2

cup

cocoa powder

2 1/4

cup

flour

1

tsp.

baking soda

2

tsp.

vanilla extract

1/2

tsp.

salt

12

oz.

milk chocolate chips
Instructions
Preheat the oven to 350 degrees. In a mixing bowl, blend the butter until smooth and fluffy on medium speed. When the butter is ready, it will turn a light, white color. Add the sugar. Continue to mix until the sugar/butter mixture is smooth. Add the vanilla and eggs and continue to mix. Add the cocoa powder, baking soda, salt and then flour. Mix just until combined. Add the chocolate chips to the batter and mix.

Onto a cookie sheet lined with parchment paper, spoon golf ball sized dough balls onto the sheet. Put 12 cookies on each cookie sheet. Bake for 6-8 minutes, or until the tops of the cookies begin to crack. Remove from the oven and cool on a cooling rack. Serve warm or wait until they cool.