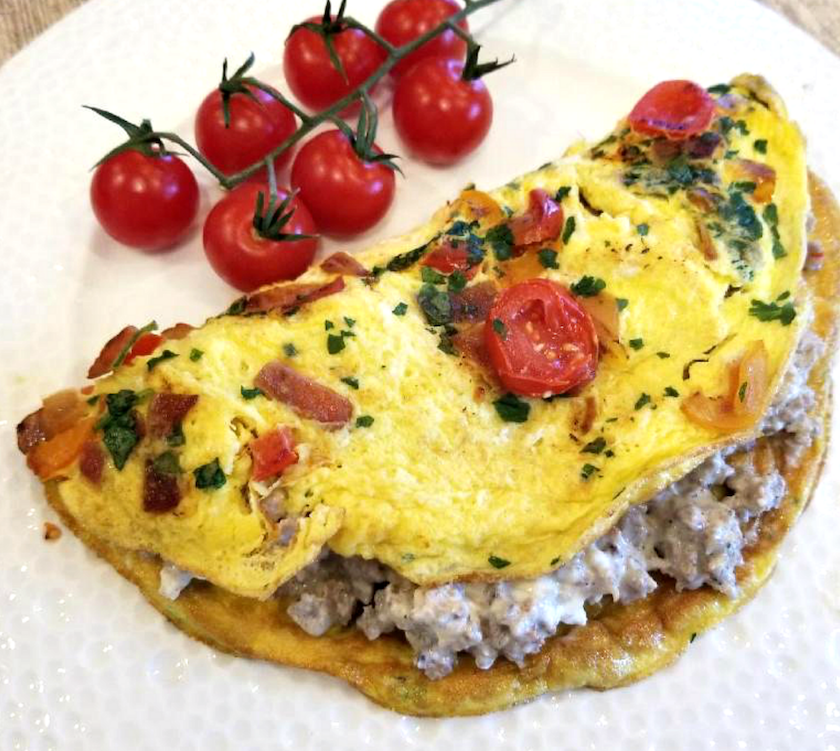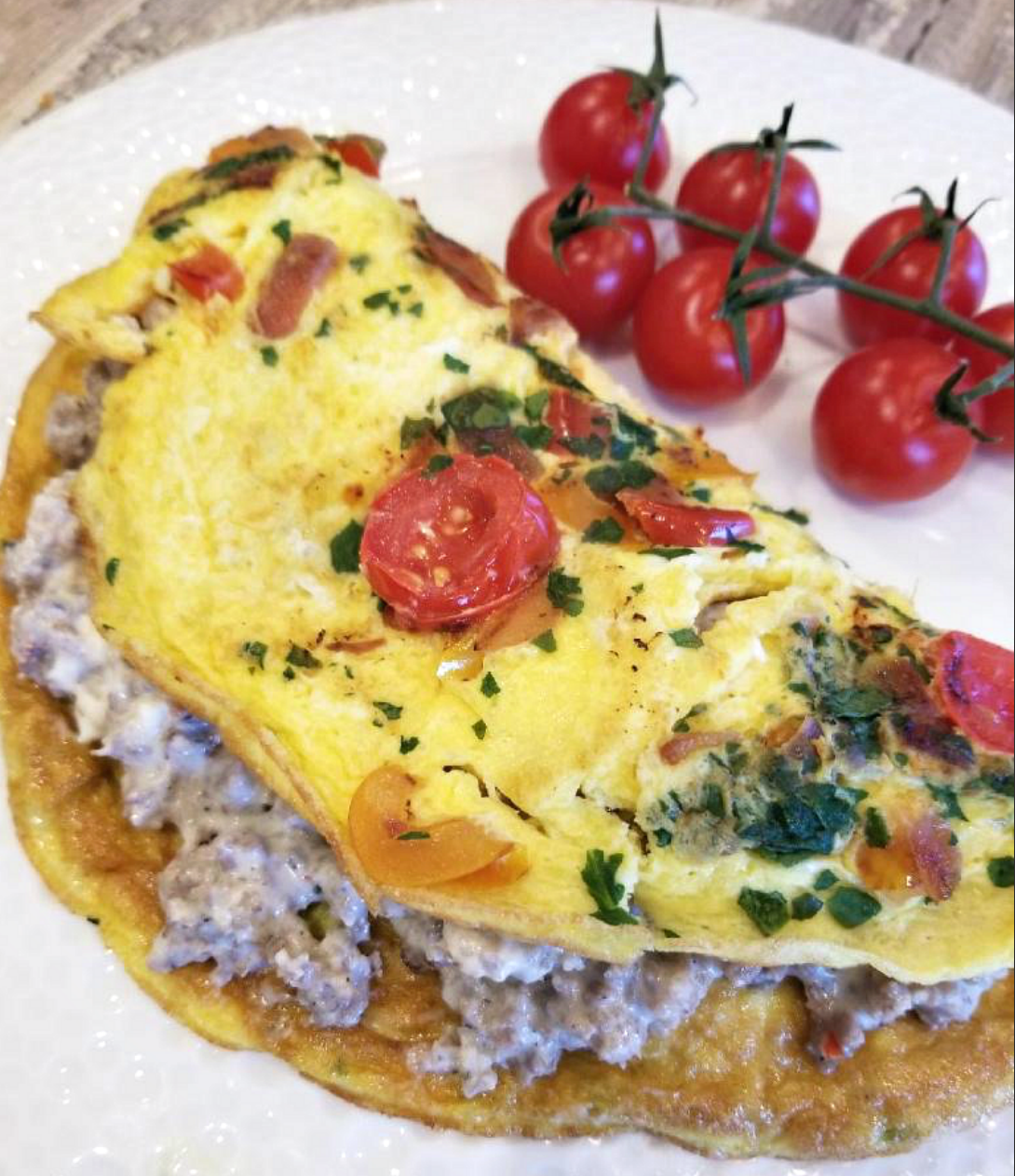 Ellen is sharing with us today another Keto Friendly recipe that looks amazing! I can't wait to give this a try. Who doesn't love sausage in their omelet, let alone covered in cream cheese? Pair that with a seasoned egg omelet and fresh tomatoes, that sounds heavenly! Thank you Ellen for another wonderful recipe. Remember to follow Ellen @MyNovaVita on Instagram for more of her delicious and healthy recipes.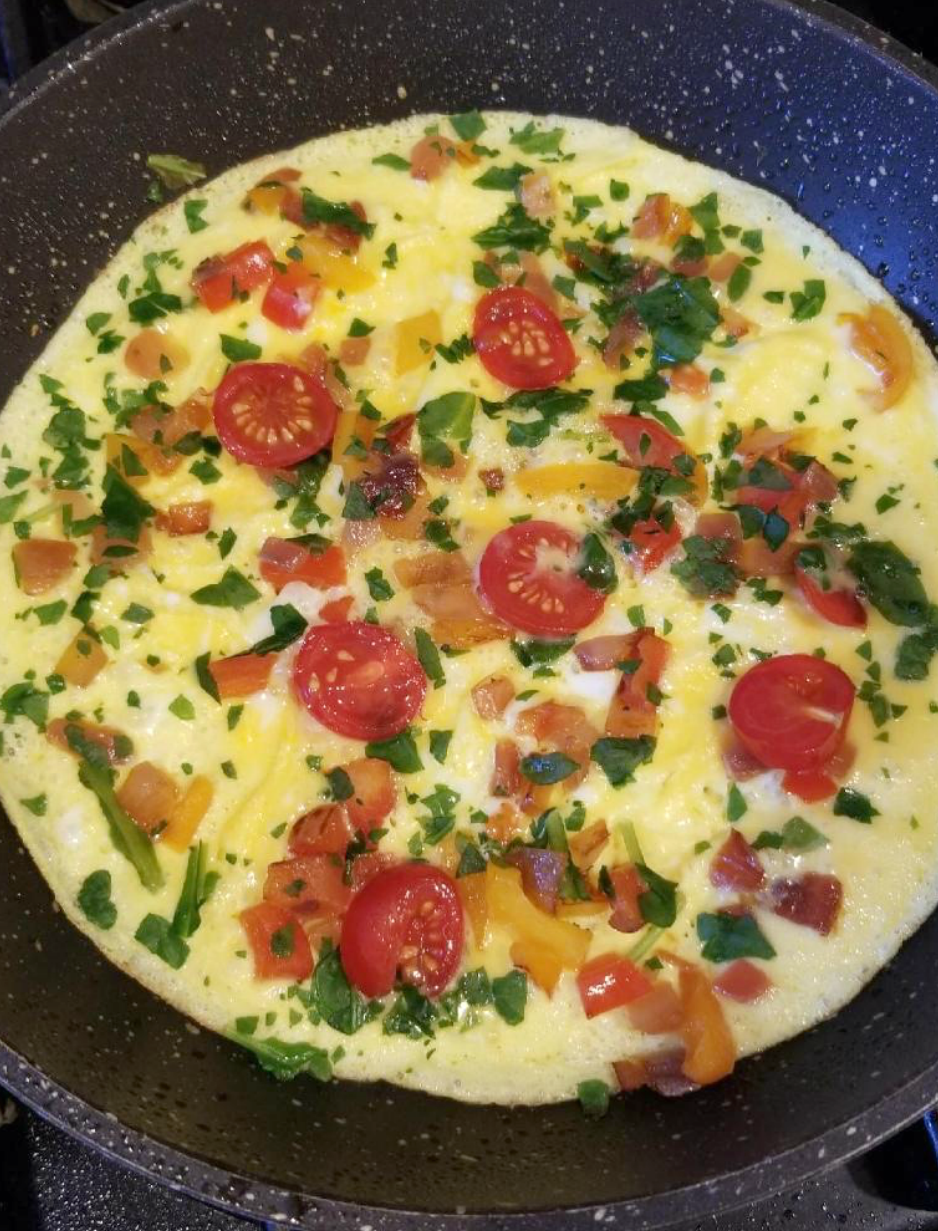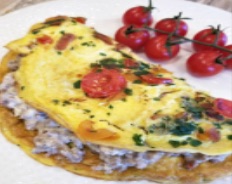 Ingredients
16

oz.

ground pork sausage

8

oz.

cream cheese

Salt and pepper

OMELETS:

8

eggs

beaten

1/2

cup

red onion

diced

1/2

cup

red bell pepper

diced

1/2

cup

spinach

chopped

1/4

cup

cherry tomatoes

halved

Chopped parsley

chopped

Cooking spray

Olive oil
Instructions
Brown the sausage in a saute pan until golden brown. Drain any excess grease from the pan. You can rinse the sausage if you are wanting to cut down on calories, but you will lose some of the flavor. Add the cream cheese to the sausage and continue to cook until combined. Season with a little salt and pepper and set aside.

In a seperate pan, saute the onions and pepper in a little olive oil until translucent and then remove from the pan and set aside.

In a bowl, whisk together the eggs. Heat the onion/pepper pan back up to medium heat. Pour a fourth of the eggs into the pan that has been sprayed with cooking spray. Cover over medium heat until the edges of the eggs are set. Sprinkle a fourth of the onion/pepper mixture, spinach and tomatoes on top then flip and cook until cooked through. Top with a fourth of the sausage mixture as the filling and serve. Repeat 3 more times to make four large omelets.

Serves 5.