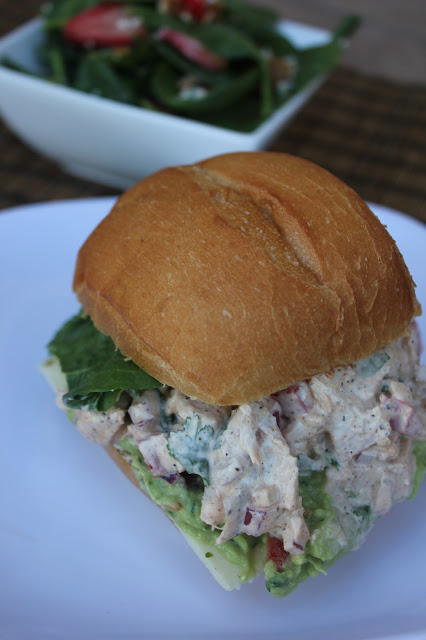 This recipe came about to solve a silly problem for me. I am a saucy kind of gal. I don't like anything dry, so one of my favorite sandwiches is a southwestern chicken sandwich. I order them at several of my favorite restaurants and I love the flavors of lime, cilantro, avocado all spread over chicken. However, sometimes you run into the problem of these sandwiches being hard to keep together and a little too dry for my liking. So…I thought I would try creating a moist,
chicken salad
of sorts with a southwestern twist. The outcome, was fabulous!! This sandwich solved all of my sandwich trauma. Every bite of this sandwich was moist, full of flavor, and it all held together very nicely. The other great thing about this sandwich is it can be eaten cold or warm. We first had a couple cold and then we decided to pull out the panini grill. I have to say the warmed version with the melted cheese was amazing!! I could see this sandwich becoming a favorite in the summertime when I'm not wanting to turn on the oven. Use the
grilled or crock potted chicken
from your freezer and this meal can come together in just minutes 🙂 Enjoy!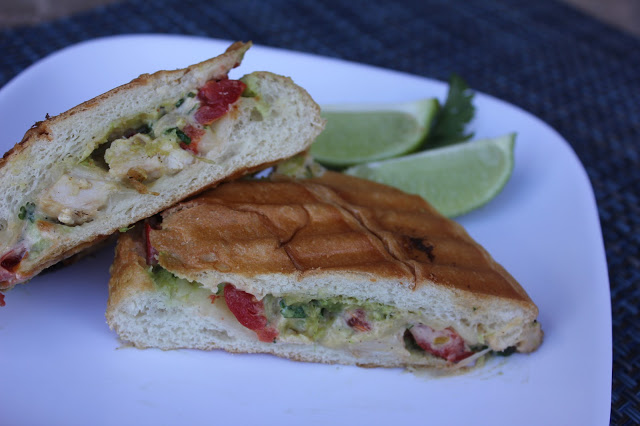 [buymeapie-recipe id='543′]