Happy Mothers Day to all of you wonderful women out there! This is a great time of year to take time to give a special thanks to all of the amazing women in our lives who influence us for good, and help us be the people we are today. I know I will be eternally grateful for my own Mother and all of the inspiring and loving women I am so blessed to be around on a daily basis. I love you all!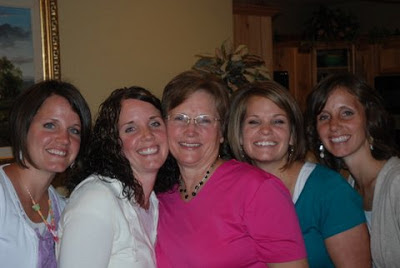 I am sure many of you are busy putting together gifts, purchasing cards and getting some delicious chocolate together for a present. If you are like me however, it will be Saturday night and I will have procrastinated most of those things and will most likely make something homemade for my Mother and Mother-in-law. In the end I always enjoy something homemade anyway better than store bought, so hopefully they are okay with that 🙂
My dessert of choice this year is going to have to be these delicious strawberry cupcakes. Now, over the past several years I have tried to master the art of cupcakes. Let's just say I won't be making it on Cupcake Wars any time soon! The number of cupcake pictures and recipes I have invented and thrown out is hilarious! I seem to never get the cake to be the right texture or the frosting to hold up to a pretty piped topping. This is until I met my friend Ellen. She is an amazing cook! The other day she brought me over a plate of these cupcakes (below). They were the prettiest cupcakes I have ever seen! Not only that, but the frosting tasted like a mousse that was SO good I had to eat EVERY cupcake on the plate (I'm not kidding…sick, I know!) After eating almost all six cupcakes (well, at least the frosting off the top anyway) in a few hour period I decided I had to try and recreate her frosting recipe. Now, she is such a great cookbook she is going to publish a cookbook one day and so her frosting recipe is top secret. So, I had to do a little research and I think I found one that was pretty darn close. I knew hers had flour and milk in the beginning steps, so I was hoping I came up with one similar. I did bring her a cupcake and she was quite impressed with the results 😉 So, this frosting recipe is definitely a keeper! The best part about this frosting, besides the taste, is it can hold up to a pipping job on a cupcake. It can hold stiff peaks (because it is made with flour), although it is able to stay light, airy and the perfect textured frosting. Give your frosting making skills a new twist and try this decadent strawberry frosting on any of your favorite cakes or cupcakes 😉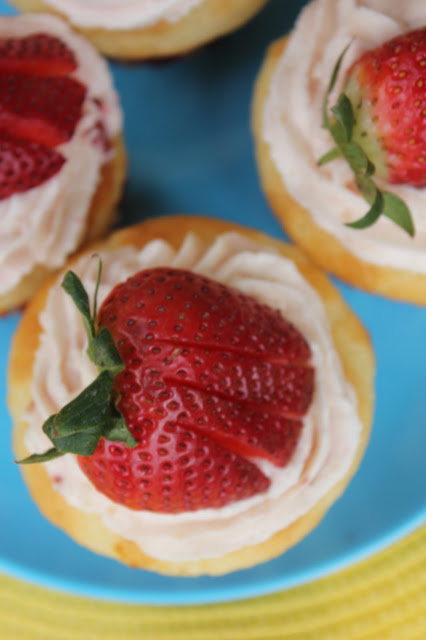 [buymeapie-recipe id='529′]
This frosting is also great in a puff pastry! Here is our recipe for eclairs that can easily be adpated into a puff pastry shape and pipe the frosting inside the middle.