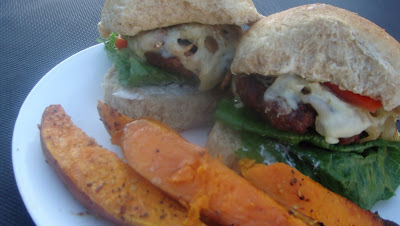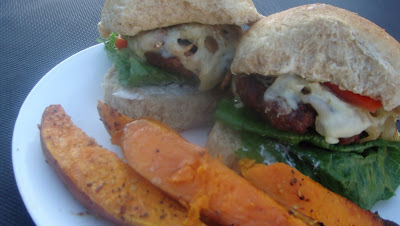 I have this problem I would like to confess. My kitchen is my hide-out when I don't want to do my household chores. Do you ever look around your house and see the pile of laundry, smell the urine covered toilet (I have two boys, what do you expect?), see the floors that need to be mopped, etc. and just want to rebel? If I am ever overwhelmed by my daily household tasks, I like to go and escape to my kitchen. I get my kitchen all clean (why, before I cook, I don't know?) and then I dream of what I want to make. I did this the other night and two hours later I laughed that I could have had my whole house cleaned in the time I spent cooking dinner. Why is it that cooking is SOOOOO much more fun to me than cleaning?? I really need to take my friend up on her cleaning offer of she would clean for me if I cooked for her. That would be a dream! I could cook all day and have someone else clean my house!! Someday when I am 'rich and famous' (yeah right!) I will have a cleaning service clean my bathrooms. Oh, the thought of it brings a smile to my face! We can dream, right?
Anyway, long and silly introduction to my next meal post. I just loved this meal because it was quite gourmet for a weeknight meal, but since it got me out of my cleaning for the day, and it was DELICIOUS, I thought I would post about it.
I love a good homemade burger and these Mushroom Swiss Burgers are one of my all-time favorites! I don't have a recipe for them, I just add some good spices to some ground beef and turkey (I like to do 1/2 beef and 1/2 turkey), grill them on the grill and then cover them with sauted mushrooms and onions. Top them off with lots of Swiss cheese and you have a burger that would make any man cry. I also like to make a balsamic mayo (mayonnaise and balsamic vinegar–hard I know?) and then top it off with garden tomatoes and a large leaf of lettuce. YUM! One of the reasons this meal took so long was a I didn't have any hamburger buns and I didn't want to run to the store. So, I made our basic whole wheat bread recipe and used 1/2 white flour and then rolled them into large bun size rolls. They were much healthier with the wheat flour and were the perfect solution to my hamburger buns!
Okay, now to my next favorite part of this meal and my NEW favorite side dish–Sweet Potato Fries. Oh my, these are SO good I even ate my leftovers for breakfast (weird!). They are SO easy to make. All you do is slice the yam or sweet potato into long strips (keep the skin on for nutrients). Place them on a cooking sheet, drizzle with olive oil or melted butter, sprinkle with Montreal Steak Seasoning and some Seasoning Salt and away they go. Bake them at 400 degrees until they are crisp on the outside and tender on the inside. Eat them plain or dip them in a good quality ranch dressing. Heaven!
TIP: During Thanksgiving time yams and sweet potatoes will go on sale for great deals. Buy TONS of them and keep them in a cool, dry and dark place (like a basement in a brown paper sack). They will last several months in a cool basement so you can enjoy them months after the holidays are over.
So, if you ever look around your house and have the urge to clean..call me and I can switch you for a nice meal. Or, just hide out in your kitchen and your stomach and husband will thank you!