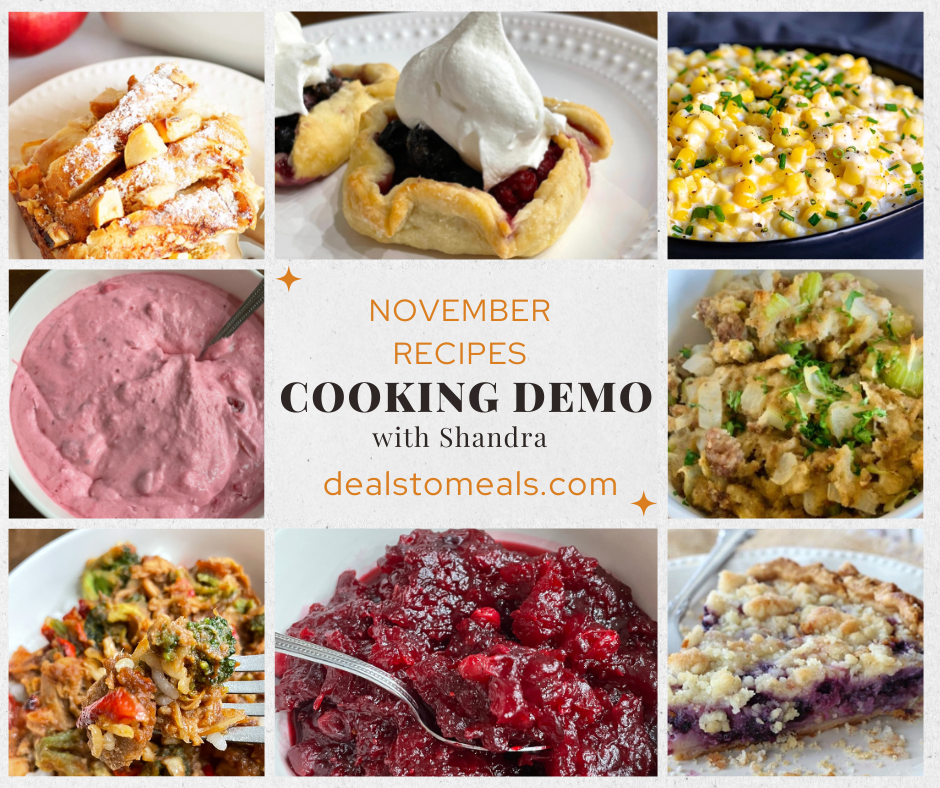 Thanks for joining us today! I am so grateful you stopped by for our first (of many) LIVE cooking demos. I had such a great time and hope you are excited to learn more about food storage, preparedness, grocery shopping and meal planning in the near future.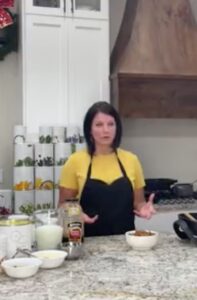 The Live video was recorded. Skip forward about 5 minutes until I get going in the class if you'd like to check out the SEVEN recipes I made in 45 minutes 😉
In today's world it's essential we have a good basis of understanding of how to cook in an emergency, how to feed our family on a budget and how to provide healthy and homemade meals our families will love.
For over 15 years, I have LOVED sharing my passion with so many of you. Thank you for your support and we hope to continue to share this information for years to come!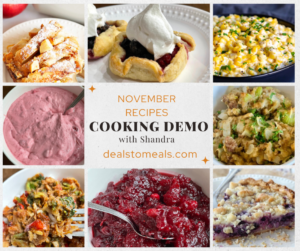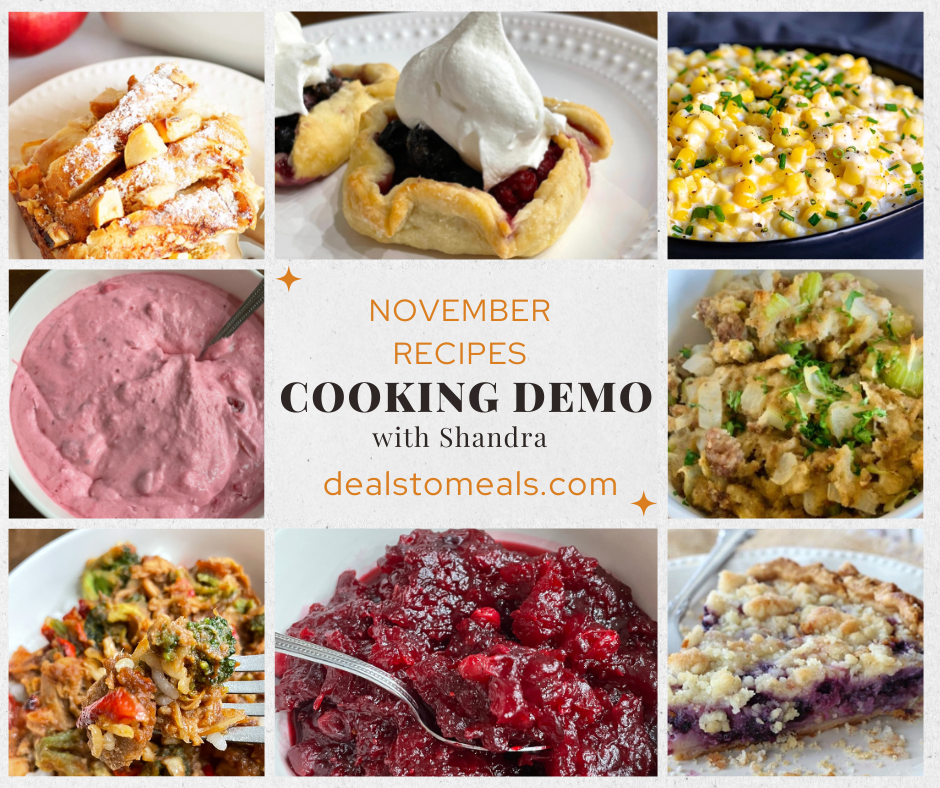 To say THANK YOU for stopping by, we are excited to offer you a link to our FREE THRIVE LIFE COOKBOOK where you can get all of the recipes from today's Live Show. If you are new to Thrive Life you are in for a treat! I've only been buying their products since February and I am totally hooked. It has literally changed the way I cook and store food. You'll hear me talk a lot about it because there isn't another product on the market like it!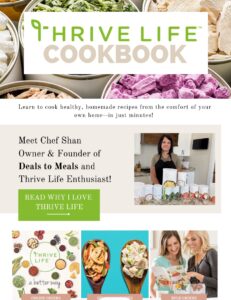 Hopefully you loved the recipes I made tonight. I made Apple Cinnamon French Toast Casserole, Apple Cider Syrup, Orange Cranberry Sauce, Cranberry Butter, Chicken Stuffing Casserole, Blueberry Sour Cream Pie, Butternut Squash Casserole and Korean Pork Stirfry we made tonight. You can get all of these recipes in our printable cookbook! Check out the Cookbook link to some of the BEST Thrive Life recipes on the web. All of the recipes are made with fresh, healthy ingredients you can store in your food storage for up to 25 years! Print this cookbook off and keep with your food storage so you have delicious meals you can make in minutes.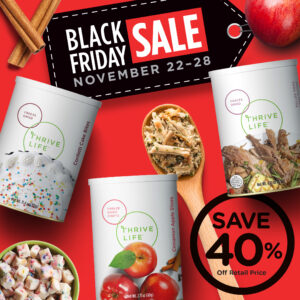 BLACK FRIDAY DEALS–FOOD STORAGE UP TO 50% OFF!
For those interested in the Thrive Life Black Friday Deals we mentioned, you can get ALL of those here at this link. I would focus on stocking up on those items on sale for 30-50% off! Become part of Thrive Life's monthly membership plan (it's FREE) and you get free shipping on all orders over $99. You can skip or cancel your membership at anytime. There is NO risk, just a chance to save an additional discount and get FREE shipping every time you order.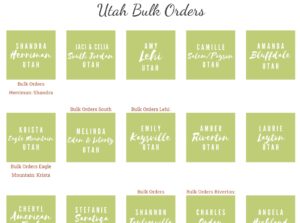 COMMUNITY BULK ORDERS IN UT, AZ, ID, MS & WY
For those in an area where we put in Thrive Life BULK ORDERS. Here is a link to those cities placing Black Friday orders this month. With bulk orders you get an additional bulk discount making it the VERY CHEAPEST way to buy Thrive Life Products!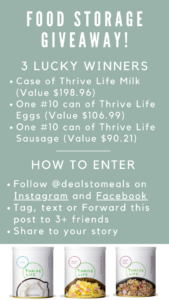 Enter to win! We want to say THANK YOU for stopping by and for being such great supporters of Deals to Meals and are hosting a giveaway. Here are the details of the giveaway and how you can enter to win!