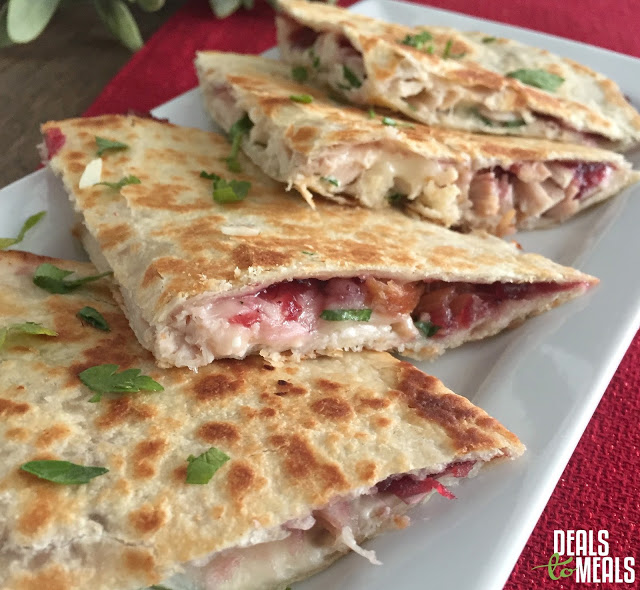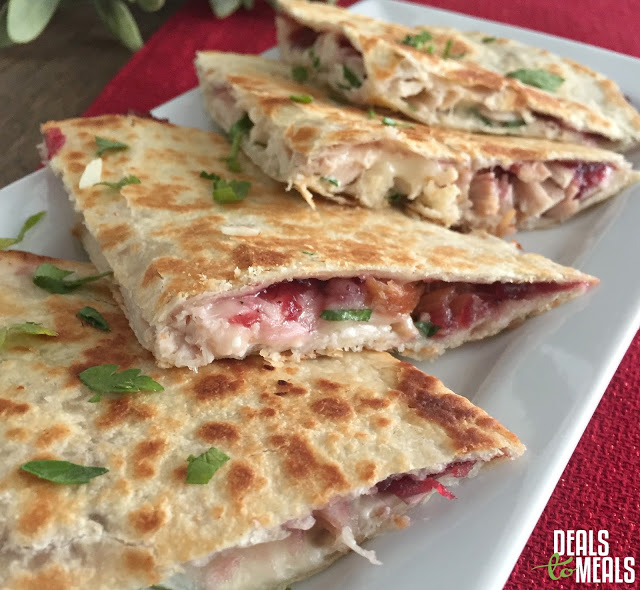 Now that Thanksgiving has come and gone I'm excited to share a few favorite leftover recipes with you. I can never have too much leftover turkey after Thanksgiving because the options are limitless of meals I can make with it. The other day I was experimenting with some turkey leftovers and came up with an amazing creation for these Turkey Cranberry Quesadillas. Gooey cheese, soft cream cheese filling, sweet and sour cranberry and tender turkey–all melted together in a soft tortilla. The combination melts in your mouth and is like Thanksgiving all over again. You're going to love it!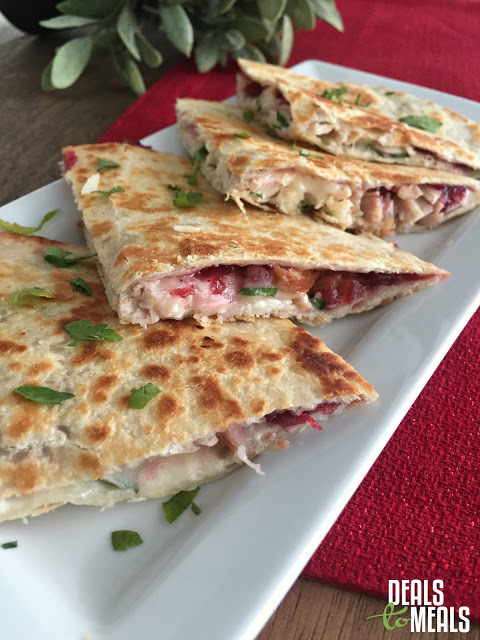 ---
[buymeapie-recipe id='917′]
Turkey Cranberry Quesadillas

1 package flour tortillas
2-3 cups chopped, cooked turkey (or chicken)
1-2 cups mozzarella or monterey jack cheese, shredded
1/2 can cranberry sauce
1/4 cup green onions or fresh parsley, sliced or chopped
8 oz. cream cheese
Salt and pepper, to taste
Cut the cooked and leftover turkey into bite sized pieces. Heat a griddle to medium-high heat. Slice the green onions into small slices. Spread on one side of a flour tortilla a thin layer of cream cheese. Place the cut up pieces of turkey onto the cream cheese. Cover the turkey with a generous portion of mozzarella or monterey jack cheese. Sprinkle some of the green onions on top. On the other flour tortilla, spread a layer of cranberry sauce and put on top of the other tortilla. Place a little butter or cooking spray onto the griddle. Place the quesadilla on the griddle and cook on both sides until the cheese is nice and melted. Once both sides are golden brown, remove from the griddle and cut into pieces to serve.