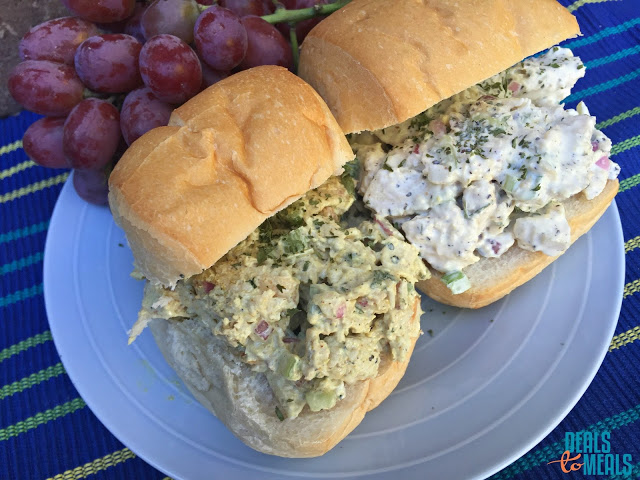 How was your Labor Day weekend? I hope you had a great time with family and friends. Normally all of our family events are finished come Labor Day but this year we decided to end the summer with a bang and had a last minute reunion up at Bear Lake, Utah. WE had nearly 50 of us there and had such a blast! We swam, we played games, we stayed up too late talking, ate too many smores, laughed, had a riotous flag football game on the beach, at way too much yummy food, watched outdoor movies, ate these Curry Chicken Sandwiches (a fave!) and had an overall great weekend.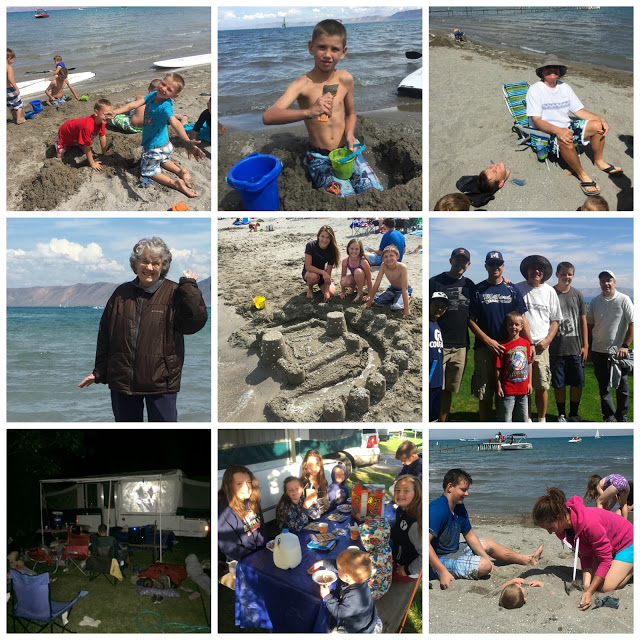 Our family are huge fans of chicken salad sandwiches. There is something about them that we all love! We eat them for lunch, or for a simple dinner. They are filling, full of amazing flavor and are simple to prepare because you don't need any condiments or other aspects to the sandwich. Make the filing ahead of time and then all you need to pack is bread. It's lovely!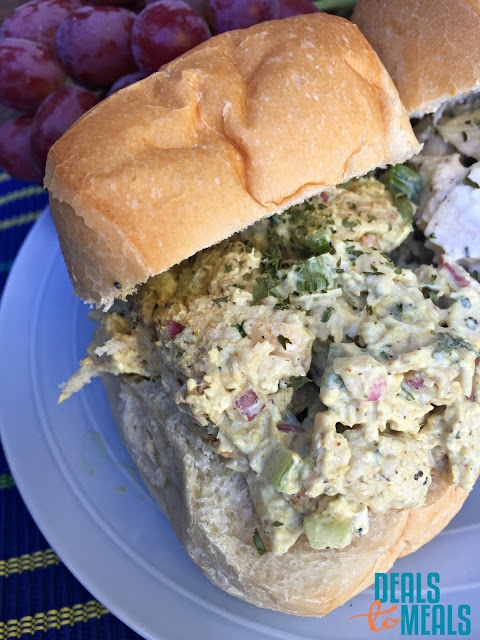 This year I wanted to make two different chicken salad recipes just to switch things up a little 😉 I made our original Herbed Chicken Salad and then came up with this curry version. We all couldn't decide which one we loved more. If you are a big curry fan, you will love this recipe! Add some golden raisins and you will be in chicken salad heaven. Whether you're going on a trip, or just want a quick recipe for dinner or lunch, you're going to love our Curry Chicken Salad recipe. Enjoy 🙂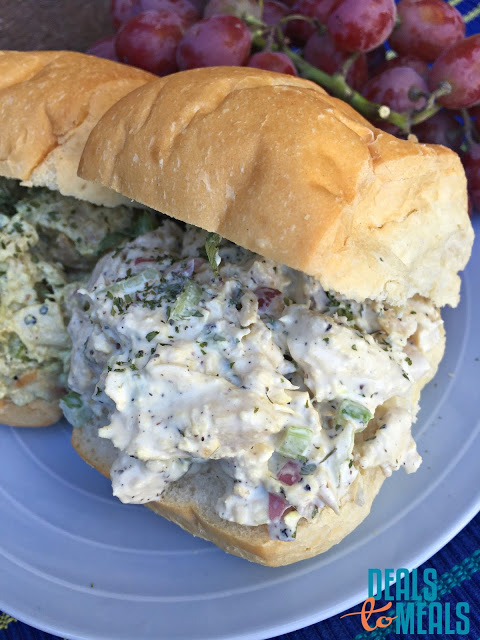 Ingredients
1/2

red onion

diced small

3-4

stalks celery

diced small

1/4

cup

golden raisins

optional

1/2

tsp.

black pepper

1

tsp.

salt

1/2

tsp.

garlic powder

3

tsp.

curry powder

1/2

tsp.

paprika

2

tsp.

parsley

fresh or dried

2

tsp.

brown sugar

1 1/2

Tbs.

lemon juice
Instructions
Grill or bake the chicken until it is cooked through and no longer pink in the center. If baking, place in a sprayed and oiled baking sheet. Place the chicken in the pan, season with salt and pepper and put a layer of tinfoil on top of the pan. Bake the chicken at 350 for 25-30 minutes, or until the center of the chicken is cooked through. When the chicken is finished baking or being grilled, remove it from the stove or grill and let it rest for a few minutes to cool down. Once the chicken is cooled, cut the chicken into small pieces and get rid of any of the excess fat. Place the chicken pieces in a large bowl. Dice the red onion and celery fine and place in the bowl as well. Add the remaining ingredients to the chicken and toss until coated. If the salad needs a little more moisture, add extra mayonnaise and lemon juice. Season to your liking and then serve on a bun or in large pieces of lettuce.