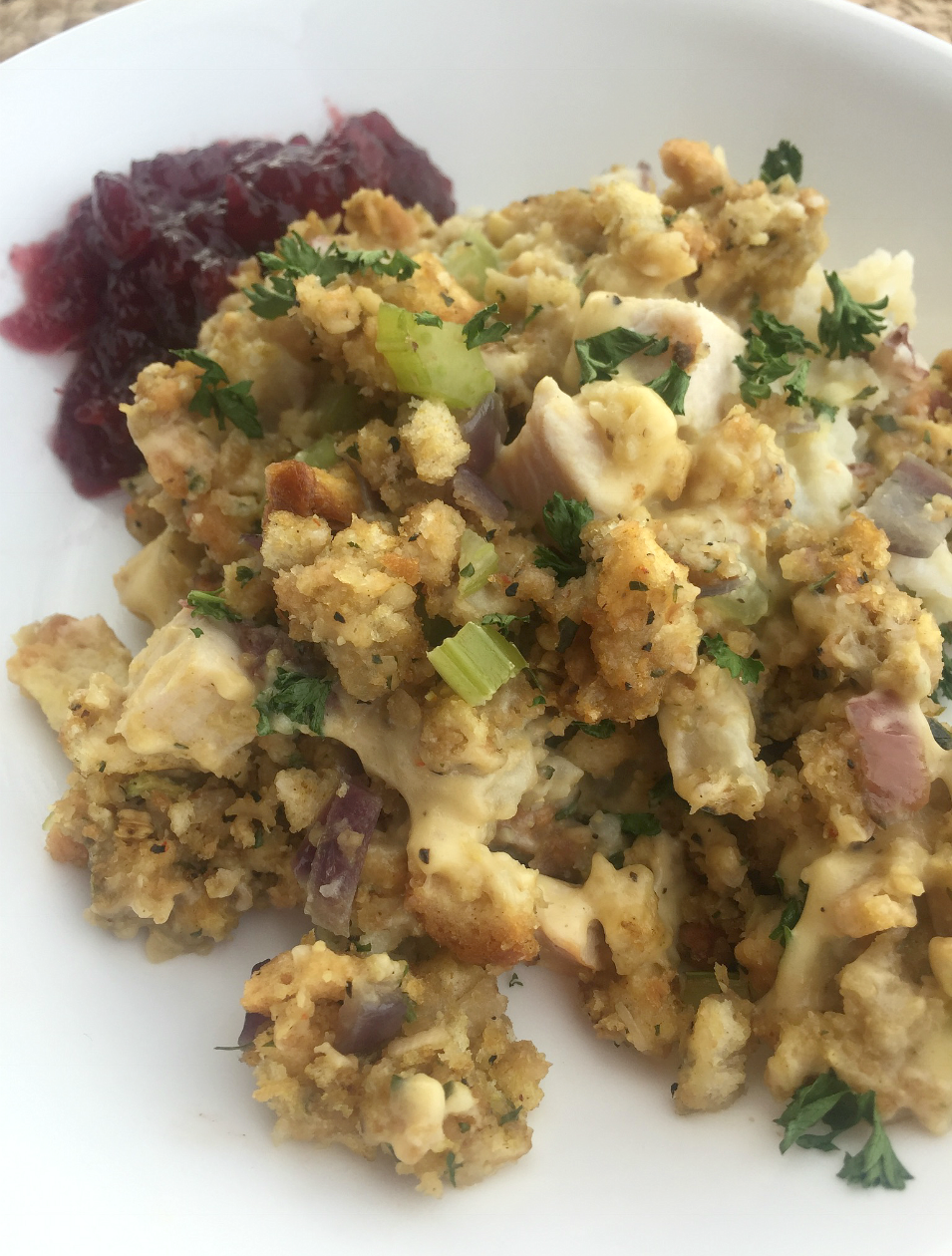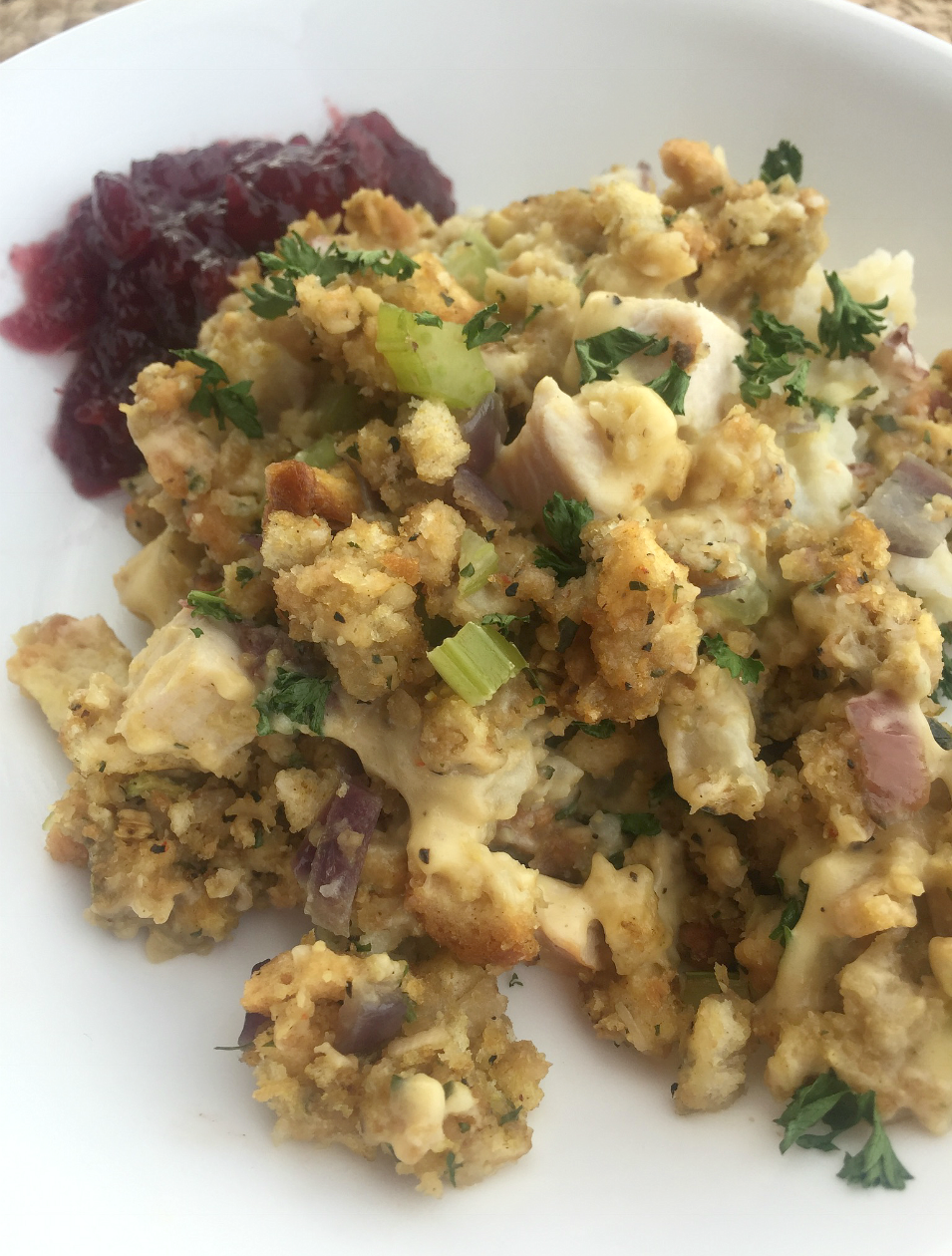 I hope you had a wonderful Easter weekend! We are enjoying the weekend in the beautiful and sunny St. George with family. It has been wonderful to relax, spend time in the sun and be together thinking about our Savior and His sacrifices for us.
My in laws spoiled us with the most amazing Easter feast last night. If you are like us and have leftover stuffing, potatoes, ham, turkey, etc. this recipe is a great one for you! It is everything you love about these items all put into one, flavorful casserole. Not to mention, it's so simple to throw together even your kids can do it! Hope you enjoy!
A favorite tip of mine, is to buy this boneless turkey from Costco. It tastes fantastic and is so easy to freeze and use in meals like this. It's even so great you can slice it and serve at any fancy meal. Your family will never know you didn't slave over a turkey breast all morning.
[buymeapie-recipe id='1059′]