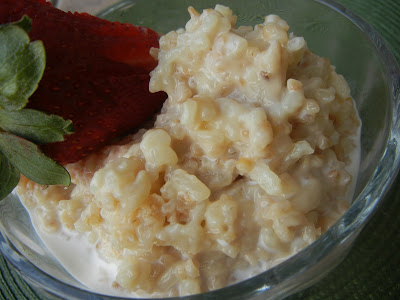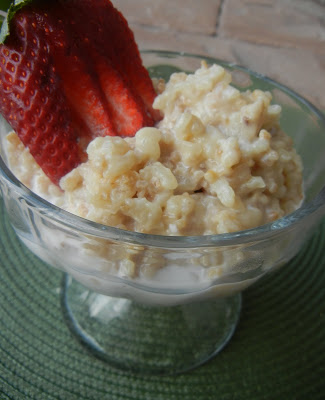 Breakfast or dessert?? Let's call it Breakssert.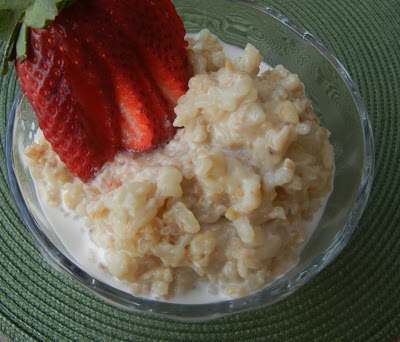 No matter when you choose to serve this dish, it is incredible! This risotto is the most creamy, scrumptious dish I have ever had! It is sweet, smooth and so tasty your family will LOVE it! I am new to using arborio rice, not because I don't like it, just because it is kind of expensive for my liking. I used
Melanie's trick
from her website and combined the arborio rice with steel cut oats and I loved the results. If you don't have steel cut oats, just use 2 c. of arborio rice and it will turn out just as delightful..just a little less healthy 🙂
Give arborio rice a try, you may just find your new favorite type of rice! This dish would be perfect for an Easter morning breakfast with lots of fresh fruit. It tastes like oatmeal or rice pudding on steroids–my husband who hates oatmeal mush ate an entire bowl of this risotto (you know..add 3/4 c. of sugar to anything and guaranteed your family will eat it 🙂 One tip…eat this dish right away, it becomes somewhat gooey as leftovers. Enjoy!
[buymeapie-recipe id='835′]