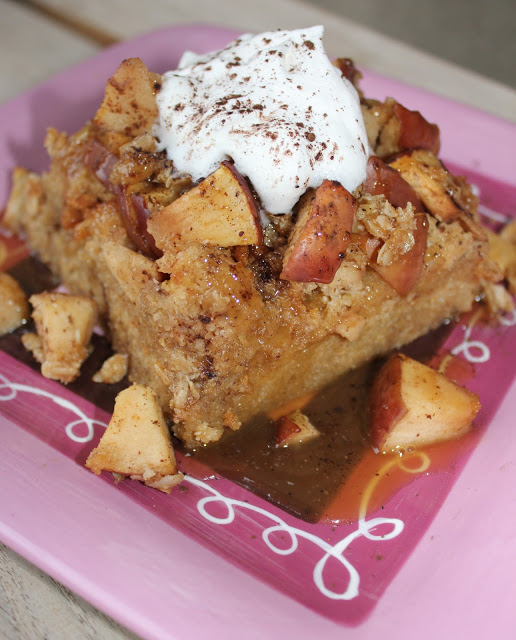 It's funny how when you are first married, or married without children that is, what a fun and romantic holiday Valentine's Day is. As we have now been married several years and have five little kiddos, it seems Valentine's has had to be shared amongst all of us. My hubby and I will still go out to dinner and have a night away, but the actual day of Valentines seems to now be for our kids. We try and 'celebrate' the love we have for each other on this day and it has turned into a really fun tradition. We always start the day with a delicious, sugar-filled breakfast and the night before my husband and I write on hearts things we love about our kids and heart attack their rooms with hearts and Valentine's candy. They have learned to love this tradition and it is cute to see how excited they get to read the little love notes on their hearts around their bed. The great thing is, with 365 days in between I have been known to keep and recycle a few hearts to make it a little easier on me the next year 😉 We then love to finish the day with making sugar cookies and having dinner together. Sometimes it's fancier than others, but a lot of times we love just make homemade pizzas in the shape of a heart. I think whatever you do, it is just a great day to show each other how much you care about eachother. This is the tenth year anniversary of the death of a family member of ours who died in a car accident on Valentine's Day. It is a good reminder to me the importance of enjoying the moments we have with each other since we never know how long we have together.
My friend has such a cute idea I want to adopt when I get a little more energy (ha!) but she makes a really nice and fancy meal and they have an etiquette night. They all get dressed up and they have this fancy dinner around the table with candles and they all talk about dating, how to act on a date, the roles of men being a gentlemen, respecting women, manners, etc. Their teenagers love this night and I think it is such a cute way to teach the long-lost days of chivalry. From an outsider what they teach seems to be working! They have two of the most gentlemanly-adorable-kind teenage boys I have ever met! So…next year it's my goal to start this tradition. Such a cute idea!
Do any of you have any fun Valentine's traditions? I would love to hear them!
Now, on to the food which is one of the best parts about Valentines Day. I love a baked french toast but sometimes it is hard for me to rationalize eating white bread and sugar for breakfast. I had several loaves of homemade wheat bread leftover and so I decided to come up with a baked french toast recipe that would add a little nutrients to our morning. The result was delicious, hardy and with the apples added even more fiber. One of my favorite parts of this recipe is the oat crumble on top. It gives this recipe a fun crunch and extra flavor. This breakfast can be made the night before for easy prep in the morning. I served this breakfast with this
Cinnamon Syrup
and it was totally amazing 🙂 Enjoy!
[buymeapie-recipe id='557′]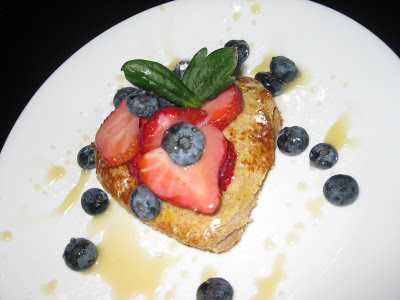 Stuffed French Toast cut in the shape of a heart.