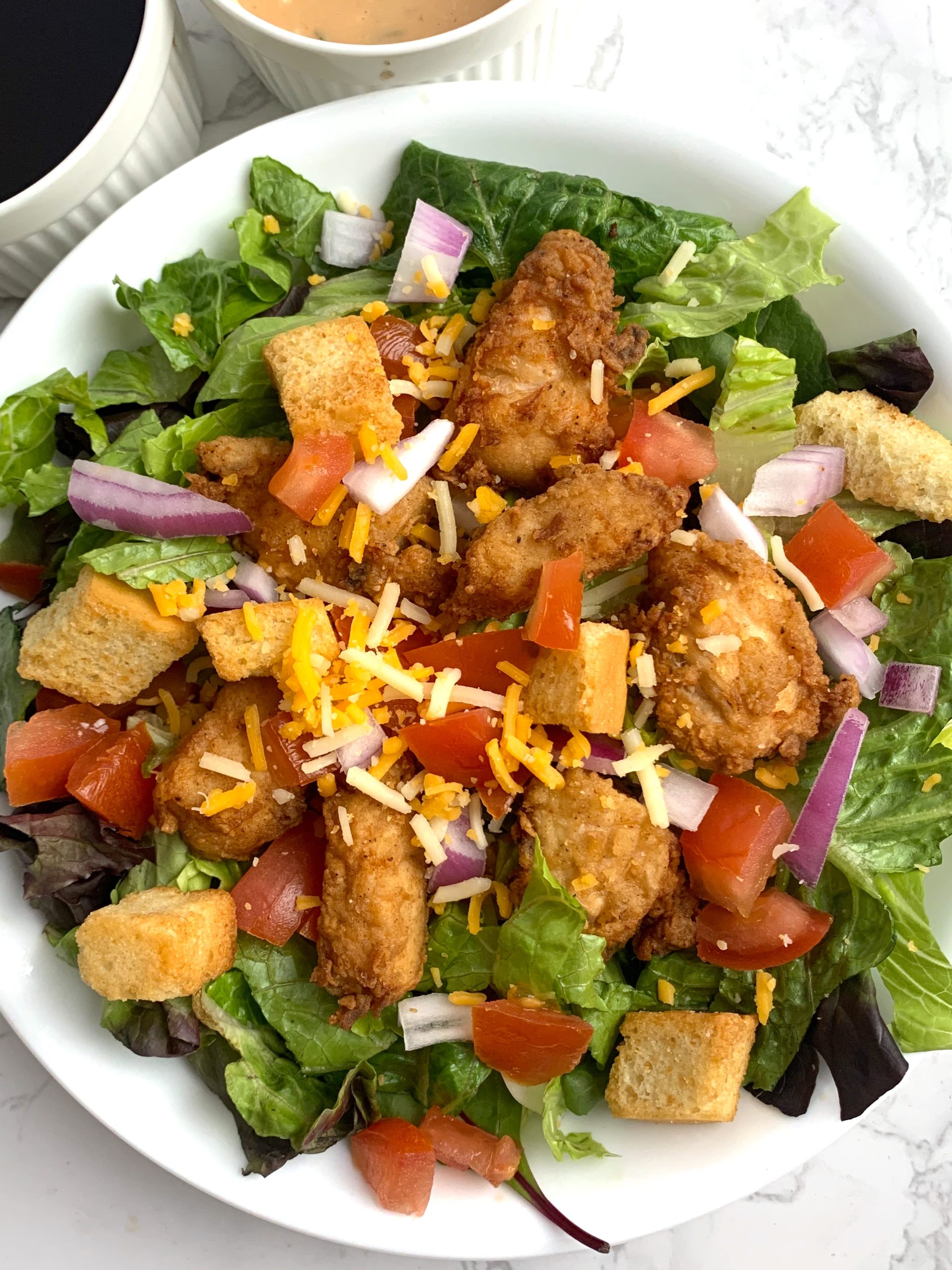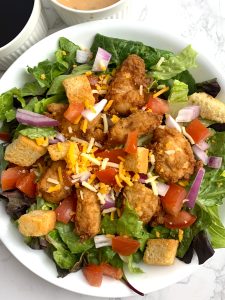 This weekend we went to Winger's for their Winger's Sticky Chicken Salad and can I just say, YUM!! No matter how many times I make, or eat this salad at their restaurant, it is ALWAYS amazing! I did leave Winger's however, a little annoyed that I spent $14 on my meal (a salad mind you!) when I could have made it at home for MUCH less the price!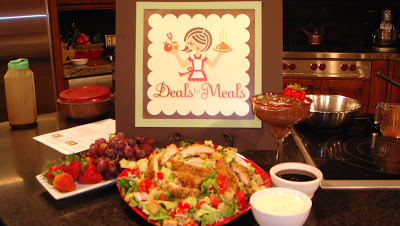 However, the couple hours of peace and quite from kids and being waited on, has to count for something, right?? So..whether you want to go to Winger's and get their Sticky Chicken Salad, or make it at home, this will soon be your FAVORITE salad go-to recipe. The sticky dressing you will find can be made from items in your food storage and is a great recipe to keep well stocked in your food storage. This sauce is good over rice, on stir-fry's, with chicken nuggets, on wraps, and is pretty much good enough to drink! So..keep a good supply of vinegar, brown sugar, and Frank's hot sauce and you can have this salad any day of the week!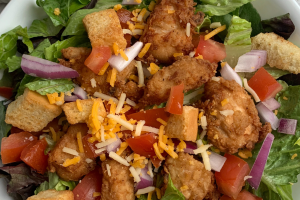 We made this salad on our local Channel 4 Good Things Utah show last year and it was a BIG hit!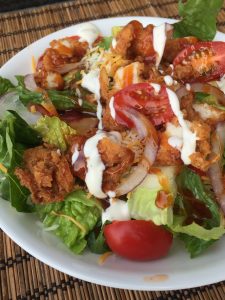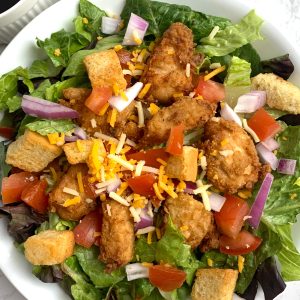 Ingredients
2-3

boneless skinless chicken breasts

cut into cubes

2-3 to

matoes

diced

1

cup

croutons

1

cup

shredded cheddar cheese

1/2

red onion

diced (opt)

AMAZING SAUCE:

Sticky dressing:

2

cups

brown sugar

1/3

cup

Franks hot sauce

3

Tbs.

corn syrup

1/2

cup

apple cider vinegar

Ranch Dressing

mix with the sticky dressing
Instructions
Prepare the chicken by either baking, grilling or breading and frying the chicken breasts. If you are baking or grilling the chicken, season the chicken with salt and pepper. Once the chicken is cooked through, cut the chicken into bite sized pieces. If you are breading the chicken, coat the chicken in breadcrumbs or flour, along with salt and pepper. Fry the chicken in some butter or olive oil until the breading is crispy and fried. Once the chicken is crispy, continue to cook until the chicken is no longer pink in the center. Once the chicken is cooked, you can prepare the other salad ingredients. For the Sticky dressing, combine all of the dressing ingredients in a sauce pan. Stirring constantly on medium high heat, boil for 1-2 minutes, or until sauce begins to thicken. Don't cook too long or the dressing will turn hard like candy. Set dressing aside to cool slightly. Chop up the lettuce and place in a large salad bowl. Cut the tomatoes and onion, and add on top of the salad. Top with the croutons and shredded cheese. Serve with the sticky dressing and ranch (mixed together or separate) drizzled onto the salad.