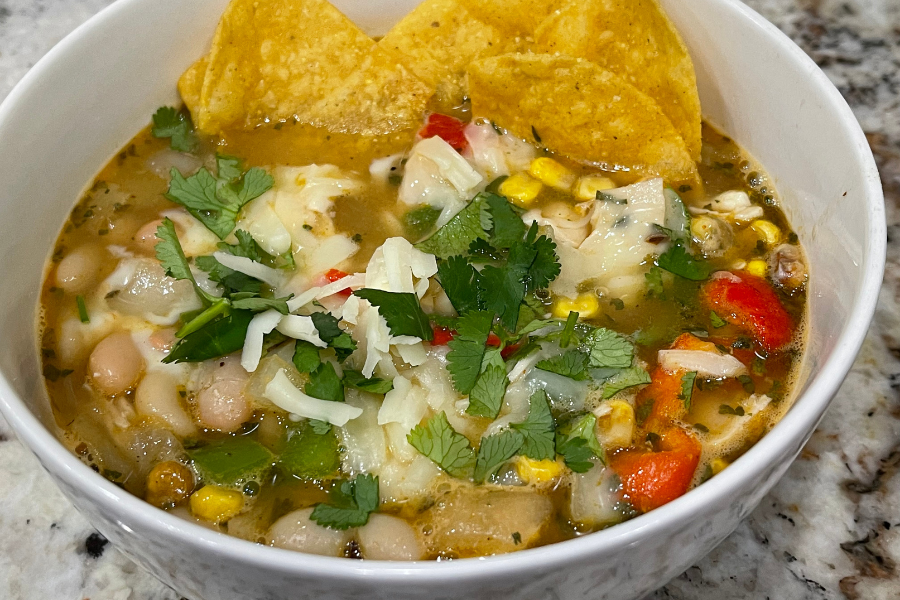 Hey guys! I am not kidding, I am in LOVE with this new product I have found. I really haven't ever cooked with freeze dried food but I am quickly learning how wonderful and healthy these items are. We had a super busy night last night and instead of making an unhealthy, frozen meal, I decided to give some of these Thrive products a try. I was so amazed that in about 15 minutes I had a healthy, warm, delicious soup ready for my family.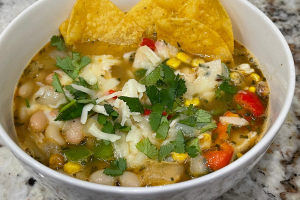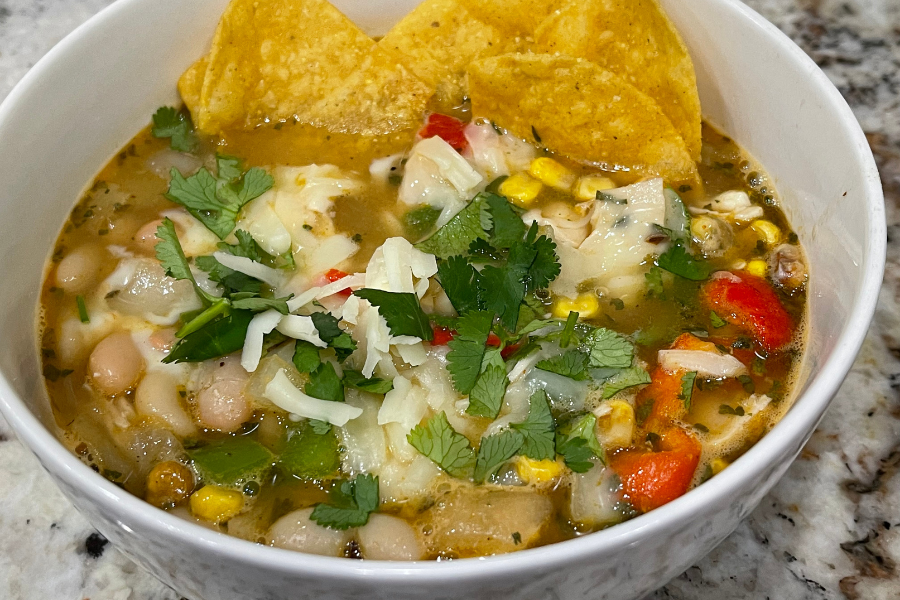 For those of you following world events, there are so many concerns about food shortages, gas prices, inflation, world war, etc. In such a volatile world, it is imperative that we all are preparing our families for whatever may come. One of the most important ways to prepare is by stocking up your food storage with foods your family eats on a regular basis. Chicken is one of those items that can be stored for a year in the freezer, 2-3 years in a can or TWENTY years freeze dried.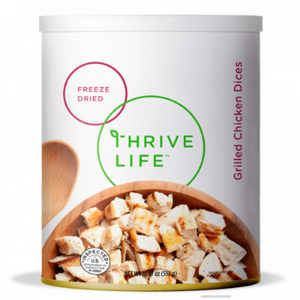 I admit I was SUPER skeptical of  freeze dried chicken. However, after using this chicken in this soup, I am hooked! It's almost like magic. I'm not sure how the chicken goes from being dry, white and freeze dried into tender, juicy pieces of chicken. The chicken was dried in nice, white cubes that even have grilled lines. I loved that the chicken wasn't shredded like tuna-fish texture. It stayed in the chunks and was so perfect for this soup. I can hardly wait to start making other recipes with these ingredients.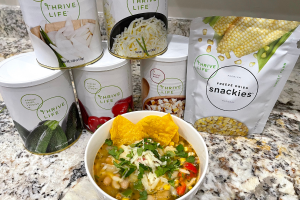 Now, you know me. I am not one to buy things at full price. That is why I only buy the Thrive Life products that go on sale each month. This month they have their chicken on sale until Monday, February 28th at midnight. This chicken would be an amazing item to add to your family's food storage and help you be better prepared for a rainy day. Check out all of the delicious, healthy ingredients Thrive has to offer. Please reach out if you have any questions. Hope you enjoy this recipe!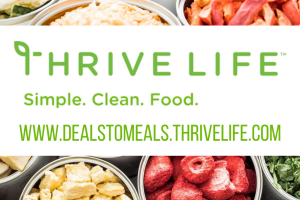 Here is a quick video I made of this recipe. Literally it was about 10-15 minutes from start to finish. Wahoo!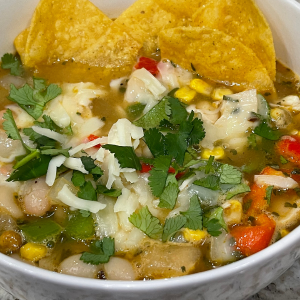 Ingredients
1/4

cup

Thrive Life Onions

1/4

cup

Thrive Life Red Bell Peppers

1/4

cup

Thrive Life Zucchini Pieces

3

Tbs.

olive oil

1

Tbs.

Montreal Steak Seasoning

1

tsp.

cumin powder

1

tsp.

chili powder

1

tsp.

garlic powder

4-5

cups

chicken broth

2

cans great northern white beans

drained

3/4

cup

Thrive Life Grilled Chicken

1

cup

Thrive Life Corn

Toppings:

1/2

cup

Thrive Life Monterey Jack Cheese

1/4

cup

fresh cilantro

chopped (or you can use 1 Tbs. dried cilantro)

Tortilla chips
Instructions
In a soup pot, turn the heat to medium-high heat. Add the olive oil and the onions, peppers, and zucchini pieces. Saute until tender and add seasonings. Add the chicken broth, the canned beans, corn and chicken and simmer for 5-10 minutes. Spoon the soup into a bowl and garnish with tortilla chips, cheese and fresh cilantro.