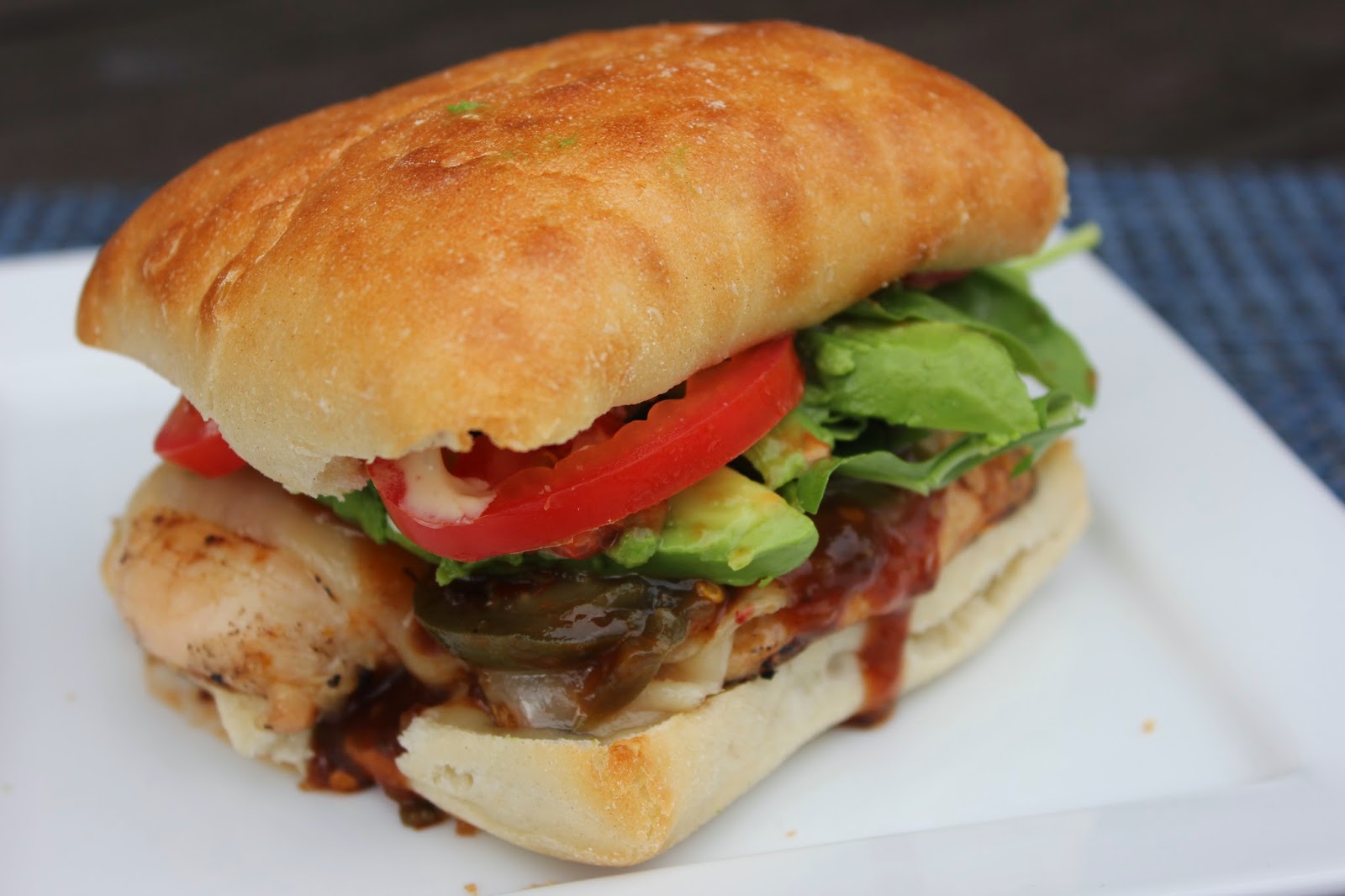 I'm sure it's not a surprise but one of the highlights of our vacation to Canada was the food. Besides the higher prices on food, we were thoroughly impressed with nearly every restaurant we visited. One of our favorite places was The Grizzly Paw in Banff. If you are ever in Banff you need to go to their restaurant and get the Angry Bird Chicken Sandwich. The sandwich was amazing, but the Beer Infused BBQ Sauce was AWESOME! It took this sandwich from a 9 out of 10 to a 15 out of 10. It was SO great! My sister and I were a tad obsessed with this sauce (maybe it was the beer–hopefully it was cooked out, right?!?) that we had to go buy several bottles at their store connected to the restaurant. I will be trying to recreate this sauce, but in case I can't, you can either buy it online or just leave the sauce off the sandwich. Either way, this sandwich is delightful with the chipotle mayo, jalapeno peppers, pepper jack cheese, etc.
*TooLouLou's Cajun–fabulous (4 out of 5 stars)! Their Shrimp & Grits is almost as good as ours 😉 My brother in law got frog legs..that was a first for me (I about gagged but he loved them). My husband got a Cajun Kickin' Burger which was huge and delicious and I got their crab cakes (also great!). Their jumbalaya was also great!!
*Earl's was probably our favorite restaurant we went to in Banff. They have high end steaks that I'm sure are amazing, but we got more of a middle of the road meal and everything was great!! You have to get their Sour Dough & Ricotta Cheese appetizer. It was heavenly. I got their Chicken, Apple & Brie sandwich which I will definetly be recreating and sharing a recipe with you soon. Their ribs were also heavenly and so was their Cajun Cheddar Sandwich & their Bacon Cheese Burger. The only down side to this place is they don't have any ranch for the sweet potato fries 😉
*If you are looking for a great poutine, La Belle Patate is great. It's kind of a greasy, old diner style place but the poutines were actually really great. I would give it a 3 out of 5 stars. This is one of the few places you can get Spruce Beer. Have you had it? It's like rootbeer (non-alcoholic) but tastes like a Christmas tree in a can. It is the craziest tasting stuff, but kind of fun 😉
Some other places we tried were State & Main (4 out of 5–great sweet potato fries & a spicy Thai Shrimp appetizer…yum!), Bill Peyto's (3 out of 5–great sweet potato's and a Tzyaki Chicken Wrap).
Here's a juicy, inside peak at this amazing sandwich. LOVED it!!