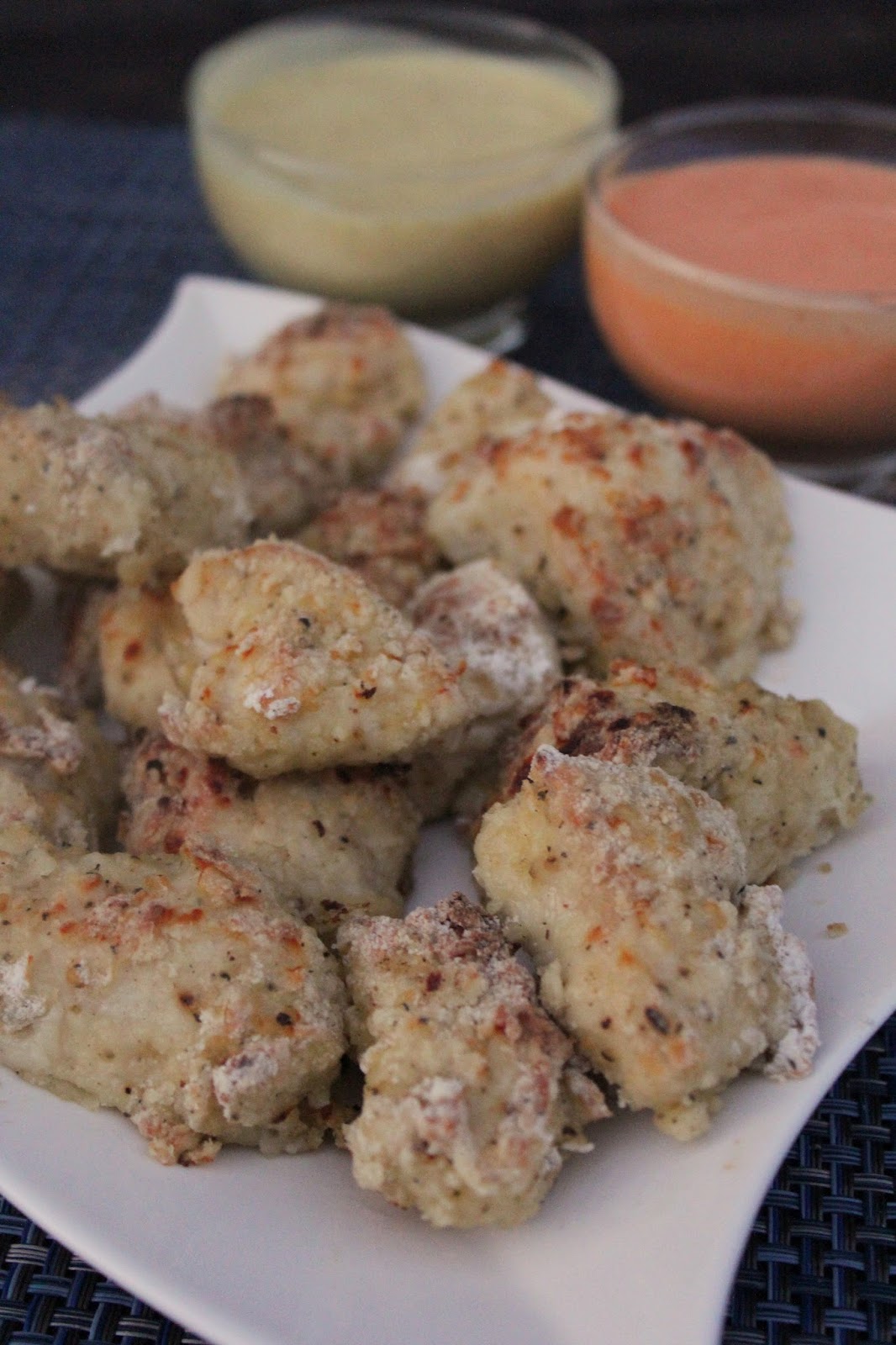 I blogged about my favorite methods for making chicken nuggets at home, and they still continue to be used on a frequent basis around here. My kids love chicken nuggets, but I can't stomach buying them from the store…or, from McDonald's for that matter 🙂 I have, however been known to go through the Chick-fil-a drive through for some of their awesome nuggets. The other day I was searching the internet for a copy-cat Chick-fil-a recipe and I found the only difference of 'their' chicken nuggets are they call for powdered sugar in the dredging process. Sugar? Who would have thought? Well, you can deep fat fry these babies for a super crispy, crunchy outer edge, or you can bake them for a much lower calorie version (that's what I did). The color is not as pretty, but the fact they are much less calories means I can dip them in extra sauce (this Sriracha Sauce is AMAZING!!).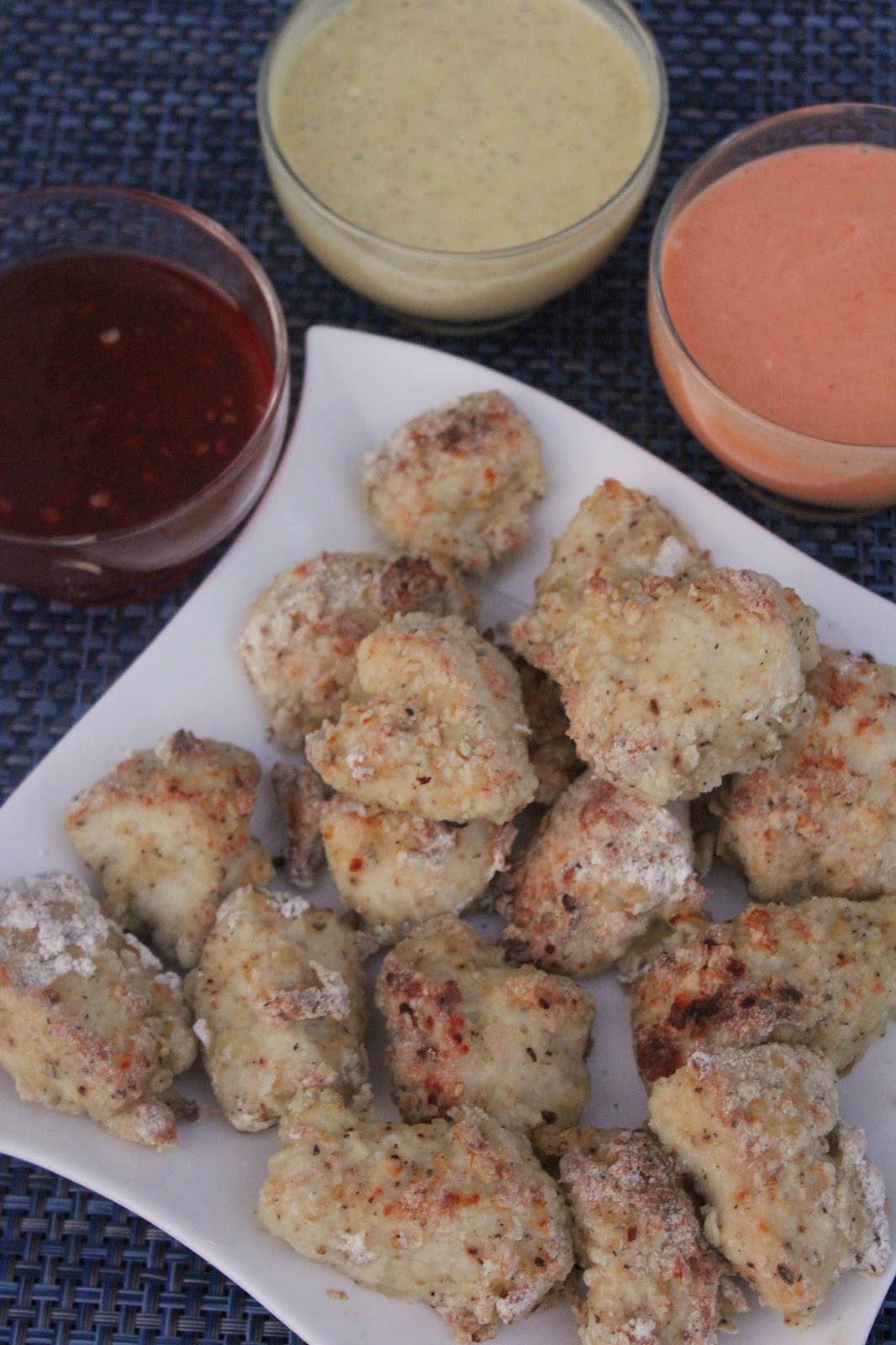 Ingredients
3-4

boneless skinless chicken breasts

cut into small pieces

2

Tbls.

olive oil

1

cup

milk

2

eggs

1 1/2-2

cups

flour

I like to use half panko and half flour for a crunchier crust

1/4

cup

powdered sugar

1 1/2

tsp.

black coarse pepper

1 1/2

tsp.

sea salt

or regular

1

tsp.

garlic powder
Instructions
In one shallow dish, pour the milk and eggs and beat until smooth. In a second shallow dish, mix together the flour, powdered sugar, pepper, salt, and garlic powder. Cut the chicken pieces into one/two inch pieces and remove any extra fat. Preheat the oven to 425 degrees. Place several of the chicken pieces into the egg mixture and then into the flour mixture. Spray a cookie sheet with non-stick cooking spray and then place a cooling rack on the inside of the cookie sheet. Spray the cooling sheet well with cooking spray to prevent sticking. Place the covered chicken pieces onto the wire rack. With a pastry brush, brush the tops of each chicken piece with a little olive oil or melted butter. Bake the nuggets at 425 for 15-25 minutes (depending on how small your chicken pieces are). Once the chicken nuggets are golden brown, remove from the oven and dip in your favorite sauces.