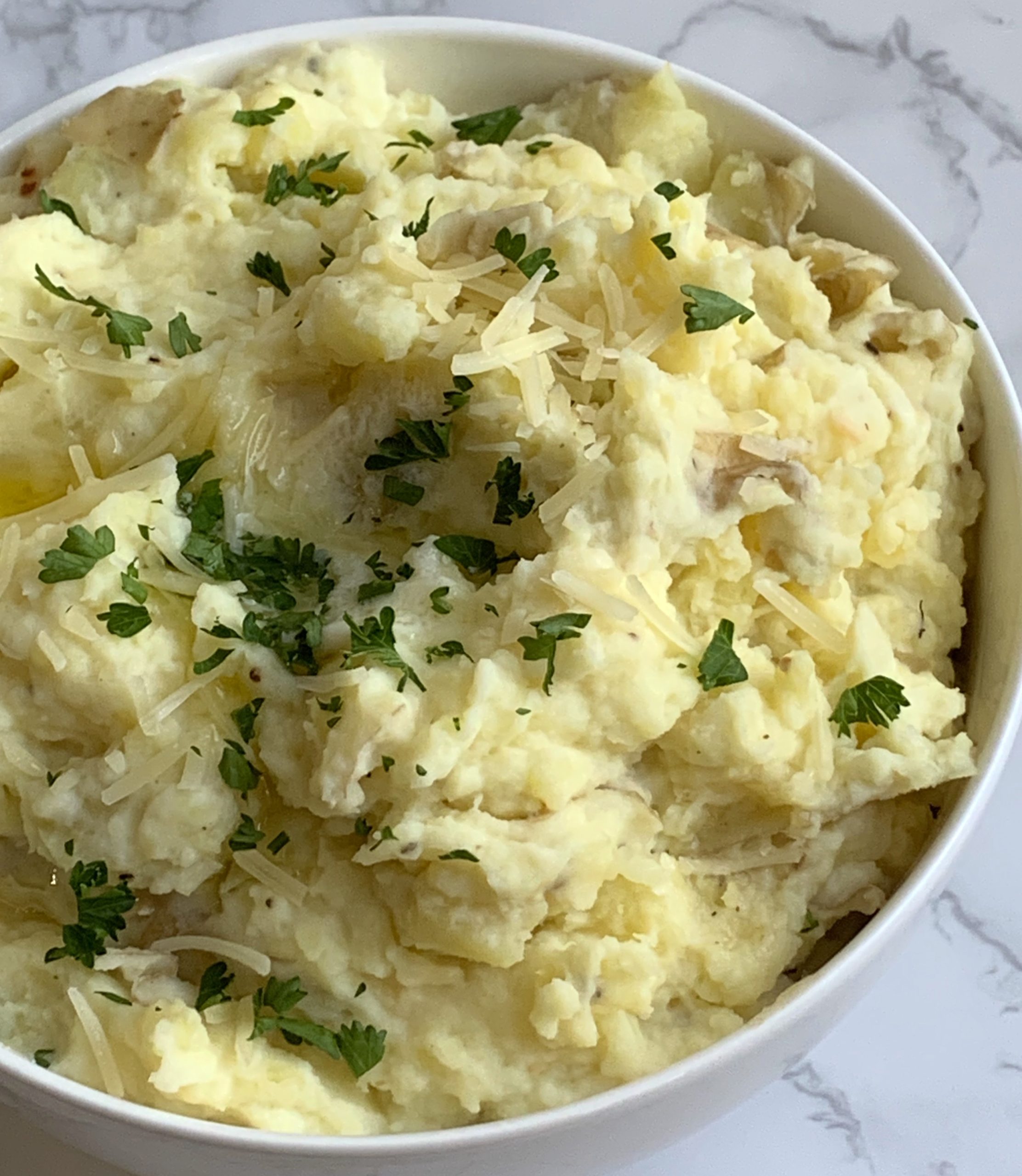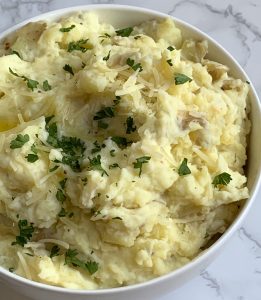 There aren't many variations to an awesome mashed potato recipe, but in case you are on the hunt for one, I am happy to share my recipe with you. Some of the key components is starting with a good, starchy potato. I always use red potatoes because I don't want to take the time to peel the potatoes and I like the skins in my potatoes. It ads great texture and flavor. You then need lots of butter, fresh garlic, sour cream (yes, you heard that right–it's a secret ingredient) and some milk (or heavy cream). Mash it all together and you have the best potatoes for your upcoming holiday.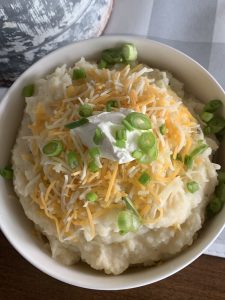 Want a tip? Make the potatoes, mash them, and then freeze them for later. Anytime I make mashed potatoes I always double the recipe so I can freeze some for future meals. If you are freezing the mashed potatoes for Thanksgiving, you will want to thaw them out in the morning of your dinner and then put them in a mixing bowl. You will want to whip them again and add more heavy whipping cream and melted butter to soften them up. Once they are softened, put them in a crock pot on low heat to warm them until dinner is ready.
Come back tomorrow (Wednesday) for 5 tips to save you time and money on your Thanksgiving meal! It will be chuck full of awesome tips!!!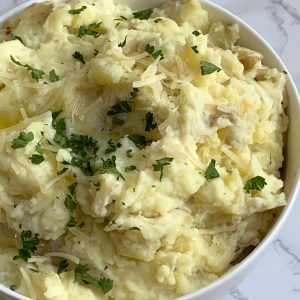 Ingredients
3-5

lbs.

red potatoes

rinsed and washed

1

stick butter

1

cup

sour cream

1

cup

heavy whipping cream or milk

3

garlic cloves

minced

Salt and pepper to taste

2

Tbs.

fresh parsley

chopped (optional for garnish)
Instructions
Rinse the potatoes really well under hot water and scrub until the potatoes are clean. On a cutting board, cut the potatoes into one or two inch pieces. Fill a soup pot up with water and add the potato pieces to the water. Bring the water to a boil. Boil until potatoes are fork tender. Drain all of the water from the potatoes (be careful, the water will be hot). With an electric mixer or a potato masher, mash the potatoes until they are no longer any large chunks present. Once the potatoes are mostly smooth (some small clumps are okay), add the whipping cream (milk), butter, sour cream, garlic cloves, salt, and pepper. If you want to serve the potatoes with some parsley, garnish with chopped fresh or dried parsley on top.